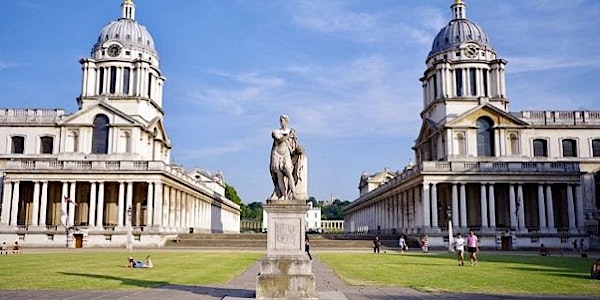 Rethinking Entrepreneurial Resilience: COVID-19 Impact on Craft Breweries
Location
Cooper Powerhouse
King William Walk
(Opposite Greenwich Tavern Pub)
London
SE10 9JH
United Kingdom
Join us at this physical event to be held at the Cooper Powerhouse at Greenwich and connect in person with peers from the brewery industry
About this event
Event Topic: Rethinking Entrepreneurial Resilience: The Impact of COVID-19 on Craft Breweries in the UK
POSTPONED: this event is now postponed to September. We will keep you posted
Event location: Cooper Powerhouse, Greenwich, London
The workshop aims to summarise the changes and challenges experienced by British craft breweries as a result of the Covid19 pandemic crisis.
The purpose of the workshop is twofold: firstly, to evaluate the overall growth trajectory of the craft brewing sector prior to the pandemic crisis and secondly to identify features of resilience and adaptability that aided business survival.
The workshop provides fresh empirical evidence to practitioners and policymakers to help forecast and future-proof the UK craft beer sector, moving towards a post-Covid19 economy.
The workshop offers important insights into how the resilience of breweries is shaped by complex interdependencies and networks and how their adaptive responses might strengthen future business models.
Finally, the workshop offers participants the opportunity to extend their business network by meeting representatives of other companies.
There will be a tasting session with drinks sponsored by the University's own brewery.
Who should attend?
We particularly invite local micro and craft breweries in London and the South East of England, but are open for everyone interested.
We envisage this will be a popular event, especially to the craft breweries located in London and South East of England. As places are limited, please book your place early to avoid disappointment.
This is a joint event between the University of Greenwich and Northumbria University, including:
Professor Gary Bosworth who is the Research Lead in the Department of Entrepreneurship, Innovation and Strategy (Newcastle Business School), Professor Ignazio Cabras who is the Head of the Accounting and Financial Management Department (Newcastle Business School), and Dr Franziska Sohns, Senior Lecturer in International Business (Greenwich Business School)
This event is part of our regular series of events, bringing together multidisciplinary researchers from the University, experienced industry practitioners and companies, to discover new opportunities and connect with potential partners.
All our Innovation workshops are free to attend. But places are limited to ensure effective learning and networking for attendees. Please register via Eventbrite for each event.
You will receive an email confirmation upon registering the event and a link to join virtually close to date.
If you are keen to attend but the tickets are sold out, please register and you will be notified of future events from the University of Greenwich.
Drop us an email at c.tao@gre.ac.uk to sign up to our mailing list for the latest news on events and funding opportunities, or if you are facing difficulties with receiving the link.