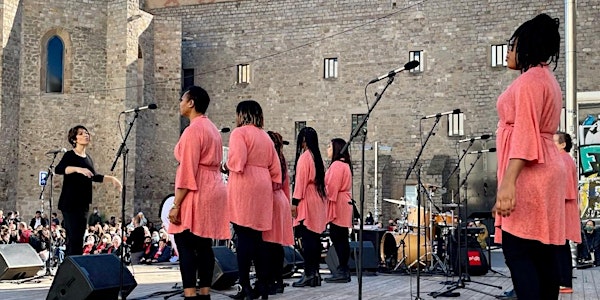 Rethinking social impact: A capabilities approach to opera co-creation
François Matarasso outlines the community opera work happening through Traction, the innovative aspects of the approach and its implications
About this event
This seminar is presented in association with the Institute for Social Impact Research in the Performing Arts.
Traction is an EU funded research project researching how opera co-creation, assisted by innovative digital technology can increase social inclusion. It involves three new community opera productions: in the Raval district of Barcelona, in a Portuguese youth prison, and through VR in rural Ireland. The diversity of the trials has enabled the partners to explore areas of common ground in co-creation, and rethink the reasons behind socially-engaged arts practice. Adapting the capabilities approach theorised by Amartya Sen, Martha Nussbaum and others, Traction proposes a human rights rationale for this work, and a new framework for evaluating art programmes with social objectives.
This talk, by François Matarasso, will outline the community opera work happening through Traction and explain the innovative aspects of the approach taken, and its implication for community music and arts policy.
What is ResearchWorks?
The Guildhall School's ResearchWorks is a programme of events centred around the School's research activity, bringing together staff, students and guests of international standing. We run regular events throughout the term intended to share the innovative research findings of the school and its guests with students, staff and the public.
Guildhall School of Music & Drama Privacy Policy
Once you have registered, the Guildhall School will handle your data in accordance with its privacy policy and Enterprise, Knowledge Exchange and Research Events privacy notice.