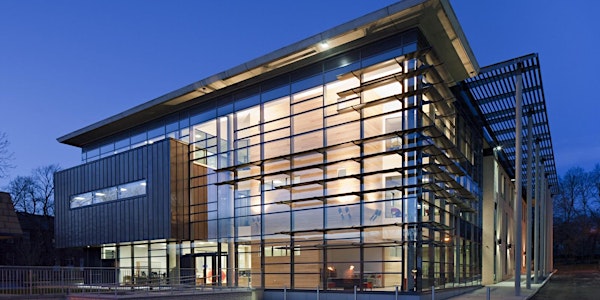 Rethinking Time and Space: Chronotopes of Legal Education and Legal Practic...
Description
We are delighted to announce that Dr Craig Newbery-Jones will be speaking at the forthcoming Law and Social Justice Seminar Series on Innovative and Analytical Approaches to Research.
Abstract
Legal education and legal practice is currently experiencing a period of increased pressure to reform, innovate and modernise. This is being focused on all levels of education, not just the legal pedagogy of university law schools. Attention is being paid to the suitability of the vocational stage of legal education, the appropriateness of current provisions for continuing professional development in law, and the increasing influence of technology on the whole legal sector. This pressure is not just being felt in England and Wales but also in other common law countries. These pressures and resultant challenges will inevitably lead to distinct paradigm shifts within legal education, in the provision of legal services, and within formal and informal dispute resolution.
Advancements in digital technology can be viewed as the biggest threat and greatest opportunity for the provision of legal education and legal services in the next decade. This current acceleration in technological innovation provides opportunity to reflect, reassess, and rebuild legal curricula and legal services for the future. Legal practice and legal education has always had to incorporate and adapt to technological changes, but it can certainly be argued that the influence of technology has been felt, in varying degrees, across all strata of legal life in the last decade more than it has in any period before it.
Drawing upon the work of Valverde, this paper will interrogate the interconnectedness between the spatial and the temporal in legal education and practice, and will argue that such understanding will become fundamental to the development of the future jurisdictions of legal education in the digital age. Finally, this paper will also explore how such understandings have the potential to challenge contemporaneous covenants around the use of digital and analogue space and the measure of time within education and practice.
Keywords: Legal Education; Chronotopes; Jurisdiction; Legal Technology; Space; Time
Location Details
Seminar Room G.32, (Ground Floor) Liberty Building -School of Law, University of Leeds, LS2 9JT.
For sat navs, please use the postcode for Moorland Road, LS6 1AN.
The Liberty Building can also be found on the campus map.
Organiser of Rethinking Time and Space: Chronotopes of Legal Education and Legal Practice in the Twenty-First Century
The School of Law is one of the leading law schools in the UK and has been providing instruction in law since its inception in 1899.
Today, we have a community of around sixty dedicated academic staff and twenty support staff who foster a supportive environment for legal studies at undergraduate and postgraduate level.
The School has been ranked 8th in the UK for the quality and impact of our research, according to the Research Excellence Framework (REF 2014) and 2nd in the Russell Group for student satisfaction.