Description



For many, retirement is about sun-soaked holidays, leisurely rounds of golf and much more. Let's make your retirement vision a reality!
Retirement is an exciting period in life. You might be looking forward to taking a trip to somewhere you've always wanted to go, dedicating more time to a favourable hobby or spending more time with family and friends. However, many people feel concerned about funding their lifestyle in retirement and running out of money.

Question: What excites you about retirement and can you have the lifestyle you desire?
Answer: Yes! At our upcoming free to attend Retirement Planning Seminar, we will cover designing your retirement, what you should consider and how to achieve a less stressful and more rewarding retirement.
There is one session available to attend at 2.00pm. Places are limited, so to reserve your place, you can register via Eventbrite, call us on 02892 605 088 or email events@fairstoneni.co.uk
These Educational Seminars are full of information, so don't miss out!!
Refreshments will be provided. Sessions last for 1 hour 30 mins, with a break for tea and coffee and a chance to ask any questions you may have.
A PENSION IS A LONG-TERM INVESTMENT. THE FUND VALUE MAY FLUCTUATE AND CAN GO DOWN, WHICH WOULD HAVE AN IMPACT ON THE LEVEL OF PENSION BENEFITS AVAILABLE.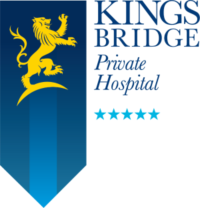 We will be joined by the Kingsbridge Private Hopital, who will be offering complimentary mini health screens including height, weight, BP and BMI checks.
Kingsbridge Private Hospital, part of the 3fivetwo Group is a local organisation of trusted healthcare professionals, clinics and hospitals, providing excellence and choice in the diagnosis, education and treatment of all your health and well-being needs. Located at the top end of the Lisburn Road, Kingsbridge Private Hospital hosts: Surgery / Contemporary ensuite bedrooms / Day ward / Minor surgery suite / MRI / X-Ray / CT / Same Day GP Service / Bupa Health Assessments / Audiology & Opticians and lots more.
Specialising in: Back & Spinal Surgery / Cardiology / Dermatology / ENT / Gastroenterology / Gynaecology / Orthopaedics / Urology / Vascular Surgery to name only a few.