Retro London presents an afternoon & evening of Retro Video Gaming that's completely free to attend and play; every Sunday!
About this Event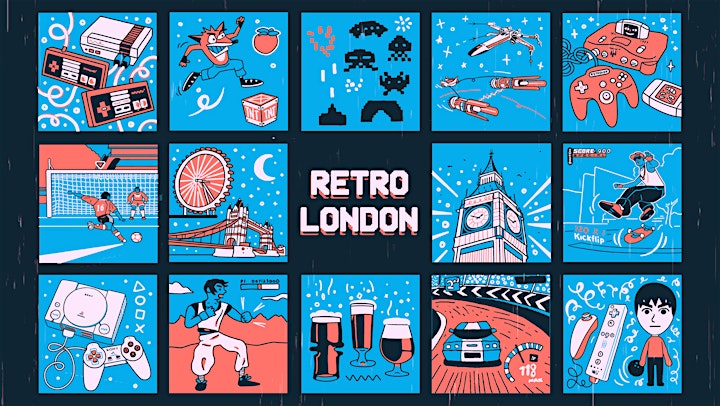 The amazing folk at Brewdog Shepherd's Bush have asked us back! We're thrilled to be in our Sunday home again with some new measures added for safety; and some new games & experiences added in for added fun.
Not only can you play on a selection of over 100 games for free across the N64, PS1 & PS2, Xbox, Wii and more; but we've now got a whole room dedicated to Rock Band. If that's not enough, how about a House of the Dead machine & three pinball machines?
Still not satisfied? Brunch Burgers, Chicken & Waffles, Milkshakes, Bosh!, Seitan, Bacon Cheeseburgers and over 30 beers on tap plus **insert reader's favourite beverage here**!
See you Sunday, 2-10pm. Please reserve your space with your friends, arrive with a face mask and be respectful of those around you.
Thanks