RETROFIT 2050: Business frameworks… that work

Tuesday, 20 June 2017 from 09:30 to 16:00 (BST)
Event Details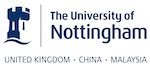 Scope:
Domestic buildings are responsible for approximately 23% of total UK carbon emissions. About two-thirds of existing properties will be still standing in 2050. Work must be done now to address the energy efficiency of existing property stock.
Deep retrofitting for 2050 targets is challenging and costly. The UK is well placed to show excellence in retrofit innovation thinking, taking out the costs through innovation.
UK cities can converge their needs to scale up the demand for deep retrofitting. This will produce economies of scale for finance, procurement and supply, thereby further reducing the cost.
There are perceived benefits and challenges, for example private finance, innovative procurement, engagement with the "Build Off Site" operators.
Who should attend:
Cities who are engaged or interested in deep retrofitting
Practitioners that are looking to accelerate the retrofit markets and build on the innovation practices in place.
Financiers interested in creating innovative investment schemes
Those seeking to have a voice in quantifying the barriers and voice options to government interventions to reduce the barrier impact
Those keen to learn and benchmark the UK's Retrofit capability.
Benefits of attending:
Networking and sharing best practices across the cities: Finance; Procurement; Supply chain; technologies
Scaling up demand
Understanding strengths and challenges, improving solutions.
Programme:
9:30 Registration
9:55 Welcome from the Chair
Prof Marjan Sarshar, Nottingham Trent University
Introductions from Sponsors
10:15 KEYNOTE: Building Retrofit- An Important but Challenging Part of the Housing Strategy Jigsaw
Andrew Haslett
10:35 UK Retrofit Demonstrator (EU Remourban Project)
Nottingham City Council 
10.55 New Financial Model
EnergieSprong
11:05 Innovate UK Retrofit for the Future Case Studies (HERB, CALEBRE, Creative Energy Homes projects)
University of Nottingham
11:25 EU Retrofit for City (EU Grow Smarter Project)
City of Stockholm Energy Centre
11:45 Break
12:00 Workshop Session 1: Scaling up demand
Demand chain – cities of Bristol, Oxford, (needs, strengths, challenges) - ARUP
13:00 Lunch
Facilitated networking / Give Get wall**
14:00 Workshop Session 2: Joint up design and supply
Technical solutions and innovation - Sharing Cities (Lisbon, Greenwich, Milan), Saint-Gobain, EnergieSprong 
15:00 The Big Reveal- Where next?
Feedback from workshops
Next steps in creating a critical mass of demand
15:30 Next steps, and close from the Chair
15:45 Technical Visit to the Retrofit Demonstrator in Nottingham
When & Where

Nottingham Trent University
Newton Building
NG1 4FQ Nottingham
United Kingdom


Tuesday, 20 June 2017 from 09:30 to 16:00 (BST)
Add to my calendar
Organiser
The Knowledge Transfer Network is the UK's innovation network. We bring together business, entrepreneurs, academics and funders to develop new products, processes and services.
We can help you develop ideas, expertise and technologies, that have the potential to be world-beating products. Central to what we do is the initiation and building of collaborations.
View our privacy policy here.