Description
Gain the knowledge and skills needed to motivate others in your community to improve the energy efficiency of their homes, reducing carbon emissions, improving comfort and reducing fuel bills.

Two sessions:

9.30am-12.30pm, Saturday 22nd October 2016
9.30am-12.30pm, Saturday 5th November 2016
WHAT: This simple, two-part accredited participatory course will enable householders, volunteers and professionals to confidently discuss energy efficiency and inspire others to find out more about retrofit, ie when on a stall at a local event, in a meeting or workshop or with friends and family.

WHO: Delivered by a specialist retrofit consultant Helen Grimshaw of URBED and a Julian Tomlin, a Carbon Co-op board member and householder with retrofit experience, the fun sessions will involve presentations, a quiz, group activities as well as a bit of homework.
Cost: Members FREE, Non Members £20 (for 2 sessions);
You must be a current, subscribed member of Carbon Co-op to benefit from the discount, apply for membership here: http://carbon.coop/user/register

The training has been accredited by the Greater Manchester Carbon Literacy Standard and all successful completers will receive a Carbon Literacy Certificate.

NB: it is necessary to attend both training sessions to gain accreditation.
This training is for volunteers to provide first stop advice and support to other householders. It will not replace the technical expertise provided by industry professionals.

Please book early as spaces are limited.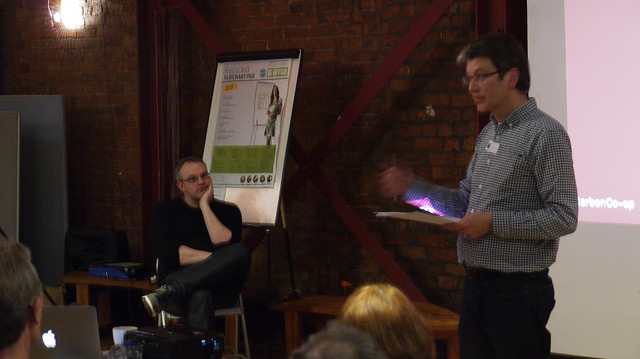 Organiser of Retrofit Advocacy Training - Autumn 2016
Based in Greater Manchester, we are a community energy organisation working to assist our members and the wider community to make large, significant reductions in their home enegry usage. Our work encompasses activities such as whole house retrofit, smart grid technologies and householder training programmes.