Description
This half day event seeks to highlight the benefits of recruiting individuals looking to return to work after an extended career break, often because of caring responsibilities.
We're looking for 100 of the UK's top employers to be among the first to receive new advice and support on the issue and hear from leading voices about their first-hand experience of offering returner programmes within the workplace.
The event, which is being organised by the Government Equalities Office (GEO) comes as latest research reveals the scale of the issue:
Returners struggle to get back into jobs commensurate with their skills and experience and the majority (93%) of the 23,000 women surveyed by Business in the Community in 2014 found difficulty in combining caring responsibilities with a successful career.
There are 2.1m women who are economically inactive for caring for their family or home. PricewaterhouseCoopers recently estimated that 25% of such women were previously employed professionals.
Around three quarters of women surveyed by Opportunity Now would like to return to work at some point; however, significant barriers, both personal and structural, stand in their way.
Given that nearly 90% of people out of paid work caring for family or the home are women, returner programmes can support greater gender diversity across an organisation.
The OECD has estimated that equalising participation of men and women in the labour market could increase GDP by 10% by 2030.
Benefits of assisting returners back into the workplace have been shown to include an increase in gender diversity and the potential to increase the number of women in senior roles within an organisation. There are simple things you can do to attract and retain returners, and it does not necessarily require a huge commitment or level of resource.
Join us for a morning of presentations on the benefits of Returner Progammes and guidance on how best to run one, followed by a Q&A from a selection of employers from a range of sectors who currently run programmes or take on supported hires.
Our guest speakers include: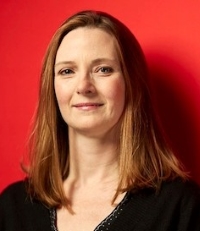 Helen Lamprell
General Counsel & External Affairs Director at Vodafone UK
Helen is responsible for a number of core aspects of the Vodafone UK business, including government and regulatory affairs, security, legal, risk & compliance, sustainability and external communications. Prior to joining Vodafone UK in 2014, Helen worked for Vodafone Group for ten years during which she advised on key strategic matters such as the disposal of Vodafone's stake in Verizon Wireless in the US and major business acquisitions in India. Helen is also a Trustee of the Vodafone Foundation, which addresses pressing humanitarian challenges through mobile technology, as well as a member of the Women's Business Council and on the advisory board for the Masters in Law and Finance programme at Oxford University.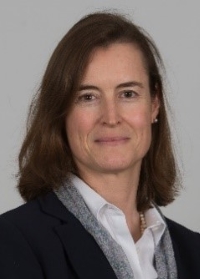 Andrea Cheatle
Head of Talent Innovation in L.E.K. Consulting LLP
Andrea started her career in strategy consulting with Monitor Company Europe, now Monitor Deloitte, in 1989. She then moved to Goldman Sachs International as an analyst in their investment banking division. In 1993, she relocated to Leicestershire when her husband joined his family business. This ultimately became the UK's largest independent school wear retailer with 100 branches and 500 employees. During a career break of 23 years, she brought up four children and acted as an informal adviser to this business. Returning to London in 2016, Andrea was appointed Head of Recruitment at L.E.K. Consulting LLP. She is now transitioning to a newly-created role as Head of Talent Innovations. Andrea is also a co-opted member of the Cambridge University Careers Syndicate, the advisory body to the University's career service.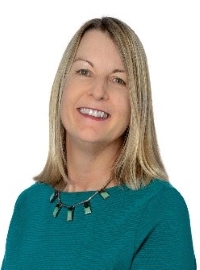 Julianne Miles
Co-Founder and Managing Director of Women Returners
Julianne is the Co-Founder and Managing Director of Women Returners, the UK experts in enabling professionals to return to work after an extended career break. Since 2014, Julianne has worked together with forward-thinking organisations to lead the rapid growth of the returner programme market in the UK and Ireland. She also runs the Women Returners Professional Network, providing free advice and support to over 4,000 women on career break. Julianne is a Chartered Psychologist who retrained after a first career in marketing and strategy with Diageo and LEK Consulting, and a four-year parental career break. She has an MBA with distinction from INSEAD and an MSc in Organisational Psychology. Julianne is a frequent speaker and media commentator on returning to work and recently co-wrote the "Returner Programmes: Best Practice Guidelines for Employers" for the UK Government.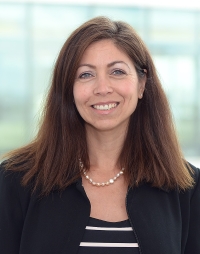 Gail Bishop
Associate Director Talent & EY Reconnect Project Lead, EY EMEIA Financial Services
Gail is a passionate advocate for diversity and inclusiveness having had 20+ years' experience in the HR, business development and recruitment arenas. She has experienced first-hand in South Africa, where she spent 12 years with EY, seeing the benefit and need for having a diverse work place. Having left EY for 7 years running an executive search business, the calling to return to EY beckoned – and she has been back with the business in UK for 4 years. The exciting opportunity emerged to start a career returner programme, now called EY Reconnect as part of a Diversity & Inclusiveness recruitment focus she had, and she has been successfully and intensely involved with EY Reconnect since day 1. Gail continues to do so, proudly, having run three programmes since the pilot programme in 2016, with the fourth programme currently in recruitment phase.