About this Event
As we approach Recycle Week (21st Sept – 27th Sept) we are sharing a quick easy project that will not only allow you to make a book out of your everyday bits and pieces of paper and fabric that was earmarked for the recycle bin, but start thinking about ways of either Recycling, Reusing or Repurposing clothes, fabric and paper/packing that we have around our home.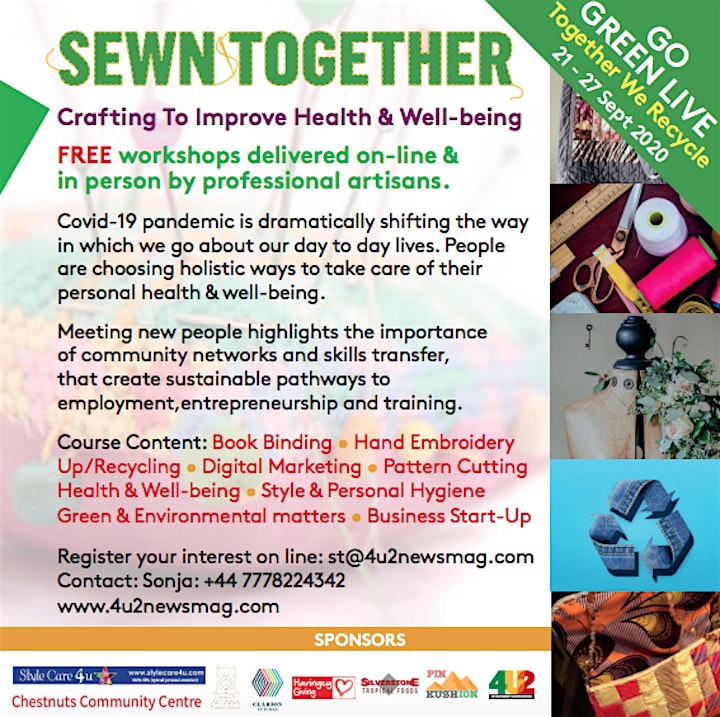 About this workshop
In this hands-on workshop, you will learn how to make a pamphlet stitch book from junk mail/flyers and packaging with a handmade fabric cover. Instructions on how to customise your cover will be offered and all participants will be guided through the process of making a fabric bookmark/tassel to add to your book. You will leave with your own finished book and a handout with instructions to enable you to work on your own projects.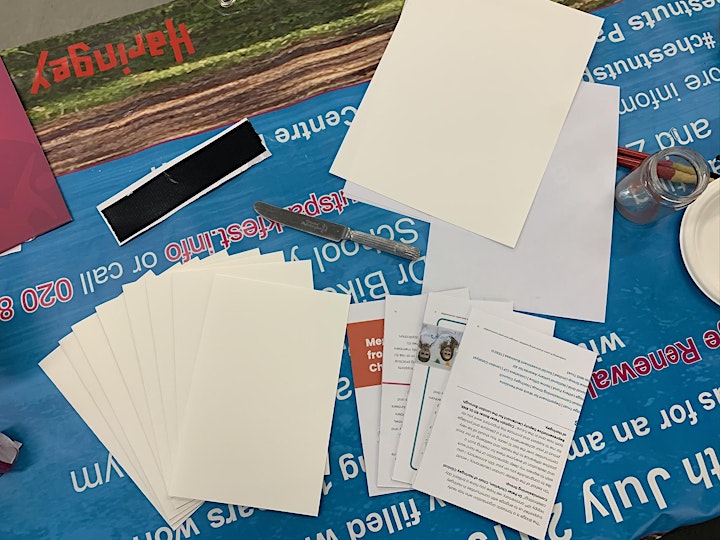 MATERIALS:
For the book
· Envelope
· Flyers/old book sheets/wrapping etc
· A cereal box
· Paperclip
· A few sheets of copy paper
· Ribbon, buttons, yarn, stickers (optional)
For the cover
· Fabric
· Glue
Tools:
· Pencil
· Eraser
· Ruler
· Needle
· Thread
· Scissors
· Masking tape (optional)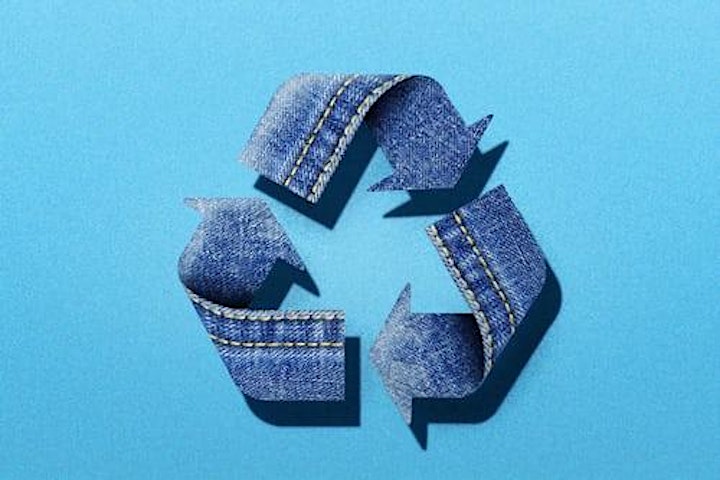 The workshop will be hosted via Zoom, which you need to download if you have not already! A link for the workshop will be sent 1(one) hour prior to the start time on the day of the workshop – if you do not receive an email in your inbox please check your junk folders or email info@4u2newsmag.com if you have any problems.
Time:
11:00 – 11:30am – Making of the book
11:30 – 11:45am – break
11:45 – 12:15pm – Cover and tassel making
You must be at the session from the start to finish to make the book as due to the limited time we will not be backtracking.
This is a taster session in preparation for our longer creative offering that starts in a couple of weeks. If you would like to be updated or get involved please send an email to info@4u2newsmag.com and you will be notified as soon as registration begins.
To see what some of the partners are offering during the Recycle Week, please visit their website (links below).
SEMSAH 6.00-6.30 pm https://www.eventbrite.co.uk/e/semsah-help-sew-reduce-trouser-waist-tickets-119887435547
www.veolia.co.uk Twitter:@Veolia
www.bridgerenewaltrust.org.uk FB: bridgerenewaltrust Twitter:@bridgerenewal
www.houseofakunnafashionschool.com FB:houseofakunnafashionschool Twitter:@houseofakunna
www.4u2newsmag.com FB:4u2newsmag Twitter: @4U2newsmag
www.lordshiphub.org FB: lordshiphub Twitter: @lordshiphub
www.wheelytots.com FB: wheelytots Twitter: @wheelytots
www.earthforall.org.uk FB:earthforall