Join us for a relaxing day and Reuthe's Spa Events
About this event
Give yourself the TLC you deserve with a mini spa treatment at Reuthe's. Amy & Georgia our qualified massage therapists are standing by, ready to work on those aching muscles of yours.
With the option to enjoy a swim in our heated pool or relax in our steam room with a nice cold glass of fizz.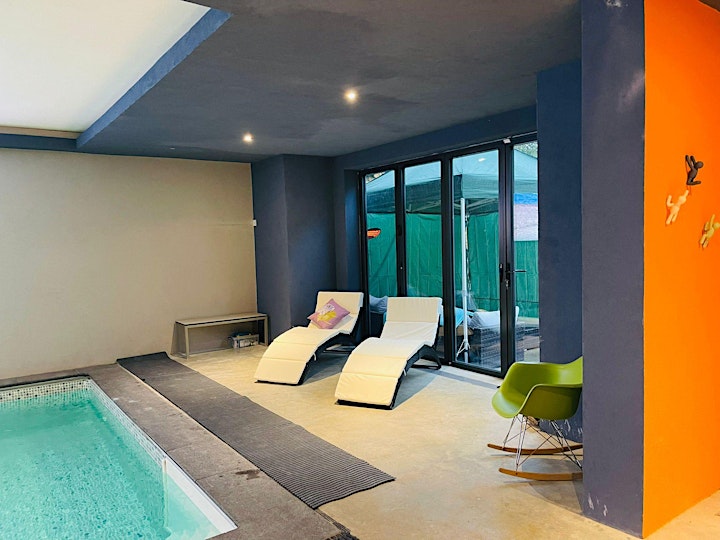 Choose from either Swedish Massage, Deep Tissue Massage or Hot Stones Massage.
Swedish Massage - A whole-body therapeutic massage treatment that works the soft tissues and muscles to help restore health - creating a calming and balancing effect on the nervous system
Hot Stones Massage - Hot stone massage therapy helps melt away tension, ease muscle stiffness, and increase circulation and metabolism. Hot stones, when coupled with massage, also help to expand blood vessels, which encourages blood flow throughout the body
Deep Tissue Massage - This massage technique is mainly used to treat musculoskeletal issues, such as strains and sports injuries. It involves applying sustained pressure using slow, deep strokes to target the inner layers of your muscles and connective tissues. This helps to break up scar tissue that forms following an injury and reduce tension in muscle and tissue.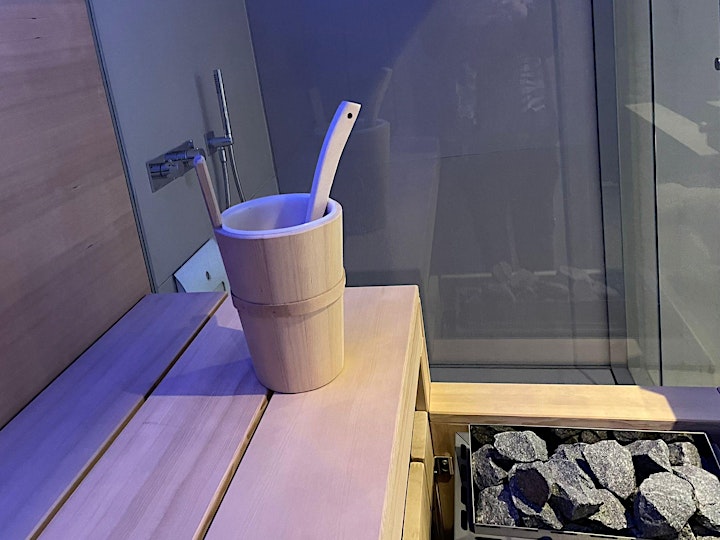 Our standard 30 minute massage is a neck back and shoulders massage. If you would like us to focus on a particular area other than neck back or shoulders please let us know prior to your treatment.
If you would like to upgrade to a full body massage please select the additional 30 minute option from the upgrades section.
If you are unsure whether massage treatment is suitable for you due to injuries or health concerns please contact us in advance where one of our trained professionals will discuss this with you.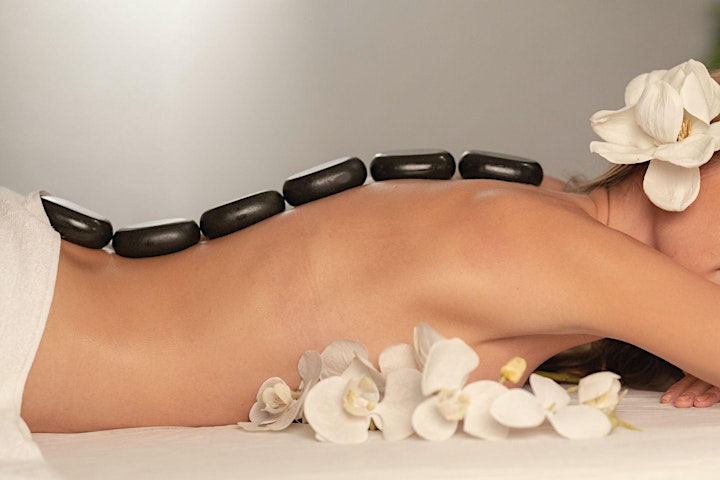 How to book and what does it include?
Our standard time slot booking includes a 30 minute Swedish massage by either Amy, Maisy or Hannah. Select your time slot and your treatment will begin at the beginning of this time slot. For example for the 9am slot your massage will begin at 9am prompt.
Each treatment includes the use of the shower facilities. If you would like to use our spa facilities - heated swimming pool and steam room you can select this option from upgrade section per person.
If you would like to extend your treatment time or upgrade from a Swedish Massage to either a Deep Tissue or Hot Stones massage you can select these from the upgrades page. Upgrades are priced per person so if there are multiple people in your booking, please select the corresponding number who wish to upgrade their treatment.
Please bear in mind, we are only able to offer 3 x massage treatments at once so a group of 4 for example would need to select 2 separate time slots e.g. Three guests receiving treatments at 9am and the last at 10am. You are also welcome to contact us in advance of booking with any questions.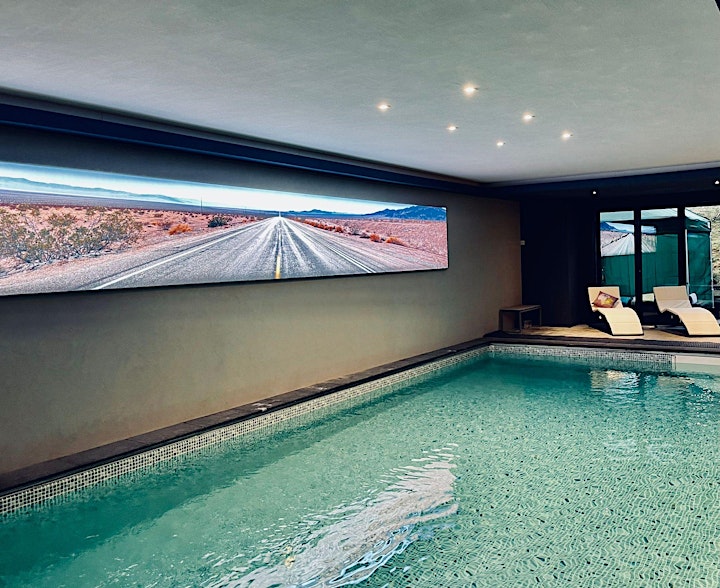 If you're having a treatment but would like to bring a friend or partner who is not having a treatment to use the spa facilities with you, we would ask you to add them on as an extra person on your "Use of Spa Facilities" upgrade. Unfortunately we do not have a waiting area for friends or family. For the safety of our guests only people using the spa facilities can enter.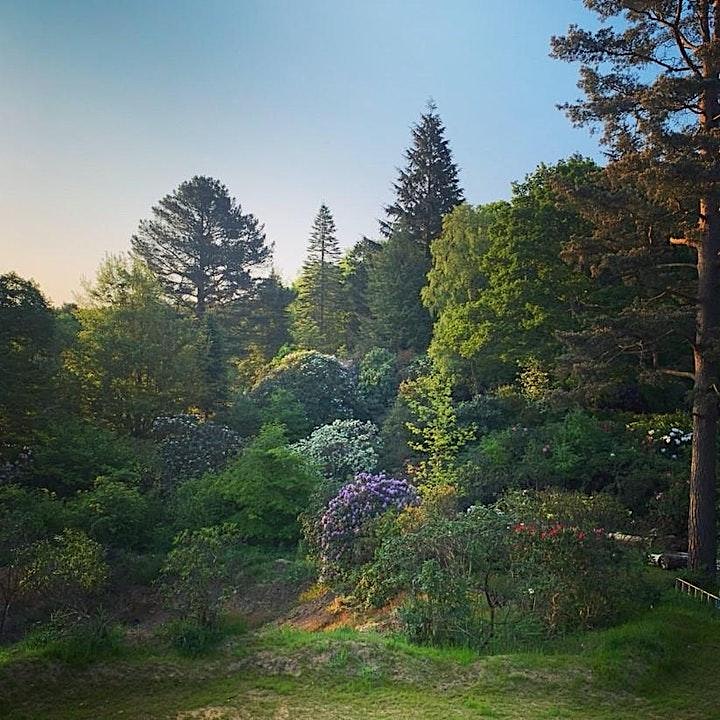 For those of you who haven't been to Reuthe's before. Reuthe's is an ancient forest boasting 11 acres of idyllic gardens.
The gardens are open from 9.30-3pm. Anyone visiting for our spa day will be able to explore these gardens free of charge between these times.
Reuthe's has an onsite cafe which is open from 9.30-3pm. You are able to buy food and drink from the cafe during these times or we can provide you with an afternoon tea from our spa facilities. This is available all day but must be booked in advance.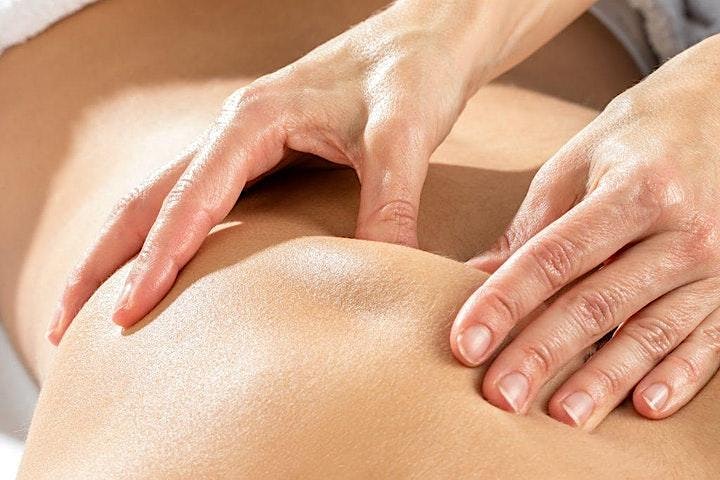 Use of our spa facilities is exclusive to our spa customers. Our pool will be open from 9am-8pm. You are welcome to use the facilities before or after your massage treatment. There may be other spa guests using the facilities at the same time as you so we ask all guests to be considerate and courteous of other users.
We are a licensed site so why not treat yourself to a glass of bubbles after your swim. Drinks and refreshments are available.
Organizer of Reuthe's Spa Days
Reuthe's is a magical 11-acre rare species woodland that hosts one of the country's best selection of specialist rhododendrons, azaleas, camellias and conifers. Visitors are welcome year-round to enjoy a stroll through The Lost Gardens of Sevenoaks, shop our collection of beautiful plants in our nursery, or to share a meal in our charming Basecamp Café (open for breakfast, lunch and afternoon tea). We're absolutely mad about dogs, and encourage visitors to bring their pups to explore The Lost Gardens of Sevenoaks with them.
Since opening our gate in 2018, we've been proud to work with a great group of local talent to put on engaging events for our visitors. Our events programme includes fitness classes, kids forest school, Hilltop Explorers toddler groups, forest bathing, craft classes, alpaca treks and seasonal school holiday clubs. We also have a magical fairy trail which is open every day and is perfect for little ones.
Here at Reuthe's, we love a party! You can hire our grounds and luxury marquees for weddings, kids parties, corporate away-days and family celebrations.
Please get in touch with our Events Manager to plan your next celebration.