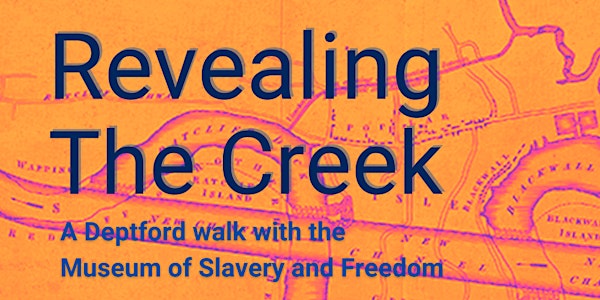 Revealing The Creek: A Deptford walk with the Museum of Slavery and Freedom
Location
Twinkle Park
4 Wharf Street
London
SE8 3FY
United Kingdom
Learn the role of Deptford and the Thames in the slave trade with MōSaF London (Museum of Slavery and Freedom)
About this event
MōSaF LONDON is a community group which presents a new way of thinking about Deptford, one of London's oldest neighbourhoods. Starting at the Thames riverside it explores the area's historic connections to the triangular slave trade and the fight for abolition.
There are few memorials to the slave trade in the UK's capital, an astounding gap in the country's cultural landscape. Our railway system, cotton and coal industries, the City of London and the Country House movement all owe a substantial economic debt to the trade in humans. Deptford is also home to key landmarks in the fight for abolition.
This guided walk provides a historical snapshot of how, and exactly where on our streets and bankside, Deptford's citizens were involved in the trade. It marks out places where the fight for abolition took place.