Description
Each of drawing classes will accommodate 12 students, will run for 60 minutes and will be taught by Fagot Koroviev, (Ric Bower), the Minister of Security for Botrovia, within the Reverse-Panopticon installation space at ArcadeCampfa Gallery downstairs in the Queens Arcade Cardiff. The participants will learn traditional academic drawing techniques whilst drinking ice cold Botrovian Truth Serum (vodka).
Read about the drawing class experience in Plinth Magazine
The classes will be watched over by the Botrovian Revolutionary Guard (members of the Cardiff Iranian community). Students who do not perform to Koroviev's expectation will be taken aside by the Botrovian Revolutionary Guard to engage in dialogue whilst Koroviev corrects the struggling student's work. Drawings that have been corrected by Koroviev will become 'the property of the Botrovian regime' and will be displayed as part of the Reverse-Panopticon installation.
The class model, who is seated in the centre of the Reverse-Panopticon wears the Tactic δASPM1b Enlightenment Hood, and receives an intimate communiqué from the Leader of Botrovia, A. L. Moore (Nástio Mosquito), through the hood's audio system. As a mark of their personal encounter with the Leader they will agreed to be marked with the official Reverse-Panopticon tattoo (executed by Koroviev before the class).
The drawing classes are part of The Reverse-Panopticon, a brief introduction to AEI (Aesthetically Enhanced Interrogation) an artwork by Ric Bower, Nástio Mosquito & Kelly Schacht ArcadeCampfa, Queens Arcade, Cardiff July 19th - 24th August2019
For further information visit: http://reverse-panopticon.com/ and https://arcade-campfa.org/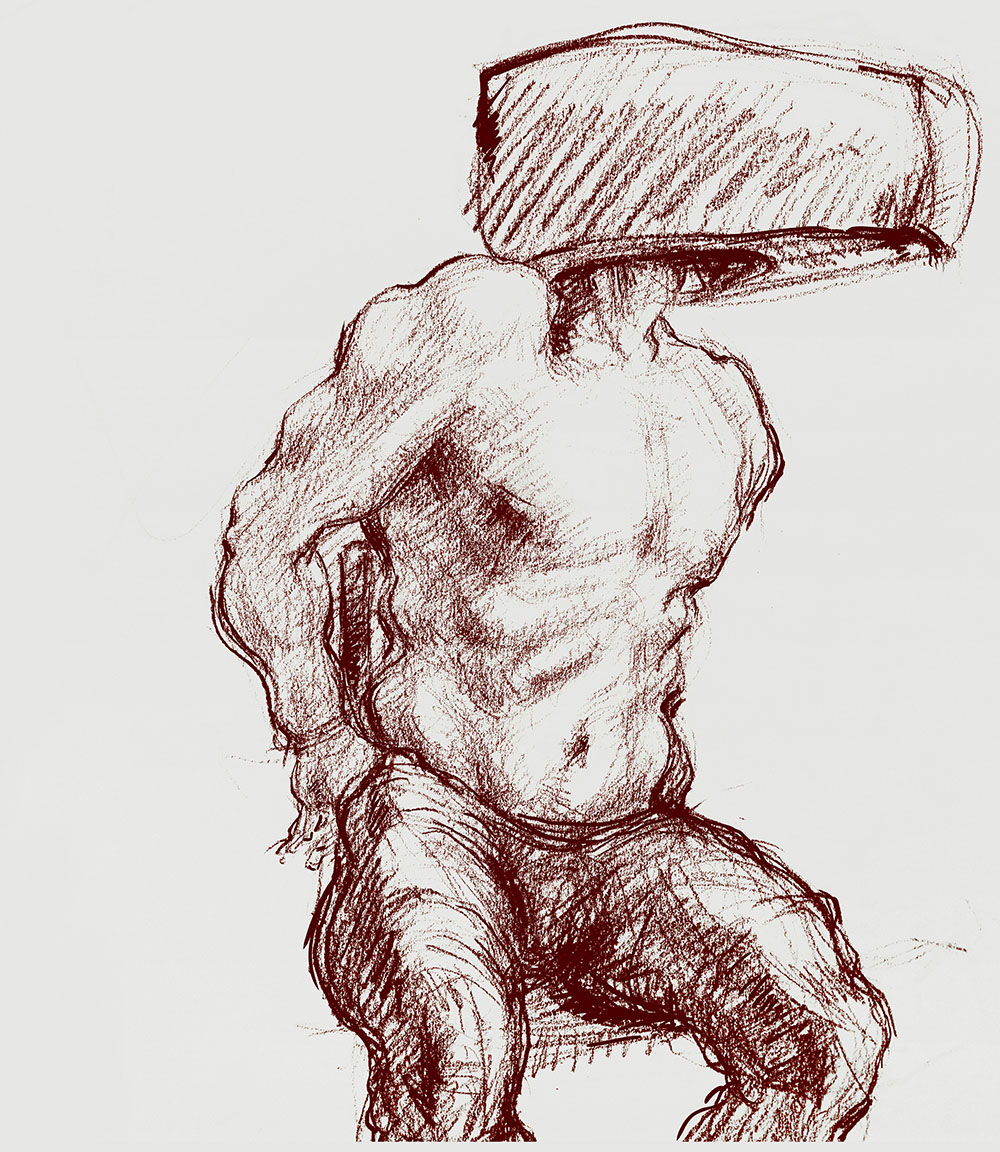 Illustrative drawing of the model wearing the Tactic δASPM1b Enlightenment Hood, after Parmigianino, The Reverse-Panopticon, © Ric Bower, Nástio Mosquito, Kelly Schacht, 2019