Review of Youth Work Services in Leeds - Consultation Event
Description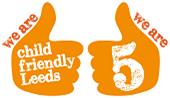 Youth work services are a key part of efforts to deliver the outcomes of the Leeds Children and Young People's Plan.
Young People across Leeds benefit from a range of youth services delivered by both Leeds City Council and Voluntary Sector partners. These services support personal and social development, help to build capabilities for learning, work and transition to adulthood. They raise aspirations, build resilience, and support young people to make informed decisions about their life.
The opportunities and challenges for young people in Leeds are changing and we want to ensure that Youth Work services can continue to meet their needs. Children and Families Services are now beginning a review of the city's Youth Work provision with the aim of identifying how best to improve outcomes and respond to the needs of vulnerable young people. The review will focus in particular on how internal Council youth work and voluntary sector provision can best be delivered in the future.
We need your help to complete this review and invite you to a Consultation Event on Monday 13th November 2017
Your views are important!