Sales Have Ended
Ticket sales have ended
Sales to this event have now finished, Please contact the organiser with any queries nicky@connellguides.com
Sales Have Ended
Ticket sales have ended
Sales to this event have now finished, Please contact the organiser with any queries nicky@connellguides.com
Description
Revision Bootcamp:

How to achieve an A* in A Level English Literature
This event is for A Level Literature students who want to achieve an A or A*.
Highlights include:
Learn the best revision strategies and motivation techniques.

Hints and tips in order to help you achieve top grades.

Fun, informative and interactive.

Hosted by passionate and experienced English tutors.

To help you succeed in your revision preparation.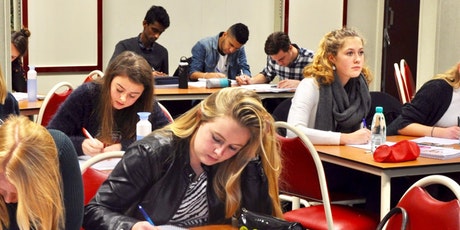 Programme summary
Jonathan Patrick* our keynote speaker - Head of English at St Pauls and an examiner - will provide a lecture on reinterpreting Shakespare, followed by workshops on set texts lead by other experienced tutors.
In the afternoon the tutors will lecture on issues in contemporary literature, followed by a talk on how to write a top-grade essay.
This will be followed by smaller interactive workshops on modern texts - applying some of literary theories and contextual issues discussed throughout the day - while also discussing key quotes from the texts.
At our last revision bootcamp in 2017 95% of students found it EXTREMELY USEFUL and would recommend it to a friend.
*Dr Jonny Patrick was educated at Richard Hale School, Hertford and studied Modern Languages at the University of Oxford. After completing a doctorate on the works of J.-K. Huysmans, he became an English teacher at St Paul's Girls' School, London. He also works as an examiner. He lives in Surrey, enjoys gardening and walking and supports Luton Town Football Club.



**Early Bird Special Discount**, just £75 per person! Book by 20 February to secure this.
Full price, £95 per person
Price also includes two Connell Guides, lunch and refreshments
Timetable

9am Registration and teas & coffees
9:30 - 10:30am Literary Theory: A crash-course
Theories include: Psychoanalysis, Post-colonialism, Gender & Feminism, Marxism and Deconstructionism

10:30 - 10:45am Tea break & refreshments
10:45 - 11:45am (re)Interpreting Shakespeare: Contemporary theories & critics
11:45am - 12:45pm Seminars on set texts. Tutors will be on hand to ask questions and facilitate discussion.
12:45-1:30pm Lunch

1:30 - 2:30pm Contemporary literature: Issues of our time
2:30 - 3:30pm Seminars on set texts. Tutors will be on hand to ask questions and facilitate discussion.
3:30 - 3:45pm Tea break & refreshments
3:45 - 4:45pm How to write an A* essay in your exam
4:45 - 5pm Q&A Session with Examiner
NB Timetable subject to change ahead of the day. Texts will be selected - where possible - around those delegates are actually studying, please provide this information at time of booking.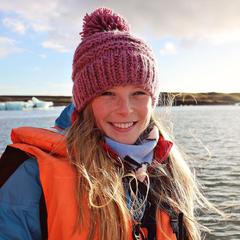 "This event gave me a new perspective not only of my set texts, but also to literature as a whole. I found the group discussions particularly valuable; even just sitting and talking to someone from a different school allowed me to explore exciting ideas which I hadn't thought about before. The specialist speakers were an added bonus, taking my understanding of literature to a new level. Learning about various critical approaches is not something really taught in my school so this was incredibly useful. I found the talks interesting and the food wasn't bad either! I am happy that I took this opportunity, despite having to travel quite a way – it was wholly worth it. I now feel more confident going into my last few months of A Level English Literature."
Tessa Carr, A Level Student
"The revision bootcamp was very insightful and a great experience. The lectures were absolutely brilliant – they were interactive and helpful. I can definitely say the bootcamp has increased my confidence going into the exam."
Aneesa Raqeeb, Student at Luton Sixth Form College
The girls were very impressed with the revision day. They were literally "buzzing" when they arrived home and it has certainly opened their eyes & minds. A big thank you from me for making them feel so welcome & putting them at ease & may I wish you all the best for your future revision days."
A Level Parent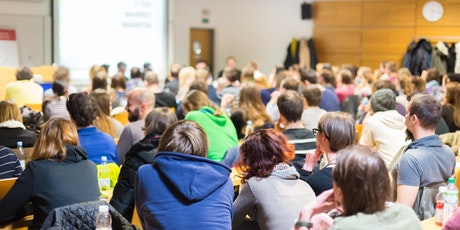 Payment and Refund Policy, including Cancellation and Substitutions
For debit or credit card payments, Revision Bootcamp fees are payable in full at the time of booking. Places on Revision Bootcamps are arranged by Connell Guides Ltd are strictly limited. Upon receipt of your order and payment your place will be confirmed.
Cancellation charges are applicable in all cases. We regret this necessity; however, all bookings involve administrative costs and it is difficult to fill spaces made vacant by late cancellations.
Cancellation charges depend on when the written cancellation notice is received. Cancellations and any changes to your original booking must be made in writing to Connell Guides Ltd.
A full refund will be given only if more than 30 days notice is given of cancellation. 1-4 weeks cancellation notice: 50% refund. Less than 7 days cancellation notice: No refund unless in exceptional circumstances, for which a medical certificate may be requested.
Alternatively, a substitute delegate can be named at any time before the event. There will be no extra surcharge for making a substitution.
No refund will be payable for non-attendance or if no prior notice of cancellation is given.
It may be necessary for reasons beyond the control of Connell Guides Ltd to change the content and timing of the event, the date, venue and/or instructor. Connell Guides Ltd reserves the right to cancel an event up to and including the date of the event if insufficient bookings have been received. We will strive to give as much notice as possible in such an event. In all cases, people who had registered to attend a cancelled course will be given the option of a full refund or of rescheduling to a future course date but Connell Guides Ltd disclaim any further liability.
If you have any questions, please email info@connellguides..com