Description

The Revive & Thrive Conference 2019
The biggest and best conference that we have held thus far. An unmissable, memorable and valuable event guaranteed.
This years conference is to be held in Manchester on 2nd and 3rd July, at the amazing Imperial War Museum North in the exciting and vibrant Media City, Salford. The conference is spread over two days with a luxurious evening meal and guest of honour from Bomber Command, Flight Lieutenant P J P Trotman DFC and Bar.
Line up of speakers, confirmed so far include -
Kim Cassidy, Professor of Services Marketing at Edge Hill University – The Grimsey Review
Pippa Coutts, Policy and Development Manager at Carnegie UK Trust - Supporting British Towns to Thrive after Brexit
Catherine Mitton, Executive Director at The BID Foundation and The Institute of Place Management – UK BIDS - the story so far and into the future
Jackie Mulligan, CEO of Award-Winning ShopAppy.com - Creative thinking in places
Jonathan Docksey, MD of Design JD - Wayfinding in Places
Russell Downing, Business Development Director, Revive & Thrive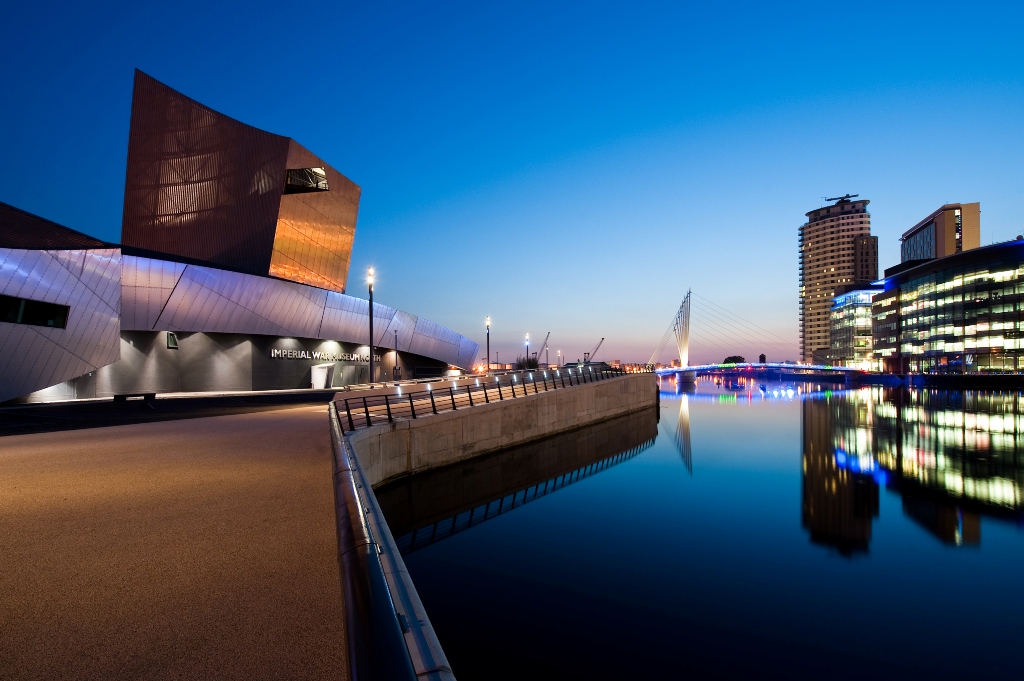 Graham Vallis, Managing Director of Four Straight Lines – Towns Alive
Sophie Hainsworth, CEO & Co-Founder of LoyalFree
Kenneth Ballantyne, Expert and Author on Bomber Command and WW2 Aviation
Malcolm Rigler, Retired GP and Health Policy Adviser at Partners in Health Ltd – Re-Visioning the High Street Offer, 'a Doctors Prescription' - Health on the high Street
Hugh Frost, Owner of Planting Ideas - Bringing a town to life with imaginative and sustainable planting
Chris Fowler, High Street Account Manager at Springboard - the current position re footfall in our high streets
Matthew Powell, Director of Revive & Thrive - Business Improvement Districts in 2019
Tammy Sleet, BID Development Manager at Revive & Thrive
Plus workshops and case studies including -
Lancaster - Rachael BID Manager & Susan Chair
Lisa & Caroline - Ormskirk (Blachere Christmas Lights Winners 2018
Sophie Hainsworth and Jackie Mulligan
Reducing business crime in your high street
BIDs workshop by Lancaster BID and Catherine Mitton
Customer Care in Retail - Jeff Caplan, Storecheckers
And more to be announced
AND an amazing evening dinner event held in the centre of the Imperial War Museum
Enjoy a luxurious evening three course meal with 98 year old guest of honour Flight Lieutenant John Trotman DFC and Bar.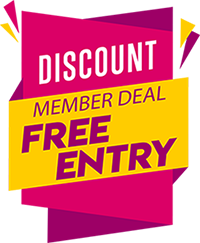 HUGE New Revive & Thrive member deal
Join any of our Premium Memberships and get FREE entry to the next THREE of our events including this one (excluding the evening dinner). Simpy go here to apply for membership and we will be in touch shortly about your free tickets.

Sit amongst the museum's exhibits within an immersive 36 wall immersive video projection.
This is one of Manchester's most impressive settings for evening conference dinners which is made even more enjoyable with a presentation from guest speaker Kenneth Ballantyne, Expert and Author on Bomber Command and WW2 Aviation.
Enjoy a complementary drink on arrival before heading into the heart of the museum for a gorgeous three-course meal and a bar open until 01.00
Not only that but you get a whole evening of networking with other delegates and speakers.
If all that was not good enough, we welcome partners, co workers, business partners to come along and enjoy the evening with you.
Not only will you experience a wealth of knowledge from all of the speakers and workshops, your ticket includes -
* Two days of conference
* Discounted accommodation
* Free Parking
* Free buffet lunch
* Unlimited teas and coffees
* Free entrance into the Museum
* Accommodation within walking distance