Description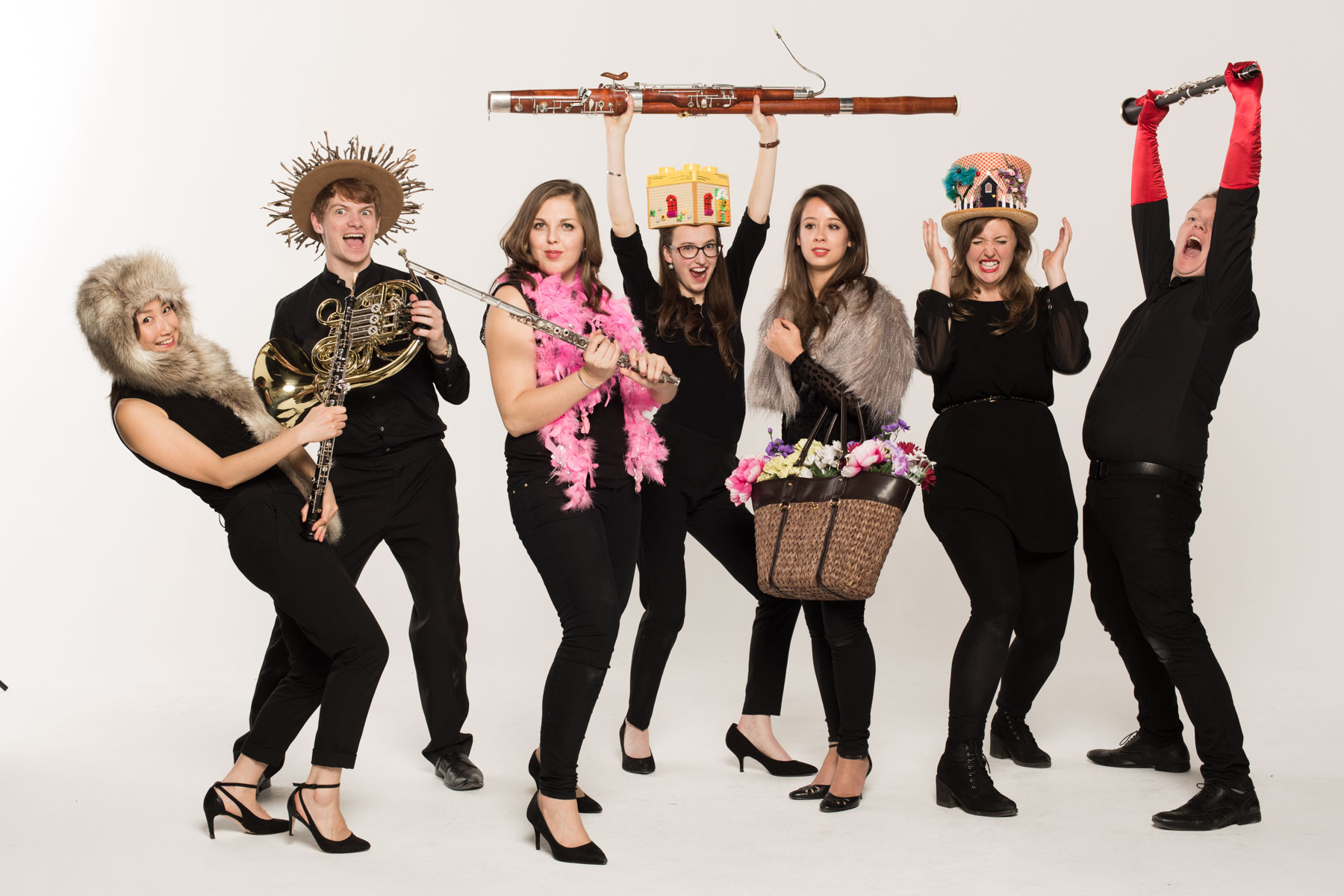 The forest – strange, eerie, mysterious, magnificent… A place of magic and surprise, where nothing is ever quite what it seems…' Join Magnard Ensemble to explore the wonderful and whimsical world of Roald Dahl through music and words, and meet Little Red Riding Hood, Three Little Pigs and some Dirty Beasts!
Past performance highlights include the Hay Festival and the Royal Opera House, as well as featuring on BBC Radio 3's In Tune programme.
Revolting Rhymes and Marvellous Music
A Musical Celebration of Roald Dahl by Magnard Ensemble
2016 marked the centenary of Roald Dahl's birth and celebrations took place all over the country. Magnard Ensemble launched the Revolting Rhymes and Marvellous Music project based on musical settings of his works by British composers, Paul Patterson and Martin Butler. They have been touring schools and festivals across the UK, visiting over 20 venues in total. Magnard Ensemble are generously supported by City Music Foundation on this project, and they are a Tillett Trust Young Artist 2018.
Programme
Little Red Riding Hood (Roald Dahl/Paul Patterson)
Dirty Beasts (Roald Dahl/Martin Butler)
Three Little Pigs (Roald Dahl/Paul Patterson)
Magnard Ensemble
Suzannah Watson, flute
Mana Shibata, oboe
Joseph Shiner, clarinet
Jonathan Farey, horn
Catriona McDermid, bassoon
Suling King, piano
Rebecca Kenny, actress
Sponsored by ABa Quality Monitoring