Location
Douglas Black Room - BMA House
British Medical Association
Tavistock Square
London
WC1H 9JP
United Kingdom
Description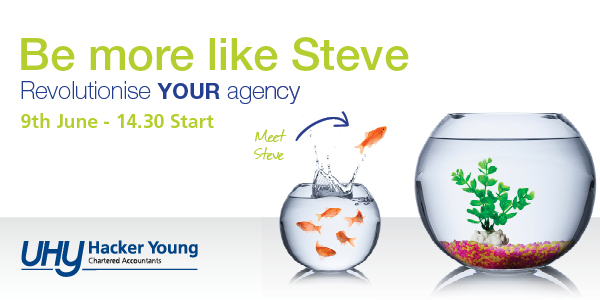 "Steve revolutionised his agency and now leads where others follow"

Aimed at ambitious recruitment business owners, this masterclass will transform the future development of your agency. During the course of the afternoon we will address:
revolutionary leadership


employee retention and motivation


transform your business view




growth and tax efficiency



The masterclass begins at 2.30pm with registration over coffee from 2pm. This is scheduled to close at 5.30pm after which we hope you will join us for networking over drinks and canapés.

Speakers will be from Love Work Life, Longmores Solicitors, and UHY Hacker Young. The full agenda details are available here.