Revolutionising your Financial Services & Insurance In-house Recruitment Te...
Description
Revolutionising your Financial Services & Insurance In-house Recruitment Team
The Goldsmiths' Centre, 42 Britton St, London, EC1M 5AD
17th October 2019, 8.30am – 12.00pm
Host: In-house Recruitment
Event partner: Avencia


About
The Financial Services and Insurance sectors have seen a steady growth of more than 50% over the last 5 years, from almost 80,000 advertised jobs in 2012 to 122,000 today. As the demand for talent is on the rise, so are the expectations of in-house recruitment teams.
In this intimate speaker and networking breakfast event for 30 management-level in-house recruitment professionals, we will uncover all the hot topics and industry best practice around enhancing your Financial Services & Insurance in-house teams. We will also take part in intimate roundtable discussions with like-minded peers.
What's being discussed:
Adapting to changing business needs (context that you work in)

Alternative sourcing strategies

Diversifying talent pools

Digitalisation of recruitment and how it creates capacity in your team

Flexible staffing models and the emergence of total talent acquisition

... and much more!
Speakers TBA
Who will be attending?
This speaker & networking breakfast event is exclusively for 30 In-house recruitment/HR professionals from a variety of companies.
The structure:
08:30 – Registration with complimentary hot breakfast rolls, pastries, tea, coffee & juice
09:00 – Opening announcements
09:10 – 1st and 2nd guest speaker presentation
09:50 – 1st interactive roundtable discussion session
10:30 – Coffee break
10:50 – 3rd guest speaker presentation
11:10 – 2nd interactive roundtable discussion session
11:45 – Closing comments & peer-to-peer networking
12:00 – Event close
Your host: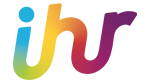 The In-house Recruitment Breakfast Series is brought to you by In-house Recruitment, an exclusive community for In-house Recruiters & HR professionals from every industry sector. As an in-house recruiter or HR professional, you are welcome to join the community for free. For more information please call 0203 968 8858 or email hello@inhouserecruitment.co.uk
Event partner: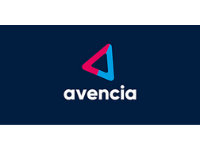 Avencia is a talent acquisition consultancy and partner. We bring a fresh perspective to talent acquisition, favouring simplicity over complexity, a quality first approach, and personalisation of solutions. Avencia was founded to provide a full suite of talent acquisition services from consulting through to delivery of recruitment in partnership with our clients. With Avencia by your side, simple, effective, expert resourcing becomes the rule, not the exception.
Restrictions:
*Please note, this event is strictly for In-house Recruiters and HR Professionals only
*We are sorry but recruitment agencies or job boards (other than partners) are not able to attend this event.