Event Information
Location
The Portico Library & Gallery
57 Mosley Street
Manchester
M2 3HY
United Kingdom
Description
Jean Sprackland and Jacob Polley discuss
Writing, Place and Memory
The Portico Library and the Centre for Place Writing at Manchester Metropolitan University have come together to organise 'Rewriting the North': a series of events celebrating writers and writing connected with the North of England. In each event, two leading writers will read from their work and will discuss the role that place plays in their creative practice. 'Rewriting the North', then, will explore the relationship between writing and place across a range of forms and genres. By extension, it will celebrate how such writers and rewriters are reimagining the North of England.
Jean Sprackland is a poet and writer.The winner of the Costa Poetry Award in 2008, Jean's poetry books have also been shortlisted for the Forward Prize, the T S Eliot Prize and the Whitbread Award. Her latest collection of poems, Green Noise, was published by Jonathan Cape in 2018. Strands: A Year of Discoveries on the Beach – a prose book mapping the estuarial landscapes of Ainsdale Sands – won the Portico Prize for Non-Fiction in 2012. The Chair of the Poetry Archive, Jean is Professor of Creative Writing at Manchester Metropolitan University.
Born in Cumbria, Jacob Polley is the author of four acclaimed poetry collections, The Brink, Little Gods, The Havocs and Jackself which won the 2016 T S Eliot Prize. His debut novel, Talk of the Town (2009), set in and around the border city of Carlisle, won a Somerset Maugham Award. Jacob is now based in the north-east of England where he is Professor of Creative Writing at Newcastle University.
In the first event of this new series, Jean and Jacob will explore the role that place and memory play in their evocations of the landscapes – both real and imagined – of the North of England.
In 2019, The Portico Library will relaunch The Portico Prize: a major literary award celebrating contemporary writing that encapsulates 'a sense of the North'. Click here for more information and to be kept up to date with announcements.
Accessibility:
As a Grade II* Listed Building the Library does not yet have fully step-free access, but if you would like to use our stair-lift please tell a member of staff who will give you directions to our more accessible entrance. The Portico Library is currently engaged in a project supported by the National Lottery Heritage Fund and accessibility is the highest priority in The Portico's strategy for the future.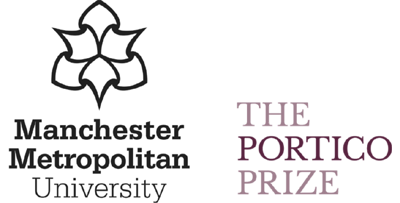 Date and time
Location
The Portico Library & Gallery
57 Mosley Street
Manchester
M2 3HY
United Kingdom