The Russian Film Week VIP Screening 3, hosted by Perkon Productions
About this event
NEXT STATION: RUSSIA / ИВАНОВО СЧАСТЬЕ, UK Premiere
The Golden Unicorn Awards and the Russian Film Week team are excited to bring you a premium experience: the UK Premiere of Ivan Sosnin's "NEXT STATION: RUSSIA / ИВАНОВО СЧАСТЬЕ" at the luxurious and funky Soho Hotel.
This premium screening will take place at the The Soho Hotel Screening Room 2 (yes, the one with the big armchairs) and the movie will start at 15.00 promptly.
There are only 45 comfortable armchair seats in the theatre and they are allocated on a first-come first-served basis, as there are no seating numbers or rows displayed. Please arrive early to get a good seat.
Age rating: 16+
Starring: Kirill Kyaro, Olga Sutulova, Artem Kim, Zakaria Al Yazidi, Alexey Serebryakov, Marina Vasilyeva, Yuliya Aug, Fedor Dobronravov, Anton Adasinsky, Vadim Norshtein
 Synopsis:
Ivan, a janitor, is returning home by train. During the 9,000 km journey fellow passengers, landscapes and time zones change so during the journey he meets many interesting people with their stories about life, love, hope and faith.
 Disclaimer: Please note the event may be filmed or photographed, as an attendee you consent to footage and/or images of you being used for promotional purposes. Event coverage will be posted on RFW social media pages.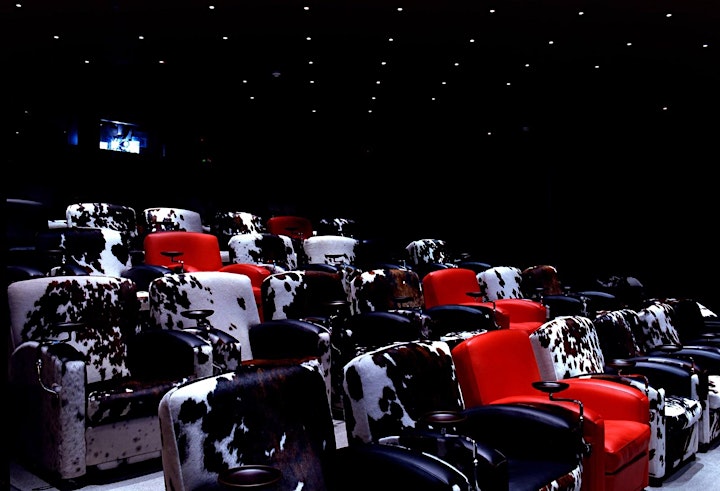 Organiser of RFW Premium Screening - NEXT STATION: RUSSIA