The Russian Film Week VIP Screening 4, hosted by Perkon Productions
About this event
THE NOSE OR THE CONSPIRACY OF MAVERICKS / НОС, ИЛИ ЗАГОВОР "НЕ ТАКИХ", UK Premiere
The Golden Unicorn Awards and the Russian Film Week team are excited to bring you a premium experience: the UK Premiere of Andrei Khrzhanovsky' s animated feature "THE NOSE OR THE CONSPIRACY OF MAVERICKS / НОС, ИЛИ ЗАГОВОР "НЕ ТАКИХ" at the luxurious and funky Soho Hotel.
This premium screening will take place at the The Soho Hotel Screening Room 2 (yes, the one with the big armchairs) and the movie will start at 19.30 promptly.
There are only 45 comfortable armchair seats in the theatre and they are allocated on a first-come first-served basis, as there are no seating numbers or rows displayed. Please arrive early to get a good seat.
Age rating: 16+
Starring: Animated characters of Nikolai Gogol, Mikhail Bulgakov, Vsevolod Meyerhold and Dmitry Shostakovich, and many more
 Synopsis:
The film is based on two of Russia's greatest creations.
The short story "The Nose" by Nikolai Gogol and the 1930 Opera "The Nose" by composer Dmitri Shostakovich based on Gogol's aforementioned novel of the same name. The film is dedicated to pioneers, innovators in art and people who were ahead of their time, in that most significantly they had the courage to go against the tide at the cost of personal well-being, and often life. The main characters of the film are the writers Nikolai Gogol and Mikhail Bulgakov, director Vsevolod Meyerhold and composer Dmitry Shostakovich.
 Disclaimer: Please note the event may be filmed or photographed, as an attendee you consent to footage and/or images of you being used for promotional purposes. Event coverage will be posted on RFW social media pages.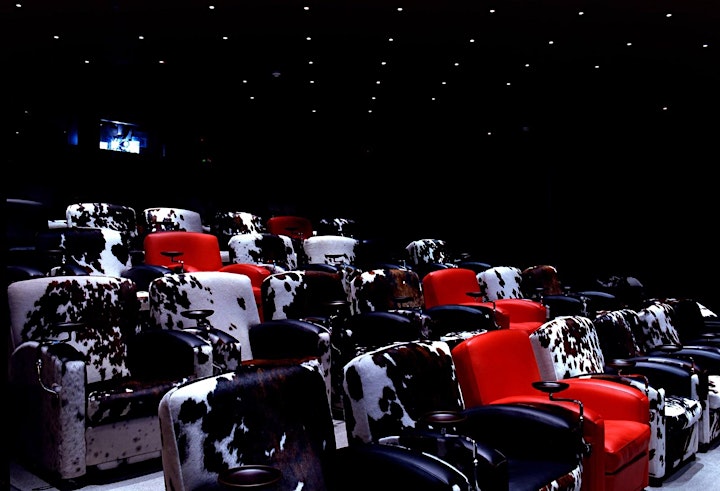 Organiser of RFW Premium Screening - The Nose or the Conspiracy of Mavericks