Description
RFW FemFest is an event dedicated to women in the film industry.
A panel discussion on the subject: Women in Film – Gender equality and diversity do not come by themselves. Guests include film directors, producers, actresses and successful women from both Russia and the UK, who will present their films and projects.

Panellists:
- Anna Dudina (BFI Development Events Manager)
- Ekaterina Kononenko (The First, producer)
- Alyona Babenko (Like a Butterfly, producer)
- Nigina Sayfullaeva (About Love 2, director)
- Lidia Sheinin (Harmony, director)
- Katrin Rothe (1917: The Real October, writer, director)
- Prof. Nancy Condee (Director, Center for Russian and East European Studies)
An opportunity to meet renowned and aspiring film professionals from Russia.
Short film screening and presentation on the making of a documentary about women in the Russian Revolution and Soviet history: Tractor Drivers and Tiger Tamers, Politicians and Cosmonauts (32 min), director and screenwriter Dolya Gavanski, UK, 2017.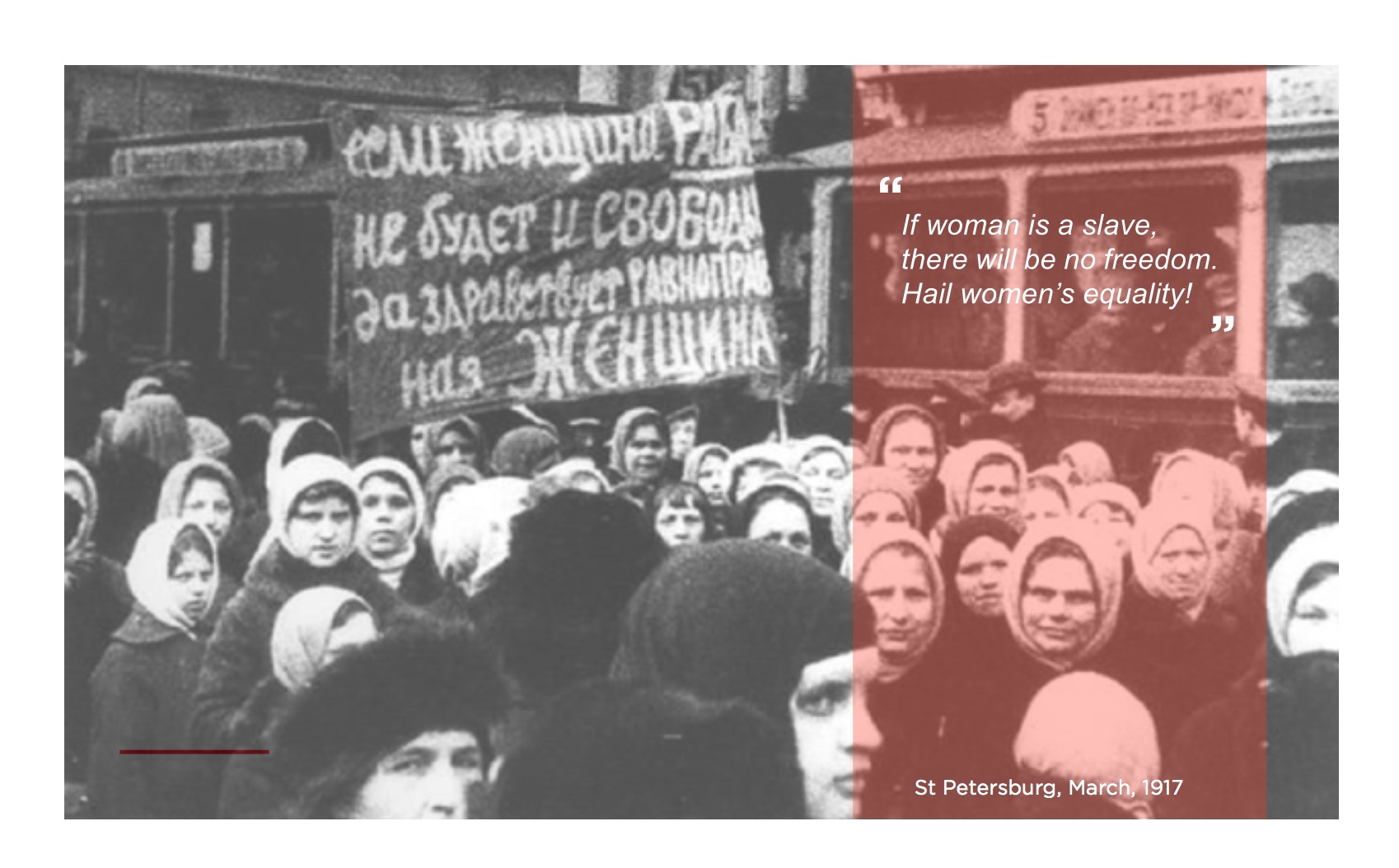 There will be screenings at different London venues as part of the RFW FemFest (please see programme).
Refreshments will be offered.