About this Event
Emily is an experienced skipper, ocean advocate and artist who is dedicated to exploring the huge environmental challenges we face, in particular ocean plastics.
As much at home in and on the water as she is on dry land, Emily's ability to develop and communicate solutions for challenges facing today's society has been sharpened by a diverse portfolio of unique experiences.
Emily left Cambridge University with a degree in Architecture and a job offer in Australia. Deciding not to fly, she landed herself place on Earthrace - a record breaking bio-fuelled boat - and after crossing the Atlantic and Pacific Oceans ended up Tonga and single-handedly co-ordinated the largest ever community-led rubbish cleanup in the South Pacific.
She went on to co-found Pangaea Explorations to enable scientists, filmmakers and everyday people gain access to the most remote parts of our planet via a 72ft sailing expedition vessel; collecting data on global issues and along the way discovered previously unknown oceanic gyres – huge areas of plastic pollution accumulation. Emily trawled for microplastics on a voyage through the Arctic Northwest Passage and worked on a sailing cargo ship trading western supplies for coconuts.
Emily now splits her time between running eXXpedition; a series of all female sailing voyages whose mission is to collect data and expose the 'invisible' microplastic and toxic pollution in our seas; and developing upstream solutions on land with a network of changemakers, corporate partners, scientists and government bodies.
At the heart of Emily's work is a mission to inspire and facilitate a community of changemakers. She runs workshops and programs that encourage us to rethink everything we do from the social and environmental challenges we face, to happiness, efficiency, values, mass-consumption and more. Emily has followed her passion in life, not a pre-set career path, and as such she is an inspiration to all who desire the same for their lives.
An experienced public speaker, Emily has spoken around the world at TEDx conferences, universities and global companies, sharing both her adventures and an understanding of the issues relating to our oceans, human mindset and future society.
Emily was honoured with the Fitzroy Award at the 2016 Ocean Awards and is also the youngest and only female recipient of both the Yachtmaster of the Year, awarded by HRH Princess Royal, and the Seamaster of the Year award. She is a Fellow of the Royal Geographical society and in 2017 was elected as a member of the Cordon Rouge Club.
She has received numerous Prizes and Awards and we are honoured that she will be the first speaker at the Annual Oxford Lecture on Wednesday 6th May, 2020.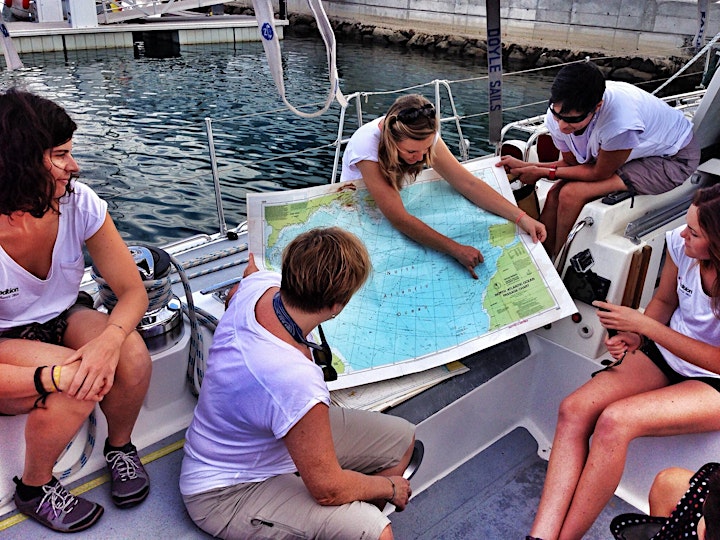 Lecture will be held at Summer Fields School
Doors open at 6.30
Drinks and canapés- followed by the lecture at 7pm.
Q&A afterwards.
Would like to keep up to date with the RGS with IBG's news and events in Oxford ?
Sign up to receive our updates at: rgs.oxford@gmail.com
Please note that we abide by the General Data Protection Regulation (GDPR) and will not pass on your details to any third party.