Celebrate this year's Summer Reading Challenge 'Wild World Heroes'
About this event
Paddington Children's Library presents award-winning author/poet Neal Zetter to celebrate this year's Summer Reading Challenge 'Wild World Heroes'.
Featuring his latest animal book 'Gorilla Ballerina, A Bonkers Book of Animal Poems' you will also enjoy his take on this year's theme and get a sneak peek at his upcoming release 'The Universal Zoo ,The Conservation Place at the Far End of Space.
You might even hear a poem about superheroes that can save the world too! Neal will also have books for sale and signing.
Ages 6-12, parents and carers welcome.
🦍 🦁 🐯 🐘
Address: Paddington Children' Library: Westbourne Park Baptist Church, Westbourne Park Villas, London W2 5EA.
Telephone: 0207 6416200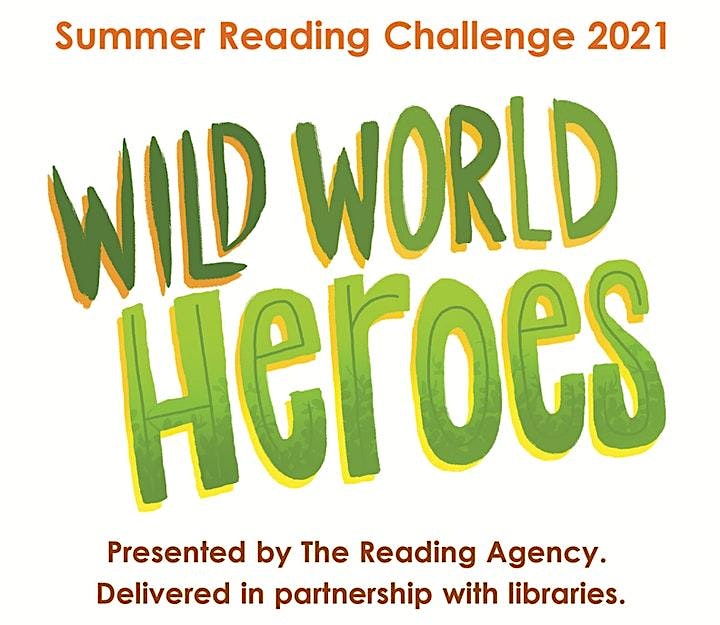 We're so excited to reveal the theme for this year's Summer Reading Challenge!
Get ready for Wild World Heroes, arriving at your local Westminster Library this summer.
Pack your bags, we're headed for Wilderville! It's a pretty cool place, but there are lots of things that the Wild World Heroes can do to make their town even better for the people and animals that live there.
Join the Wild World Heroes for the Summer Reading Challenge and discover how you can make a difference to the environment too.
The Summer Reading Challenge is teaming up with WWF that will inspire you to stand up for the planet! Wild World Heroes will feature amazing books, awesome rewards, and plenty of ideas for taking care of our environment.
Are you excited to join the #WildWorldHeroes this summer?
Visit the Summer Reading Challenge website for more information and other fun activities to explore this summer.
Organiser of Rhythm, Rhyme and Rap with Neal Zetter