Zero Carbon. Zero Tolerance. Zero Bull****
About this event
This event is for RIBA Members only.
You are invited to attend a Future Architects Discuss event, hosted by Unit Zero .
Unit Zero are a MArch studio-turned-collective. In this event Unit Zero will talk about their journey through tackling social and environmental issues in their designs, how it broadened their minds, and led them to become more passionate and active in fighting for equality and the planet during their journey as budding architects.
Unit Zero are Nuriyah Malik, Wadzanai Chanel, Sahar Pathan and Nibedita Gautam.
They will be joined by their MArch tutors Wilf Meynell, Sarah Broadstock and Tom Bennett from Studio Bark.
This event is open to all and if you haven't already we invite you to become a RIBA Student or Associate member. Visit join RIBA today.
RIBA Future Architects is our hub for student and associate members. Find useful resources and content to support you throughout your architectural education.
T&C's
Registration of webinar attendance is for use by the registrant only. Registration information should not be forwarded on to third parties. Doing so may hinder your own access, as webinar entry is by prior registration only. Third parties will need to complete their own registration.
The Royal Institute of British Architects ("RIBA") may broadcast the event in real time and/or record the event and use, reproduce, digitise, publish, display, exhibit, distribute, transmit and otherwise broadcast and share the broadcasts and recordings ("the Material"). The Material may include but is not limited to audio and video from speakers and event participants, speaker presentations and content and any documents and other materials exchanged or viewed during the event including delegate names. By joining a RIBA digital event, you automatically consent to your words and/or images being captured in the Material. By attending the event, you hereby grant RIBA for good and valuable consideration, permission to use the Material in all formats and platforms and in any and all media now known or hereafter developed, in relation to publishing the Material in respect of RIBA Future Architects Discusses event and to use your name , image and biographical information in connection with the permitted use of the Material. If you do not consent to this, please contact, RIBA to discuss your concerns in good time prior to the event date.
You may be required to download software to access and participate in the event – please test this in advance of the event as RIBA does not accept liability for missed attendance due to technical issues. RIBA does not offer technical guidance on software and its use. Please check the relevant event platform for technical support information.
RIBA disclaims liability for any equipment or service failure where such equipment or service is not within the sole control of RIBA, including as a result of any network failure or incompatibility; or during maintenance periods, whether scheduled or unscheduled. RIBA shall not be responsible for any delays, delivery failures, viruses, hacker intrusions or other damage resulting from such problems.
RIBA reserves the right to refuse admission to any ticket holder.
RIBA reserves the right to suspend the Event and make changes including the date/time of the Event for any reason. You shall be responsible for checking with RIBA whether alterations have been made.
If You are able to attend the revised Event, these Terms & Conditions shall continue to apply. If You promptly notify RIBA in writing before the date of the Event that You do not wish to attend the re-arranged Event, RIBA shall reimburse the Fee to You
RIBA may (at its sole discretion) cancel an Event at any time for any reason and shall in such event reimburse the Fee to You
The details you provide will be processed in line with the RIBA's GDPR obligations. For information on how we handle your personal data please see our Privacy Policy.
The personal data you provide is managed via Eventbrite in order to provide a better service.
If the RIBA has to postpone or cancel the event the booker is entitled to a full refund of the ticket price only.
Cancellations must be made in writing to events@riba.org. No refunds can be made for cancellations notified within 30 days of the event.
To transfer your ticket/s to another individual/s, please contact events@riba.org.
You must report any error in or disruption to the event within 48 hours of its occurrence to enable RIBA to correct any errors as soon as reasonably practicable. Please contact events@riba.org in order to do so.
No refunds are issued for digital events after the event has taken place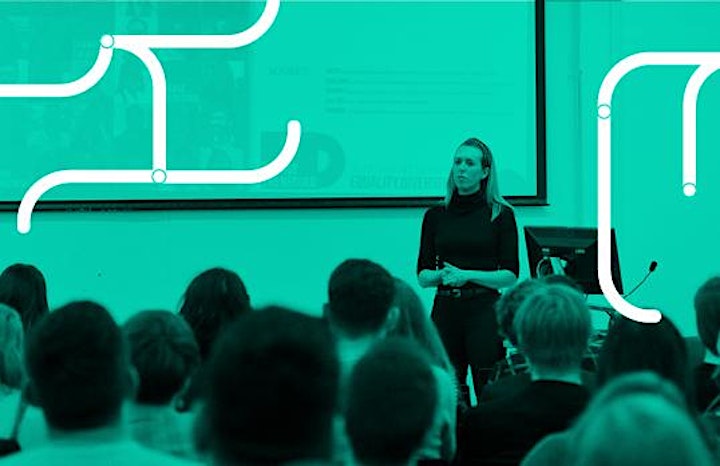 Organiser of RIBA Future Architects Discuss - Zero Carbon. Zero Tolerance. Zero Bull****