Annual Forum and lecture with local architect Tim Scrace
About this event
Join us at the RIBA Wiltshire Branch Members Annual Forum, an online networking event to meet fellow professionals and listen to local architect Tim Scrace talking about his latest project in Salisbury City Centre.
After a summary of Branch activities by Paul Stevens, Members will be electing a new Chair for the Branch as Paul is stepping down from his role. If you, as RIBA Member in the Branch, would like to put your name forward for the two-year Branch chairmanship, please contact us. More details here and below.
This Too Will Pass in Salisbury
The Branch debrief will be followed by a talk delivered by Tim Scrace. Tim's competition winning sculpture, This Too Will Pass #TTWP was installed in the High Street in Salisbury in May 2021. Originally commissioned by Salisbury's BID as part of the 800th Anniversary of the relocation of the Cathedral the installation celebrates movement and encourages viewers to reflect on questions about the past, present and future. In this short talk, Tim will discuss the origins of the work and following the success of the sculpture share his experiences of how it helped bring people and the city together.
Speaker Tim Scrace is an artist, architect, and sculptor. An emerging voice in collaborative and artistic working, Tim's work explores memory and change, helping people to see, use and shape space differently. https://www.timscrace.com/project/this-too-will-pass. Tim also runs Scrace Architects which is a growing creative consultancy that works with clients and communities to challenge perspectives, educating and promoting better environments and a more sustainable way of life.
www.scracearchitects.co.uk Instagram/Twitter @timscrace
Would you like to be RIBA Wiltshire Chair?
After a number of years in the role, Paul Stevens is stepping down as Chair of RIBA Wiltshire in October and the post is available for a new Chair from that time. This key leadership role is a two-year post when the Chair heads the Branch, engages with stakeholders and represents RIBA membership across the county.
The Branch Chair, in its leadership of RIBA Wiltshire, is a member of the RIBA Wessex Regional Council who represents RIBA Members across Bath, Bristol, Dorset, Gloucestershire, Somerset and Wiltshire.
Why would you do this?
• Grow your professional recognition and leadership skills
• Work with a committed and active team across Wiltshire and Wessex
• Influence and work with external and internal stakeholders
• Make a difference to your profession and the Royal Institute of British Architects.
As a membership organisation, the RIBA thrives through the activity and connectivity of its members and staff teams and can offer you the opportunity to grow your skills, networks, and personal development.
Paul Stevens said:
"I have been your Wiltshire Branch Chair since 2008 and my retirement is well overdue!
I have enjoyed my time as Chair as it has given me the opportunity to get involved in many events, both at local and regional level over the years. I have found these events take you out of the silo that is the daily running of a small practice. It gives you a chance to meet other architects from the South West, exchange ideas and keep up to date on the work the RIBA is doing on behalf of its Members.
In the past few years, we have run many events and engaged with many different people and organisations. Amongst others, we organised an exhibition displaying architects' art, screened winter film shows of architecture-themed films, arranged sketching days and building visits, as well as dinners, talks, lectures and social events.
We have also got involved in the community by organising a competition with local primary schools to design to commemorate the 800 years Magna Carta. In collaboration with teachers and pupils, the Wiltshire Branch ran workshops followed by a competition rewarded with RIBA sponsored prizes. These events could not have been organised without the tremendous support and help of Jon Watkins, Catherine Gandon and the RIBA South West regional team.
It is now time for another RIBA Member to take on the role of Wiltshire Branch Chair and give it a new impetus."
In the case of more than one nomination, an election would be held.
If you are interested, for an informal conversation, please contact current Chair Paul Stevens, RIBA Project Manager Catherine Gandon or our RIBA Wessex Chair Tom Bell. We also require a 300-500 word nomination statement outlining why you would be like to take on this role.
More about Tim Scrace and This Too Will Pass
Tim Scrace's sculpture, This Too Will Pass, #TTWP was installed in the High Street in Salisbury in May 2021. The installation is in three parts and encourages people to move between the inter-related parts inviting them to stop and reflect on their past, present and future. Over the two months of install, the sculpture has been seen by over 90,000 people and 3,000 people have interacted with it.
Owing to its popularity #TTWP has now relocated the enterprise centre in the city at the Old Fire Station where Tim and his practice, Scrace Architects have their offices. Tim hopes that the sculpture's new temporary home will offer a spark to IGNITE change and creativity in the city.
All pictures by Tim Scrace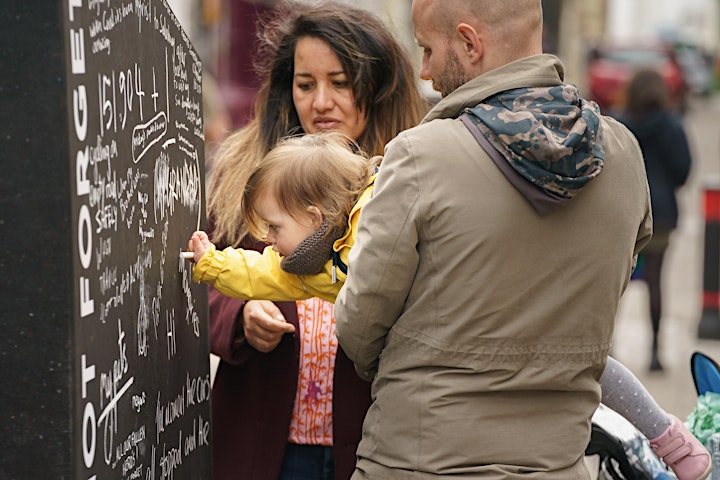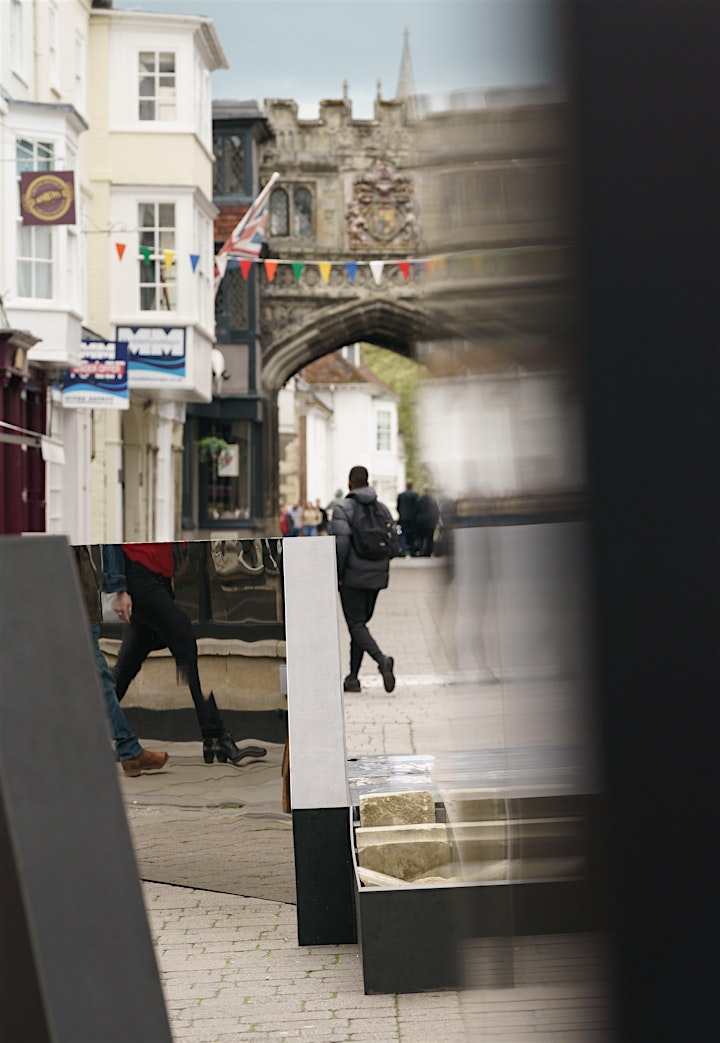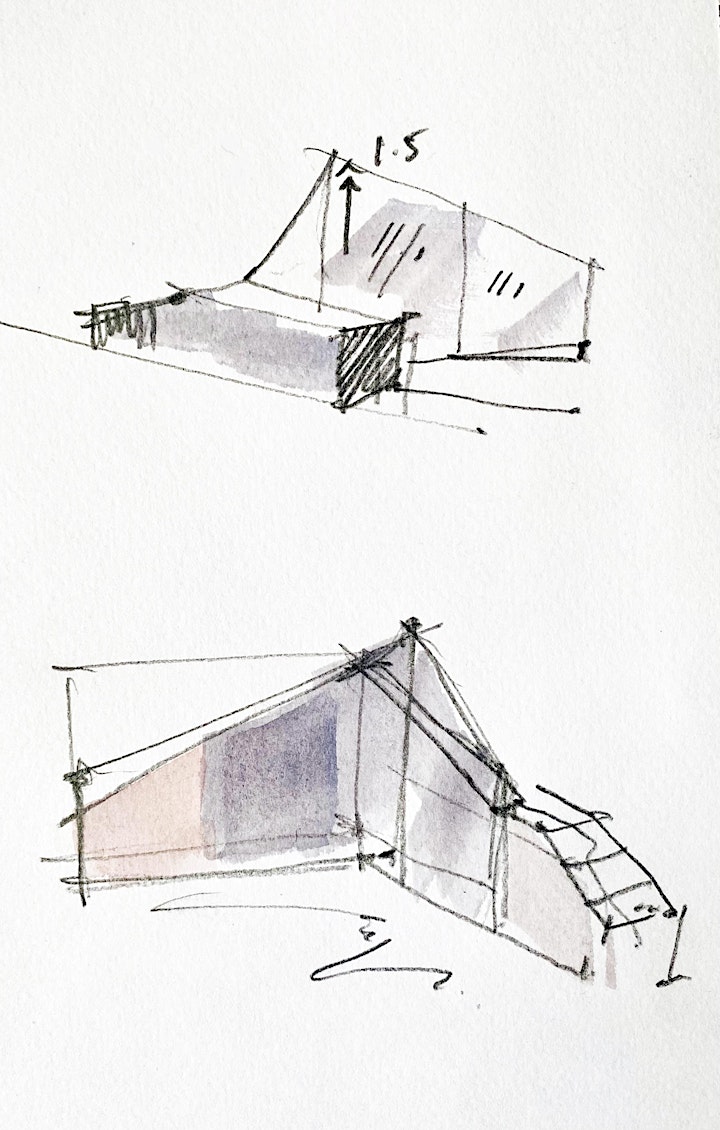 Organiser of RIBA Wiltshire Branch Annual Members Forum with lecture