Description
In the drive to densify our cities, if you can't build out, you build up. The apotheosis of this is the high-rise but time, sustainability and urban re-purposing considerations have softened the edges of the initial frenzied drive to build high to more thoughtful inner-city development. At this RIBA Journal event are panel of experts will be discussing:

"How can the architecture sector densify the city and what are the different approaches?"

- What design opportunities has the drive to densify our cities unlocked?
- What are the main challenges when designing for densification?
- How are the architecture community addressing smarter, greener and happier in their densifying designs?

The panel:

- Joy Nazarri, founder, DN&Co and chair
- David Rudlin, director of the URBED Trust
- Usman Haque, founding partner, Umbrellium
- Linda Thiel, director London studio, White Arkitekter

We will also be announcing the winner of the RIBA SterlingOSB Raise the Roof competition.

This ideas competition, a RIBAJ SterlingOSB partnership challenged entrants to make the most of the urban roof, an exciting space that is often overlooked. For the competition, we asked readers to investigate this fuzzy edge and invite propositions for appropriating urban roof areas and positing new uses for these redundant spaces. Join us to celebrate with the winners and the runner up!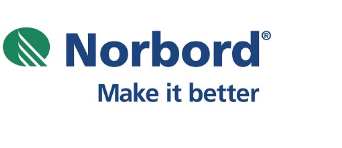 Image credit: David Rudlin, Climax City
---
Terms and Conditions
A photographer will cover this event and the images may be used to publicise future RIBA events.
By accepting an invitation or purchasing a ticket you consent to being photographed, filmed or recorded as a visitor attending the event.
Cancellations must be made either via the Eventbrite website or in writing to web.ribaj@riba.org.
On entry to the event you agree to accept and abide by any venue rules.
The RIBA reserves the right to refuse admission to any ticket holder.
The details you provide will be used in line with the RIBA's GDPR obligations. For information on how we will handle your personal data please see our Privacy Policy.