Description
On 14th February, join Richard J Evans at Heffers as he discusses the subject of his latest book, Eric Hobsbawm: A Life in History - the first biography of 'the most famous historian in the world'.

As well as being famed as a historian, Eric Hobsbawm (1917-2012) had interests covering many countries and many cultures, ranging from poetry to jazz, literature to politics. He experienced life not only as a university teacher but also as a young Communist in the Weimar Republic, a radical student at Cambridge, a political activist, an army conscript, a Soho 'man about town', a Hampstead intellectual, a Cambridge don, an influential journalist, a world traveller, and finally a Grand Old Man of Letters. In A Life in History, Richard Evans tells the story of Hobsbawm as an academic, but also as witness to history itself, and of the twentieth century's major political and intellectual currents.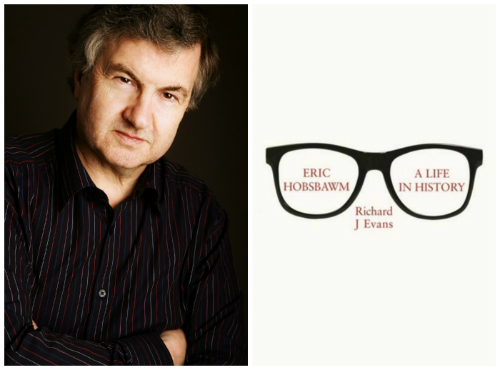 Richard Evans is Historian of modern Europe, Regius Professor Emeritus of History, Cambridge, and Provost of Gresham College, London and the author of over twenty books.
Tickets for this event are priced at £6 in advance (£7 on the door) and can be purchased through this page, by calling 01223 463200 or in person at Heffers bookshop. Please note that tickets are transferable but non-refundable.
If you are unable to attend but would like to request a signed copy of Eric Hobsbawm: A Life in History, please send an email via the 'contact' button on this page.
Like this? See a full list of our forthcoming events by clicking here.