Richard Fortey: The Wood for the Trees
Fri 28 October 2016, 14:00 – 15:00
Description

The Wood for the Trees
Richard Fortey is a former senior paleontologist at the Natural History Museum, London, and is the author of several books, including The Wood for the Trees : A Long View of Nature from a Small Wood, published in May 2016.
He has written and presented for BBC television, is a Fellow of the Royal Society, and the winner of many distinguished awards for his scientific work, including the Michael Faraday Prize for science communication.
Richard is the owner of Grim's Dyke Wood, in the Chiltern Hills. In his recent book he uses his ancient beech-and-bluebell woodland to tell the wider story of the ever-changing British landscape, the human influence on the countryside over many centuries and the vital interactions between flora, fauna and fungi.
In this talk Richard draws upon a lifetime of scientific expertise and an abiding love of nature.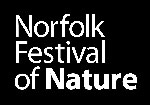 TICKETS £4
To book your ticket, please click on the green button at the top right of this page.
28th October 14:00 - The Forum Auditorium
Please click here to return to the list of ticketed events.
This is a Norwich Science Festival event. 
Norwich Science Festival - Useful information
 Q: How can I contact The Forum?
A: You can contact us by email using info@theforumnorwich.co.uk
Q: Do I need to print out my ticket for the event?
A: Yes, or you can download the Eventbrite mobile app and use that instead.
Q: Do you send out paper tickets?
A: No, all our tickets are sent out electronically via the email confirmation you received when you registered.
Q: I haven't received a confirmation email, what should I do?
A: Please check your spam or junk folder as it may be there. Alternatively, you can contact us on info@theforumnorwich.co.uk  and we will re-send it to you.
Q: There are no more tickets for the event I wanted to go to. What can I do?
A: All events have a waiting list. Please sign up to join the list and you will be notified if there's a cancellation.
Q: I can no longer attend. How do I return my ticket?
A: Please log in to your Eventbrite account, go to Tickets and then select the ticket you'd like to cancel, then click 'Cancel this order'. Your ticket can then be allocated to someone else.