Description
Richmond Brewers Fair
Saturday 6th August
Times: 12:00 - 7.30pm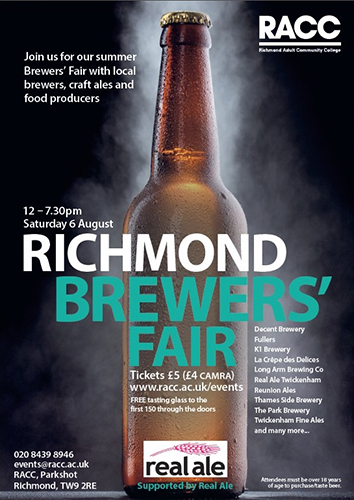 After the success of the inaugural Richmond Brewers' Fair here at Richmond Adult Community College in February. We are running a summer edition with brewers' stalls, food stalls, music and interviews, and good beer and times had by all.
Come along to try the latest offerings from breweries including:
Tickets £5 on the door (£4 to CAMRA members)
Attendees must be over 18 years of age to purchase/taste beer.
Sponsored by Real Ale and Fullers.