Richmond Entrepreneurs Conference 2017 - Special guests, Sarah Olney, Richmond Park MP, Sir Vince Cable, Former SoS for Business, John Stapleton, Leading Journalist and TV Presenter and Anne Morrison, Deputy Chair of BAFTA

Thursday, 23 February 2017 from 13:00 to 17:30 (GMT)
Event Details

Thursday 23rd February 2017
13:00 - 19:30
at
Richmond Adult Community College
sponsored by
Richmond upon Thames College, Richmond & Twickenham
Times, Revolution Richmond and No 1 Duke Street
"Developing the right conditions for business entrepreneurs to prosper was my priority whilst in Government and locally - I encourage local businesses to take advantage of this valuable Richmond Entrepreneurs Conference." Sir Vince Cable
Inspirational speakers, a cutting-edge programme of professional Chamber business seminars and quality high net worth business networking with entrepreneurs at all stages of their business life is what you will enjoy by booking this year's Richmond Entrepreneurs Conference 2017.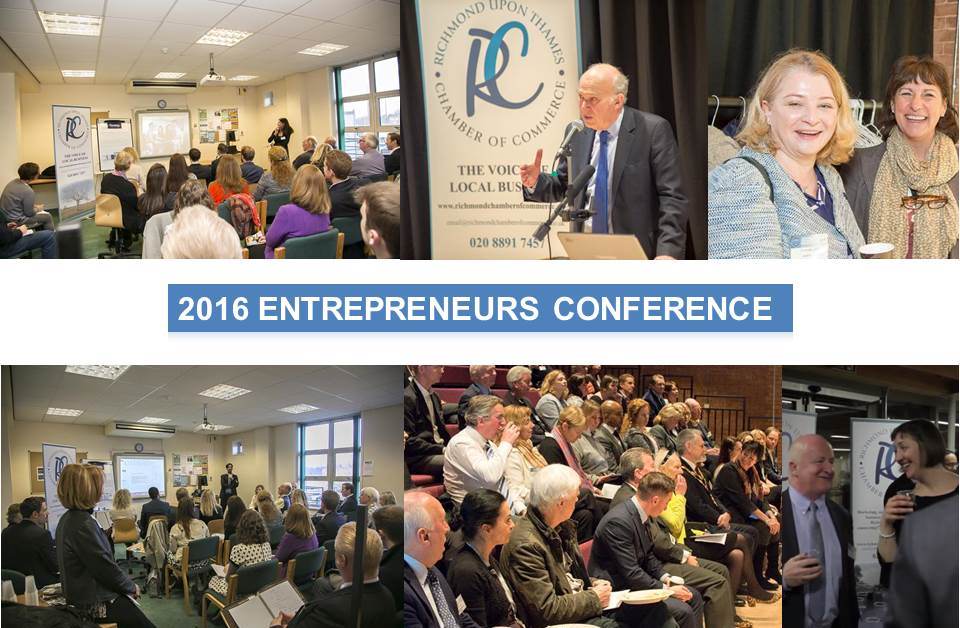 Click here to see a short film from the 2016 Richmond Entrepreneurs Conference...
Video Backbone Productions

~ GUEST SPEAKERS ~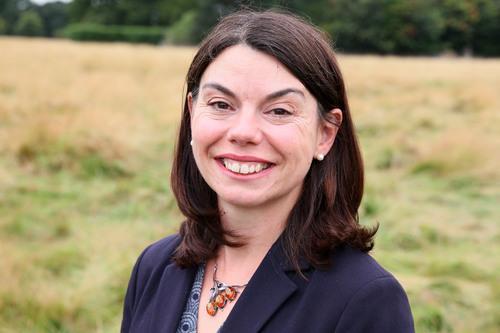 Sarah Olney - MP for Richmond Park and North Kingston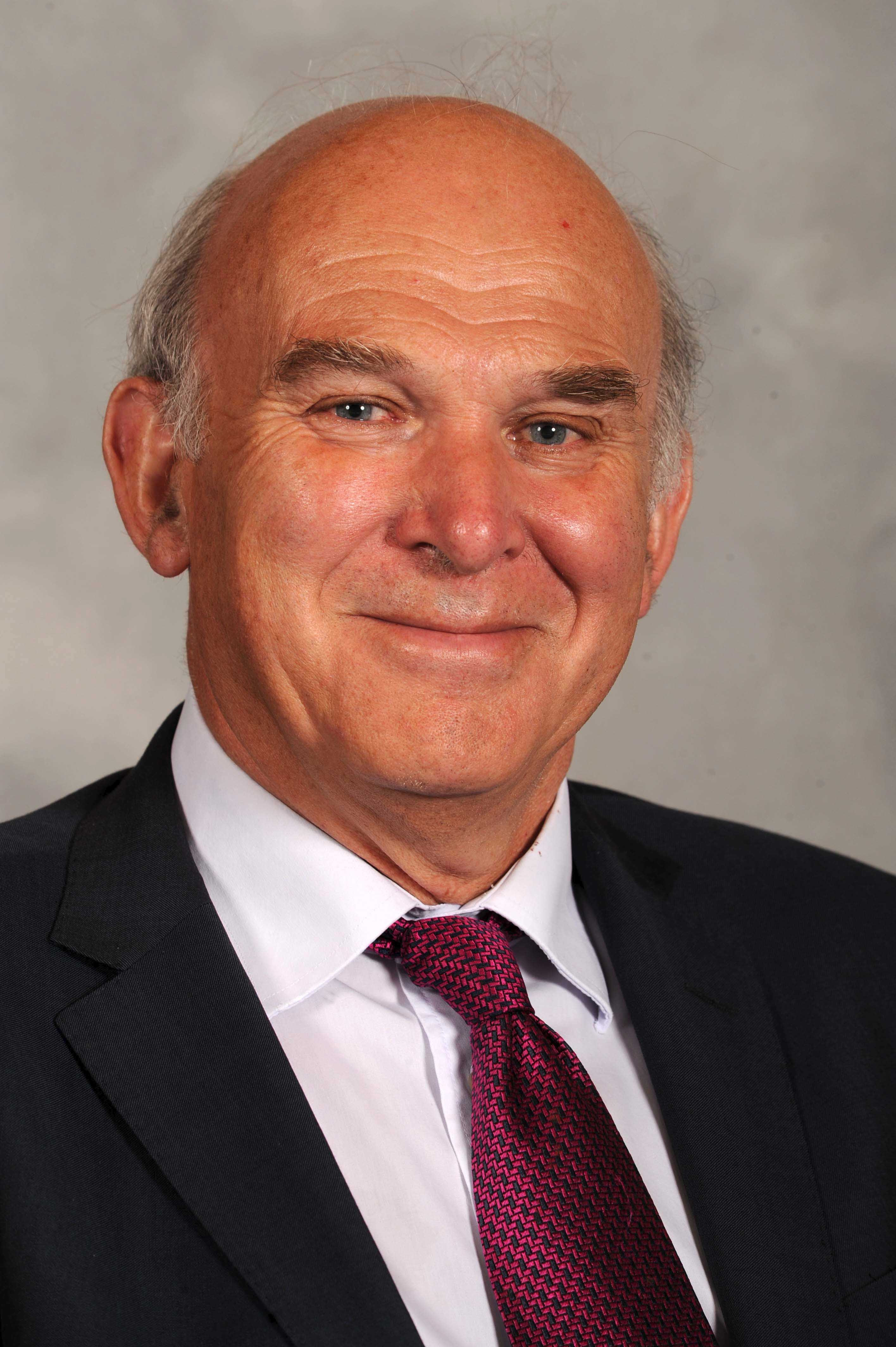 Sir Vince Cable - Former Secretart of State for Business and MP for Twickenham 
Sir Vince Cable is the former Business Secretary and MP for Twickenham, having served the constituency between 1997 and 2015. 
Vince Cable served as a Labour Councillor in Glasgow between 1971 and 1974, before joining the Social Democrat Party. In 1997 Vince Cable was first elected to Parliament to represent Twickenham. He joined the Liberal Democrat Shadow Cabinet in October 1999 as Spokesman on Trade and Industry after a spell as a junior Treasury spokesman. He was the Liberal Democrat Shadow Chancellor from November 2003 until May 2010 and was Deputy Leader of the Liberal Democrats until May 2010.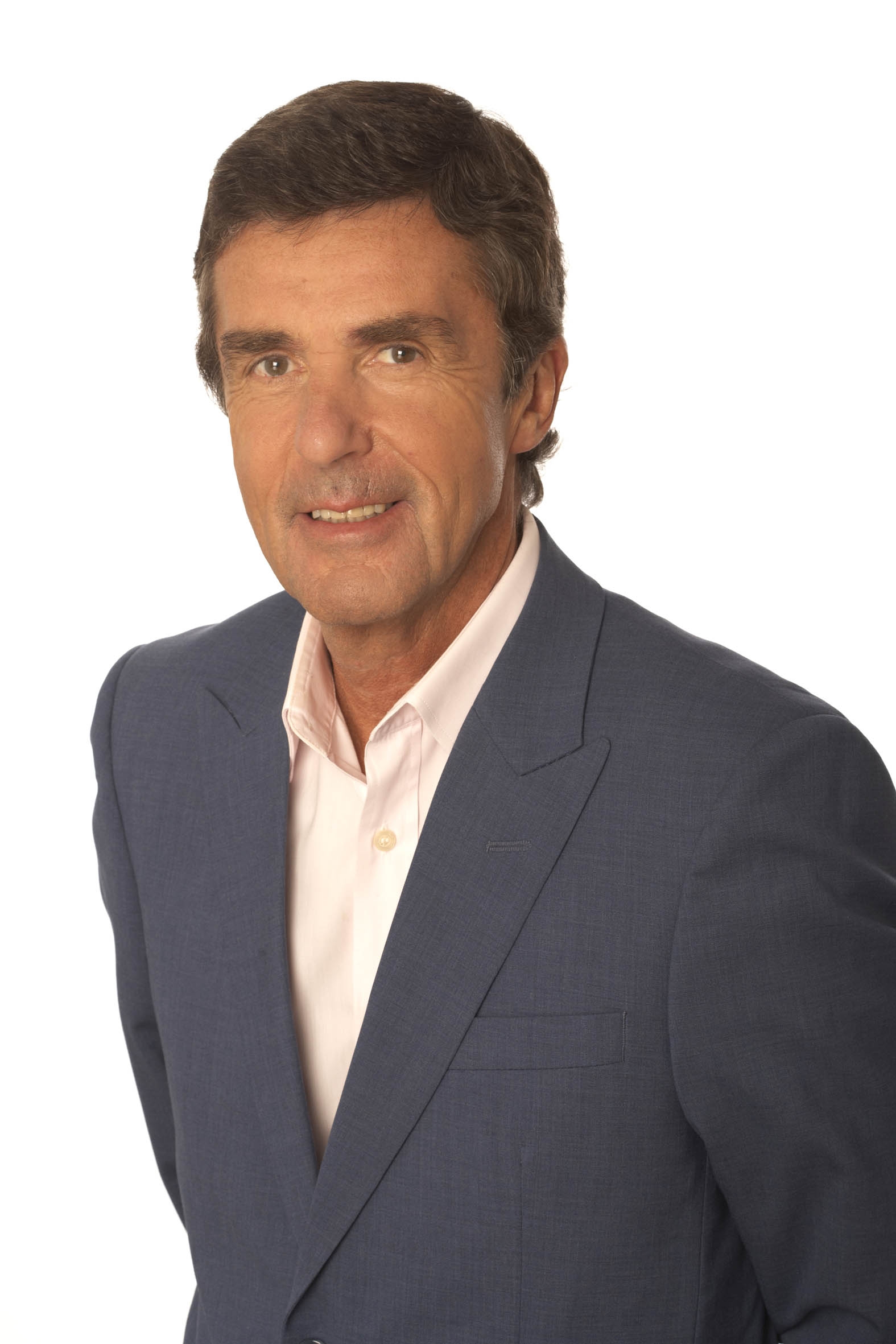 John Stapleton - Leading Jornalist and TV Presenter
John Stapleton is a seasoned broadcaster with over 45 years experience in newspapers and television.  Presenting GMTV for nearly 20 years, John Stapleton was made the Royal Television Society News Presenter of the Year in 2004 for his work on GMTV's News Hour.  Prior to GMTV, John and his wife, Lynn Faulds Wood, presented the highly popular Watchdog programme for the BBC for eight years during which time John also anchored ITV's daily discussion programme The Time The Place. John has interviewed every Prime Minister since James Callaghan and is the only presenter to have worked for all four major ITV breakfast shows: TV-am, GMTV,Daybreak and Good Morning Britain.  John can regularly be heard on LBC.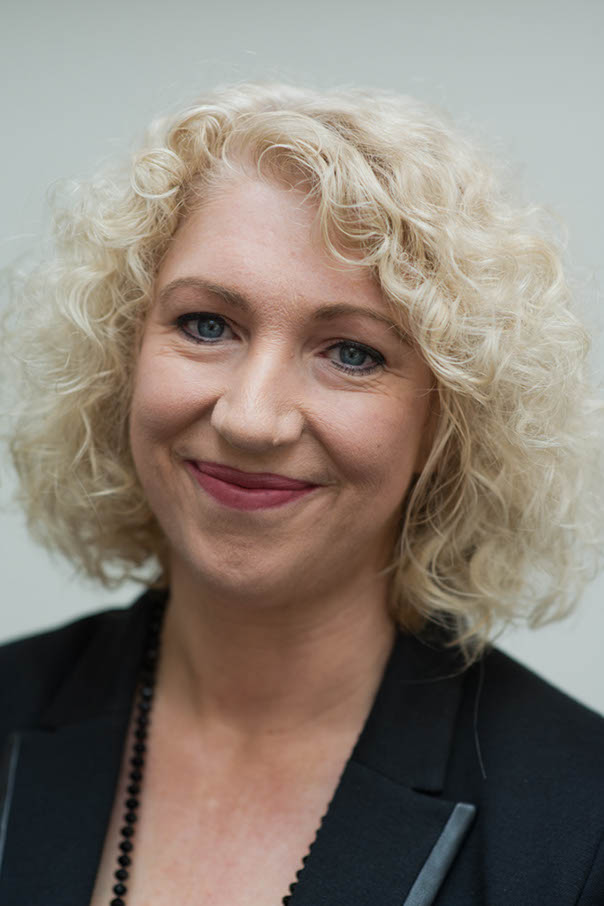 Anne Morrison - Deputy Chair of BAFTA
Anne Morrison is the Deputy Chair of BAFTA, and was its chair from 2014 - 2016, the second woman to chair the Academy in its history. Until 2014 she was Director of the BBC Academy, the BBC's centre for training, which she launched in 2009. Its portfolio includes journalism, production, leadership and technology training as well as new talent schemes for graduate trainees and apprentices. Anne's other roles include Gorvernor of UAL, Board Member of London and Partners, Trustee of Charleston Trust and a freelance Executive Producer.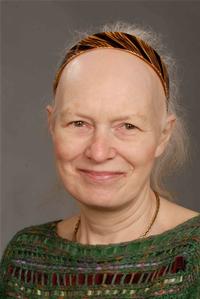 Cllr Pamela Fleming - Strategic Cabinet Member for Business, Community and Environment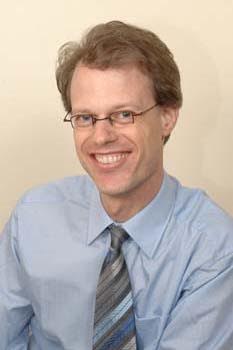 Dr Sebastian Renz - Founder of +richmond practice
Local Petersham founders Johanna and Sebastian Renz, developed the Richmond Practice from the vision Sebastian had to start a "Gruppenpraxis" or what is also called a Polyclinic. At +richmond practice the aim is to ensure that attending a doctors' appointment is hassle free.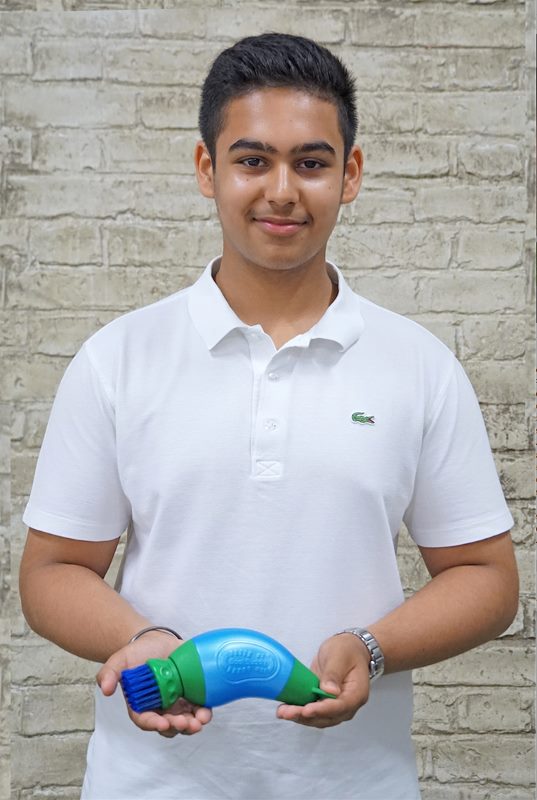 Arminder Dhillon - Boot Buddy - Dragon's Den Success Story
Arminder created Boot Buddy aged 11 as an easy way to clean his football boots after getting fed up of being told off by his mother for bringing mud in to the house. Seeking investment and guidance to help take his business to the next level, Arminder and his family braved the Dragons Den and secured backing from not just one but three dragons. 
~ SEMINARS AND FACILITATORS† ~
Surviving your First Year. The highs and lows of being your own boss
Facilitated by Mark Lilleyman, TechDivision

Mark Lilleyman's company is called TechDivision, a local IT Support Company based in St Margaret's.  Mark and his team have been providing IT support for small businesses since 2004 and as such knows quite a bit about surviving those first years in business. Prior to starting his own business, Mark worked in the city at Reuters.  A local resident, Mark is married with two young children and lives in Teddington.
~ ~ ~ ~ ~ ~ ~ 
Growing your Business. Where will your new business come from?
Facilitated by Patricia Bacon, Patricia Bacon Consulting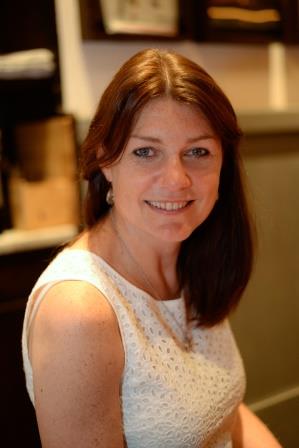 Patricia is an internationally experienced Board and Executive Director with over 25 years' experience working at a commercial and strategic business level. Patricia Bacon Consulting was established to 'effect business growth' for companies that want to scale. She coaches company owners to ensure they are working 'on' the business rather than 'in' it and develop their growth strategy – where the Sales Engine is at its heart. Prior to starting her own business Patricia's career included senior roles at The Instant Group where she was integral in running and building the business internationally and securing PE investment. Previous roles included The Henley Centre (part of WPP), The McWilliams Partnership, Swiss Bank Corporation and Nissan Europe in Amsterdam.
~ ~ ~ ~ ~ ~ ~ 
Developing your Strategy. Where are you going and how are you going to get there?
Facilitated by Norman Jackson, JFP Strategic Planning

Norman's Big company experience was with Ernst& Young, Scottish & Newcastle and seven years abroad with Mobil Oil. For the last thirty years, he has been Richmond based working with SMEs as an Adviser, Mentor, Non-Executive Director and Corporate Financier advising over 1,000 businesses in the process. He is currently a Partner in JFP Strategic Planning, a Director of Sunningdale Corporate Finance Limited, a Director of the rugby club, London Scottish and facilitates Group Mentoring sessions for the Chamber
~ ~ ~ ~ ~ ~ ~ 
Social Media for Business. Targeting your customers when they're online
Facilitated by Manoj Nanda, Richmond Business School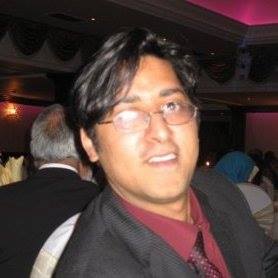 Manoj is a Project Manager and IT/Digital Marketing Trainer based in the Richmond Business School. Manoj's industry experience includes Business Development, Partnership management and the management and delivery of Technical Training for Web, Media and Digital Marketing businesses. Manoj has directly delivered skills training to freelancers, local start ups and SMEs on topics such as SEO, Social Media, Digital Marketing, E-Commerce, Web Design and Development.
~ ~ ~ ~ ~ ~ ~ 
~ ASK THE PROFESSIONALS ~
'How can I raise additional finance?' 'What are my online legal responsibilities?' 'HR regulations -ask those burning questions'

Whatever your questions, our panel of especially selected business experts will be on hand to answer your questions.
To ensure your question is answered, please submit a question when booking. 
THE PANEL
Sophie Wright. Founder of WrightCFO

 Answering questions on the alternative ways to raise finance for your business

Richard Mullett. Director and Solicitor at The Legal Partners Ltd

Answering questions on the legal perspective of HR

 

 

Paul Theaker. Regional Director of Santander - London

Answering questions on finance from a commercial banking perspective

 

 

Greg Vincent. Senior associate solicitor - Corporate and Commercial, Morrisons Solicitors' LLP

Answering questions on law from a legal perspective

 

Lacy Curtis-Ward. CEO of The Lensbury

Answering questions on general business management

 

Derek Johnston, Co-Founder and Strategy Partner of Family and Friends 

Answering Questions on branding
~ ~ ~ ~ ~ ~ ~
~ PROGRAMME ~
12:50         Registration*
13:00         Light buffet lunch reception in the Queen Charlotte Theatre**
13:35         Richmond Chamber of Commerce CEO welcome & thanks
13:40         Keynote addresses by Sarah Olney - Richmond Park MP
13:50         Cllr Pam Fleming - Strategic Cabinet Member for Business, Community and Environment
13:55         Deputy Chair of BAFTA, Anne Morrison, interviews successful local entrepreneurs:-
Arminder and Gurminder Dhillon of Boot Buddy - Dragon's Den Success Story.

Sebastian and Johanna Renz of +richmond practice
14:15         Relax with fellow delegates prior to heading to classes 
14:30         Seminars commence in the Richmond Business School
16:30         'Ask the Professionals' - Panel chaired by John Stapleton Leading UK journalist and TV Presenter.
17:30        Closing address by Sir Vince Cable - Former MP and SoS for Business
17:45        Event closes - Please join us for sundown drinks at No1 Duke Street
* Registration desk will be in the The Link, Parkshot Building, Richmond Adult Community College. 
** The No1 Duke Street event is included in ticket price
*** The RACC cafe will be available for attendees to purchase further refreshments.
~ ~ ~ ~ ~ ~ ~
† When booking please indicate on the order form which Business Seminars you would like to attend. 
14:30 - 15:15   Surviving your First Year OR Growing your Business
---
15:30 - 16:15   Develop your Strategy OR Social Media for Business
---
~ About our Sponsors ~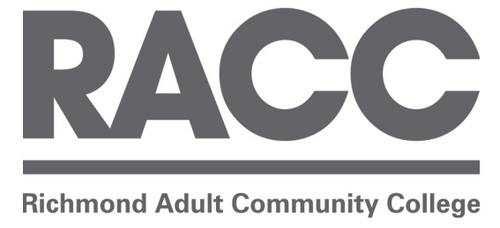 RACC is proud of its rooms and facilities, and is delighted to hire these to the public. Located two minutes from Richmond Station with beautiful buildings (two prizes at the 2015 Brick Awards), an on-site café and rooms for every occasion (meeting/conference, performance/rehearsal, art, therapies), RACC is a great option for your next meeting or event.
Michael Pittams 020 8843 7957 / 07983 326007
michael.pittams@racc.ac.uk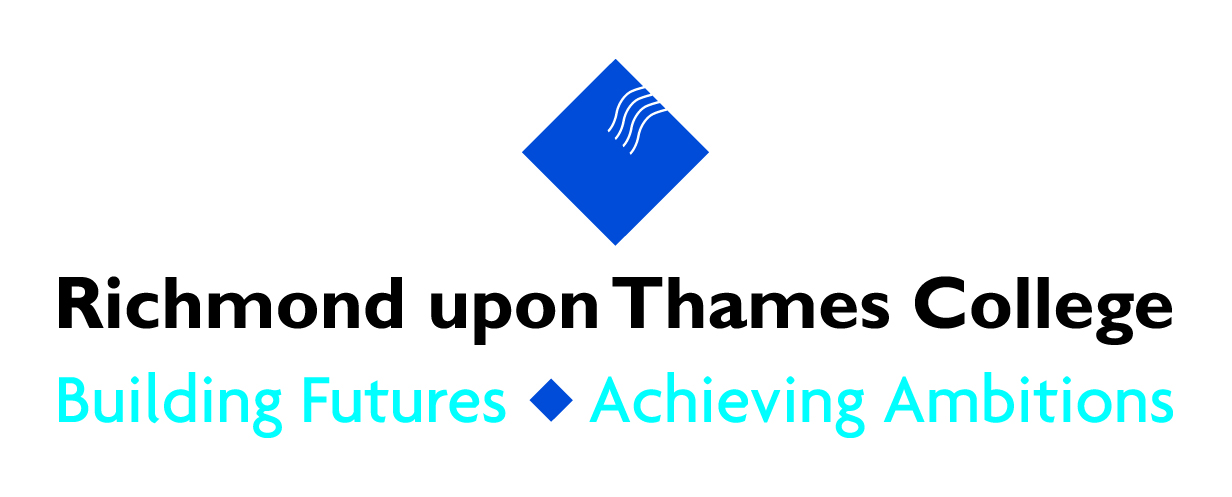 Richmond upon Thames College (RuTC) is one of London's top performing colleges of Further and Higher Education providing education and training to 16-18 year olds and adults across Richmond, the wider London area and Surrey. The college offers a wide range of academic and technical vocational qualifications including A levels, BTECs, HE courses and a number of professional qualifications. The college also offers an extensive apprenticeship programme which benefits both young people and employers. RuTC is currently involved in an exciting redevelopment project of its existing site and by 2018 will become a major technical and professional hub for west London with a reputation for academic excellence.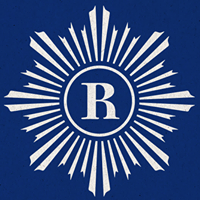 Located in the heart of Richmond, the venue offers panoramic views of the River Thames from its outdoor dining area and terrace. The venue also boasts a private events space, perfect for corporate events and personal celebrations.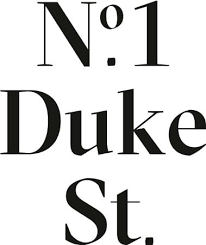 We are an independent neighbourhood bar and restaurant with a contemporary interior providing the perfect back drop for relaxed eating and drinking. Be it day or night, coffee or nightcap, come and visit us, plonk yourself in a chair and lose yourself for a few hours.

Twickenham Experience Ltd. A Chamber Headline Sponsor 
 http://www.twickenhamexperience.com/

Cancellation Policy: We have a 48-hour cancellation policy. Event booking cancellations received with 48 hours prior notice are refundable. Cancellations received with less than 48 hours notice are non-refundable. Exceptions apply as follows: Events such as Black Tie or Special Evening Functions require a 30 day cancellation notice. Cancellations received with less than 30 days notice are non-refundable. Exceptions are flagged on the Eventbrite Invitation Page.
Do you have questions about Richmond Entrepreneurs Conference 2017 - Special guests, Sarah Olney, Richmond Park MP, Sir Vince Cable, Former SoS for Business, John Stapleton, Leading Journalist and TV Presenter and Anne Morrison, Deputy Chair of BAFTA?
Contact Richmond Borough Chamber of Commerce
When & Where

Richmond Adult Community College (Parkshot)
Parkshot
TW9 2RE Richmond
United Kingdom


Thursday, 23 February 2017 from 13:00 to 17:30 (GMT)
Add to my calendar
Organiser
Richmond Borough Chamber of Commerce
Richmond Chamber of Commerce is a vibrant and well established network of businessess, business people and organisations committed to enhancing business and prosperity within the Borough of Richmond upon Thames.
The Chamber markets, represents and supports business and CSR.
Come and join us and not only make a difference, but benefit from free mentoring, advertising opportunities to more than 5,000 businesses, great events, seminars, training, access to Richmond Twickenham Times Talking Business pages and to teams/forums of Chamber members, who offer free  professional and discounted assistance.
The Chamber's members span from non profits to retired and other local business people to one person start-ups seeking guidance to national and internatonal companies and public organisations  establishing local links as part of their corporate social responsibility; including businesses and organisations such as NPL, Kew Gardens, the RFU, HSBC, Nat West, PayPal, eBay, Reed, TWE, Santander, Serco, St Georges and more...
Richmond Entrepreneurs Conference 2017 - Special guests, Sarah Olney, Richmond Park MP, Sir Vince Cable, Former SoS for Business, John Stapleton, Leading Journalist and TV Presenter and Anne Morrison, Deputy Chair of BAFTA