'To walk, with like minded souls' Soulwalk. A community walk in nature. Come walk on your own, or with family & friends
About this Event
What is it?
What is Soulwalk: We are to walking, what Parkrun is to runners. But a little more gentler to the body.
'To walk, with like minded souls.'
Soulwalk. To connect with others. With nature. For you to bring the dog, the kids, just yourself. Whatever age, whatever ability. We welcome all.
Our principles:
- Everyone is welcome
- Be kind and compassionate to others
- Be you
- Always held in a safe accessible location for others to join you for approx. 3kms
It's as simple as that. Pack for all weather, and join us from 10am for 3kms (or more). You can walk at whatever pace you want to. We'll simply start you off, and you can meander or stride out. Talk to friends. Not talk. However you're feeling. It's okay with us.
Soulwalk Richmond Park:
Join us at 10am at Pembroke Lodge, as we walk gently for 3kms (ish). We meet between the two hawthorn bushs, by the bench, opposite the Pembroke Lodge Car Park.
Please wear appropriate footwear. We'll be considerate of Social Distancing.
We'll walk for an hour or so. And for those who want to stay for coffee, then we often hang around afterwards.
Carmen and Andrew, will be standing next to the entrance of Pembroke Lodge. Please make yourself known to us.
Background:
In November 2019, Founder Carmen Rendell, launched Soulwalk, to orignally support her quest to walk the British Isles coastline over a number of stages. With friends. With communities. With you. As you can imagine, the storms, and then a global pandemic halted the plan. For now, she will be walking in Richmond Park, and in other places around the UK on more organised Soulwalks.
Why? - To raise awareness of walking in nature for your physical and mental health, she will walk, meeting people to talk to them and will create Soulwalks around the UK throughout 2021.
Soulwalk is just one of the things we do here at Soulhub, the home of goodness. Carmen is a walking therapist. She started Soulwalks with a London series, hosted in London Parks, Bristol and was touched by those that came and made them happen.
If you want to pledge to support Carmen, you can by giving to the Soulwalker Pledge. It'll fund local people who are less fortunate to have 'walk and talk' sessions with Carmen, as well as support Soulwalks and Soultalks throughout the UK in 2020 and beyond. In schools, businesses, with individuals, families and communities.
Create your own:
If you want to create your own Soulwalk, then just email Carmen. You can find more details here. She can join you for yours, or you can host your own for the local community.
Carmen & Andrew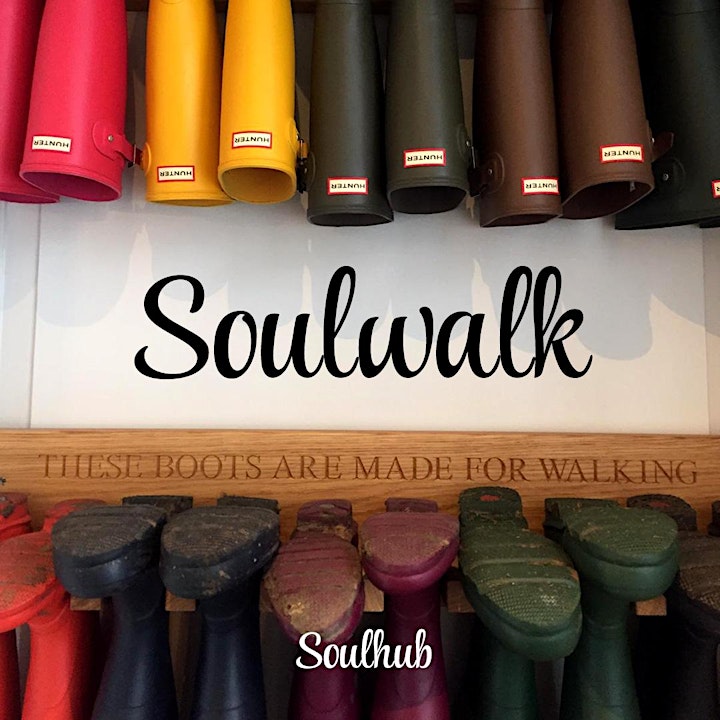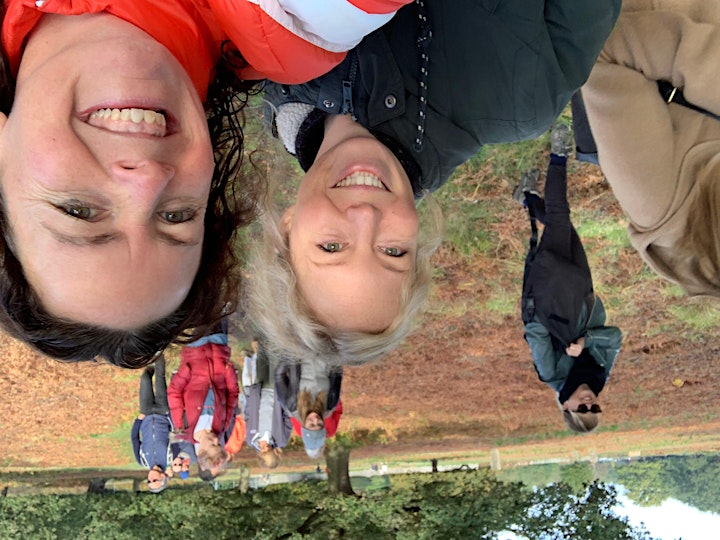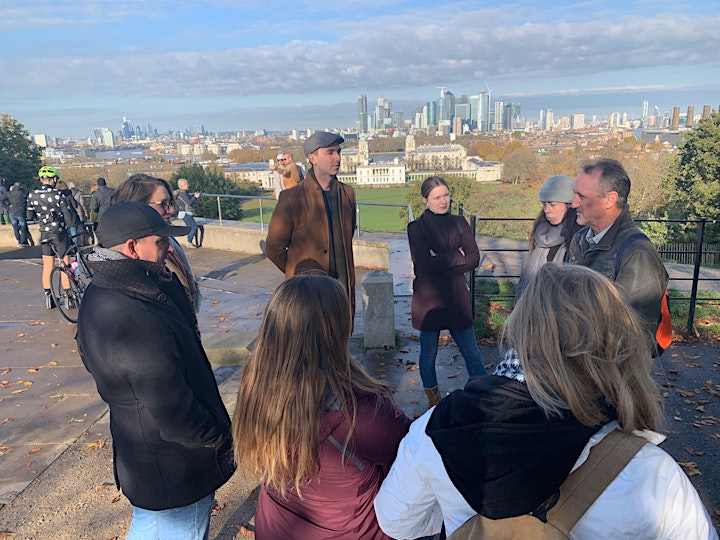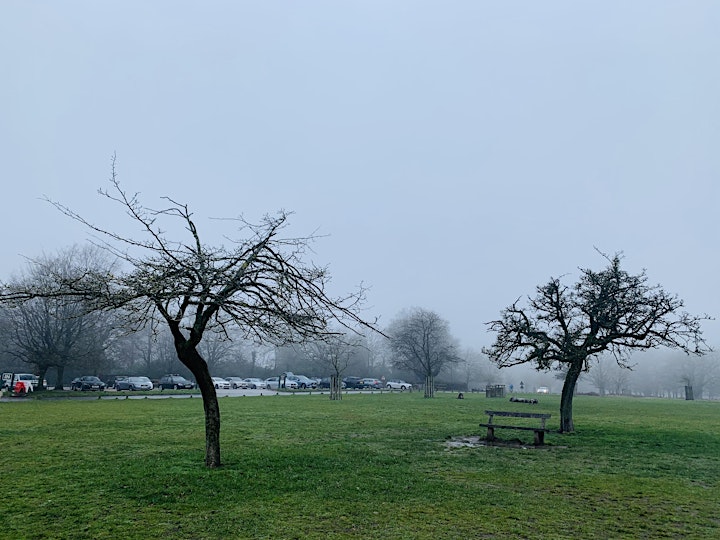 Above are some images from other Soulwalks around the UK, as well as the original video shot before COVID, to promote the British Isles Soulwalk Carmen set out to lead, in December 2019. It still gives the flavour and vibe of the walks.
The photo of the trees, are the meeting point at Richmond Park. The bench between two hawthorns.