Description
FREE TALK
After the South African army suffered devastating losses during the First World War, a dedicated military hospital was established in London to treat the wounded.
Conceived at the outbreak of war by a committee of prominent South Africans living in London, the hospital was finally built in 1916 on a 12-acre site in Richmond Park provided by King George V.
As part of the Know Your Place heritage festival, The National Archives are teaming up with Richmond Local Studies for a one-off talk that gives an insight into the lives of the South African soldiers and the medical staff who treated them.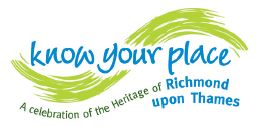 We run an exciting range of events and exhibitions on a wide variety of topics. For more details, visit nationalarchives.gov.uk/whatson.
For more information on our First World War 100 programme, please visit: nationalarchives.gov.uk/first-world-war.