Richmond Summer Ball - Awards, Pitch-side Reception, Dinner and Dancing
Sales Have Ended
Ticket sales have ended
Dear Richmond Summer Ball Guest, Congratulations! You now really do have the hottest Ball ticket* in town, so you can celebrate in style with fellow businesses at the Richmond Ball Friday, 2nd July 2021 at the RFU Twickenham Stadium East Stand Lock 4. We promise you a fabulous Richmond Business Awards Gala Black Tie Summer Ball with pitch side reception, fine dining with 2 bars, Awards ceremony, dancing and networking. The evening includes a sparking reception, 3 course dinner with half a bottle of wine per person, a magician and the Awards Ceremony presented by BAFTA's Anne Morrison and our MPs, followed by dancing to a live band and a cash bar. All this against the backdrop of a cool party vibe, so you really can bring the whole team, family and friends knowing they will have a great evening. We advise our guests to take taxis, but for all those not drinking parking is available in the north car park accessed via the main gate on Rugby Road, TW1 1DZ. All Richmond Ball guests access the Lock 4 East Stand via Gate D and take the elevator to the 4th floor and we will be there to welcome you in style. Enjoy the evening! Warm wishes, Chamber of Commerce Team Richmond upon Thames _____________________________________ Marketing, representing and supporting over 5,000 businesses and CSR and promoting business to over 40m readers annually Enter Sponsor and Book the  Richmond Business Awards 2020:  https://www.richmondbusinessawards.com/ Richmond Chamber of Commerce - T 020 8940 7712 Book events and join: https://www.richmondchamberofcommerce.co.uk/upcoming-events/ https://twitter.com/chamberrichmond https://www.linkedin.com/in/anne-newton-b1010216 https://www.facebook.com/therichmondchamberofcommerce  https://www.youtube.com/channel/UCy9WbtwAUwLPpKYNuWhhOYw https://www.instagram.com/richmond_chamber/ You have received this email because you agreed to be contacted by email by the Richmond Chamber of Commerce. If you no longer wish to receive emails from the Richmond Chamber of Commerce please let us know by writing to us at First Floor, 1-3 Richmond Rd, Twickenham, TW1 3AB or emailing us at email@richmondchamberofcommerce.co.uk . If you email us, we may keep your message, email address and contact information to respond to your request. *Please note the terms and conditions as stated on purchase - all Richmond Ball tickets non refundable up to 30 days prior to the event
Sales Have Ended
Ticket sales have ended
Dear Richmond Summer Ball Guest, Congratulations! You now really do have the hottest Ball ticket* in town, so you can celebrate in style with fellow businesses at the Richmond Ball Friday, 2nd July 2021 at the RFU Twickenham Stadium East Stand Lock 4. We promise you a fabulous Richmond Business Awards Gala Black Tie Summer Ball with pitch side reception, fine dining with 2 bars, Awards ceremony, dancing and networking. The evening includes a sparking reception, 3 course dinner with half a bottle of wine per person, a magician and the Awards Ceremony presented by BAFTA's Anne Morrison and our MPs, followed by dancing to a live band and a cash bar. All this against the backdrop of a cool party vibe, so you really can bring the whole team, family and friends knowing they will have a great evening. We advise our guests to take taxis, but for all those not drinking parking is available in the north car park accessed via the main gate on Rugby Road, TW1 1DZ. All Richmond Ball guests access the Lock 4 East Stand via Gate D and take the elevator to the 4th floor and we will be there to welcome you in style. Enjoy the evening! Warm wishes, Chamber of Commerce Team Richmond upon Thames _____________________________________ Marketing, representing and supporting over 5,000 businesses and CSR and promoting business to over 40m readers annually Enter Sponsor and Book the  Richmond Business Awards 2020:  https://www.richmondbusinessawards.com/ Richmond Chamber of Commerce - T 020 8940 7712 Book events and join: https://www.richmondchamberofcommerce.co.uk/upcoming-events/ https://twitter.com/chamberrichmond https://www.linkedin.com/in/anne-newton-b1010216 https://www.facebook.com/therichmondchamberofcommerce  https://www.youtube.com/channel/UCy9WbtwAUwLPpKYNuWhhOYw https://www.instagram.com/richmond_chamber/ You have received this email because you agreed to be contacted by email by the Richmond Chamber of Commerce. If you no longer wish to receive emails from the Richmond Chamber of Commerce please let us know by writing to us at First Floor, 1-3 Richmond Rd, Twickenham, TW1 3AB or emailing us at email@richmondchamberofcommerce.co.uk . If you email us, we may keep your message, email address and contact information to respond to your request. *Please note the terms and conditions as stated on purchase - all Richmond Ball tickets non refundable up to 30 days prior to the event
Richmond Summer Awards Ball at Twickenham Stadium with Awards, pitch-side drinks, fine dining in chic The Lock, dancing, networking...
About this event
 Richmond Summer Ball at Twickenham Stadium
Headline Sponsor - London Square
Business Awards, Pitch-side Reception, Fine dining and Dancing
Friday 24th September 2021 - 17:45 to 00:30 in the stylish Twickenham Stadium's Lock4  East Stand - arrive via the Lion Gate to The Spirit of Rugby through the West Stadium and the Players' Tunnel to the iconic rugby pitch.
The business black tie event of the year includes a bubbles reception by the iconic England rugby pitch, a cash bar in The Lock East Stand, 3 course fine dining with half a bottle of wine with 2 cash bars, dancing to a live band and Awards ceremony with UK news broadcaster John Stapleton, MP Sarah Olney, MP Munira Wilson, Deputy Mayor and sponsors who present the Richmond Business Awards to the 2020 winners and then plenty of enjoyable, relaxed summer networking. Don't forget to enter multiple 2021categories during these winter months, vote for your favourite businesses or charities, sponsor Awards and of course book the Richmond Spring Black Tie Pitchside BBQ in May 2021 - lots to look forward to - meanwhile enjoy the evening!  https://richmondbusinessawards.com/ 
Enter multiple 2021 Award  categories with the touch of a button, nominate your favourite businesses, or vote for your favourite business/charity - you may just win!  http://richmondbusinessawards.com/ 
~ AGENDA ~
17:45 - Arrive to bubbles reception by the pitch and then to cash bar* at The Lock East Stand 4
19:15 - Seated to dine in The East Stand Lock 4 
19:25 - Opening remarks with Chamber CEO Anne Newton
19:30 - 3 course fine dining dinner served, wine* & 2 cash bars
21:00 - Richmond Business Awards Ceremony presented by TV's John Stapleton with MPs and Richmond Chamber of Commerce
21:45 - Music and dancing with live band and 2 cash bars
00:00 - Bar closes 00:30 - Carriages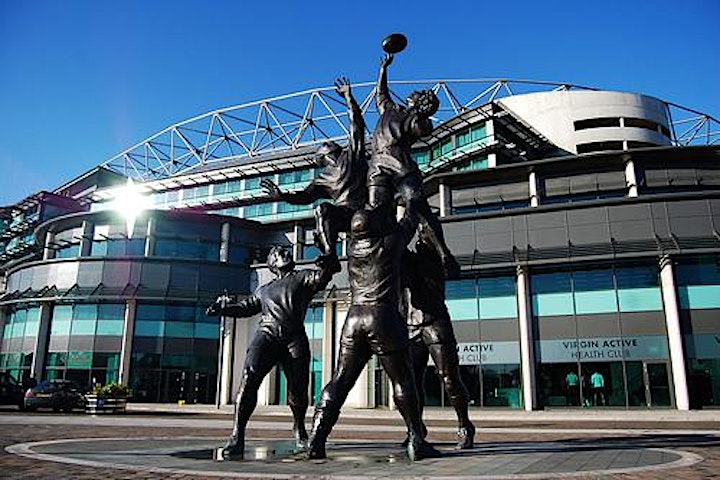 Organiser of Richmond Summer Ball - Awards, Pitch-side Reception, Dinner and Dancing
Richmond Chamber of Commerce is a vibrant and well established network of businesses, professionals and organisations committed to enhancing business and prosperity within the Borough of Richmond upon Thames. Join at https://www.richmondchamberofcommerce.co.uk/join-the-richmond-chamber-of-commerce/. The Chamber facilitates, lobbies, mentors, markets, represents and supports business and CSR. Join, make a difference and benefit from free mentoring, advertising opportunities to more than 40m digital and print views London-wide, enjoyable regular professional events of all sizes including breakfasts, evenings, coffee mornings, Richmond Awards Balls, seminars, training and the Chamber writes a business page seen by more than half a million people weekly across many media titles in London. Enter Richmond Business Awards at https://www.richmondbusinessawards.com/ and book the Ball to celebrate business.