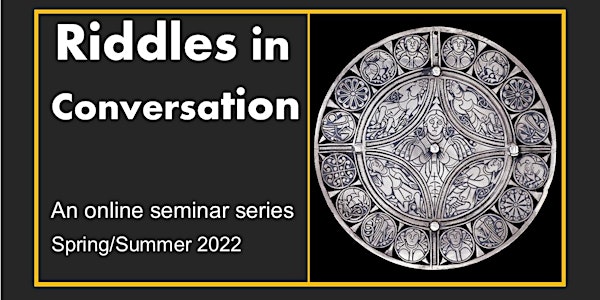 Riddles in Conversation 4: Woodcraft and Wordcraft
Sharif Adams on Woodturning and Early Medieval Riddles
About this event
The Exeter Book riddles are often enlisted to illustrate what we think we know about early medieval culture, but the truth is that they are better at asking questions than giving answers. In this seminar series, therefore, we put the Exeter Book riddles in conversation with different kinds of knowing. Exploring in turn poetic translation, visual art, ornithology, and woodcraft, these four conversations will bring new insights to our understanding of early medieval culture.
The final of four seminars in the 2022 Riddles in Conversation seminar series will be given by Sharif Adams, Pole Lathe Bowl Turner. He specialises in ancient woodturning techniques, some of which date from the Iron Age.  He uses a traditional foot-powered pole lathe to turn wooden bowls, pots, cups, flasks, and boxes, and for more than ten years he has been helping to keep this traditional craft alive by offering regular classes in all aspects of pole lathe turning.  For this seminar he will be speaking about the history of the pole lathe, his own journey with the craft, and how it has now been reclassified by the Heritage Crafts Association from 'critically endangered' to 'currently viable'.  He will use his extensive experience to reflect on Exeter Book riddles that may disguise the processes of this once familiar craft.
The seminar will be hosted on Zoom. A link will be sent to all participants 3 hours before the seminar. If you miss the link, please contact the organisers by email. The series is organised by Megan Cavell (University of Birmingham) and Jennifer Neville (Royal Holloway, University of London) as part of the AHRC-funded Group Identity and the Early Medieval Riddle Tradition project. For more details, please contact Megan Cavell (m.c.cavell@bham.ac.uk) or Jennifer Neville (j.neville@rhul.ac.uk).