Ride to Heathen Brewery - A London (=C=L=A=R=I=O=N<) Cycle Club Ride
About this event
A Day Trip to Visit Heathen Breweries New Taproom in Haywards Heath - A London (=C=L=A=R=I=O=N<) Club Ride
This is a 35+ mile ride starting at Servewell Cafe at 09:00 for coffee leaving promptly at 09:30 am and finishing at Haywards Heath. The aim is to arrive in Haywards Heath no later than at 2pm.
The plan is to stop for a light lunch somewhere about half way and to get the train back afterwards.
Please note this ride is for London Clarion Cycle Club members only and their guests.
Online registration mandatory, limited number of entries.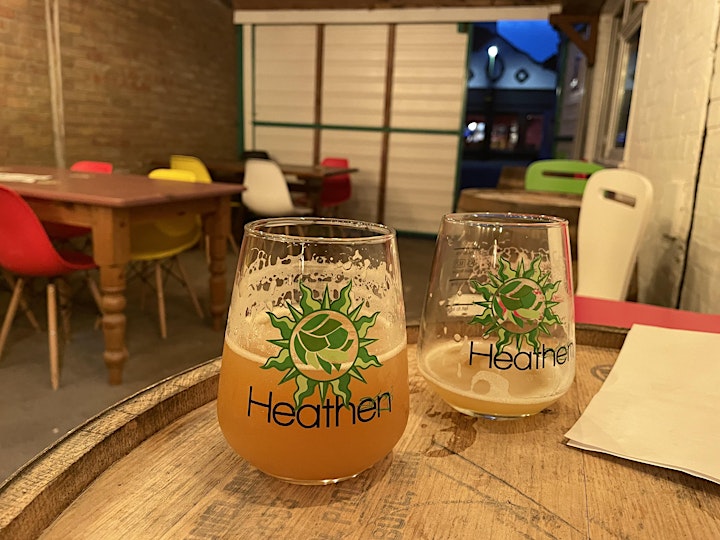 Ride Details
The ride will start from ServeWell Cafe in Bermondsey.
The latest rules on Covid-19 must be followed at all times. British Cycling Covid-19 Guideance
All riders will need to be self sufficient in dealing with any punctures, mechanical breakdowns etc
All riders will be riding at their own risk
Please bring enough layers to keep you warm, a face covering, hand gel, lights, a waterproof and snacks to help keep you going, cash for coffee and a spare inner tube just in case!
We will run a WhatsApp group during the weekend of the ride.
The route will be emailed to those you have registered just before the weekend of the ride.
About London Clarion Cycle Club
Check out our website London Clarion Cycle Club website  
To become a member of London Clarion CC Join London Clarion Cycle Club
Organiser of Ride to Heathen Brewery - A London (=C=L=A=R=I=O=N<) Cycle Club Ride
London Clarion Cycle Club was founded in 1895 by readers of the Clarion socialist newspaper. This makes us one of the oldest Cycling Clubs in London. We are a mixed ability Cycling Club with over 200 members from all across London. We organise rides throughout the year which vary in distance from 15 to 100+ miles.
Due to Covid-19 restrictions our rides are designed for London Clarion Cycle Club members and their guests. If a ride is oversubscribed priority will be given to paid up London Clarion Cycle Club Members. For details of how to join London Clarion Cycle Club please visit our website. Our £15 membership includes 3rd party liability insurance.