RESCHEDULED DATE - Experience the unmistakable energy and atmosphere of Riff Shop's shows live at Kelly's Village this summer.
About this event
Lush! Presents
RIFFSHOP - Ireland's Hottest New Live act
at Kelly's Village, Friday 23rd of July 2021
Doors 6pm/Tickets £15 per person +BF (Group Bookings Only)
Due to Govt restrictions being extended this coming Fridays party with Riffshop has been re scheduled to Friday 23rd July.
All tickets remain valid, you don't need to do anything.
As a wee bonus we have added Col Hamilton & Alfie Gold(lush! Classics set) as support 😎
If the new date doesn't suit refunds are available via Eventbrite.
What started as a spontaneous jam in one of Dublin's most popular clubs, Riff Shop have grown to become one of the biggest acts in Ireland. The two year journey emerging from Dublin's nightclub scene, to selling out gigs around the country, has created a band with a unique fresh sound.
Following up from a double header at Electric Picnic Festival, and two single releases in 2019, the guys are pushing on with new music, and an impressive line up of live shows.
The unmistakable energy and atmosphere of Riff Shop's shows has taken them from strength to strength, with 2021 set to be an exciting year for the band. Do not miss their North Coast debut at Kellys Village.
Tickets on sale now from Eventbrite
. TICKETS ON SALE TO THE PUBLIC SUNDAY 9th MAY at 6pm
• Tickets are sold to groups/social bubbles of 6 (Tables) and 10 (Cabanas) only, in line with government rules at time of event. Should guidelines suggest otherwise we will act within 7 days of the event where possible.
• The venue is an outdoor venue but fully covered from any rain etc. Please dress appropriately as you would for any outdoor event in NI.
• NOT EVERY SEAT IN THE CABANAS HAVE A FULL STAGE VIEW. If you prefer a constant stage view, please consider a table instead of a Cabana. Some cabanas have a restricted view when seated, but the entrance gives a fully open view. Stage visuals are streamed to TV screens inside the cabanas also.
• Attendees must adhere to the current COVID restrictions that are in place at the time of the event. This could mean activities such as dancing and singing/shouting could be prohibited (mad, but we must follow the guidance), so please be aware.
This is all in place to keep our customers, staff and performers as safe as possible. Failure to comply could result in removal from the event. Please be patient as this is new to us all.
• Should the event not take place due to restrictions/adverse weather or any other event, all buyers will be refunded in full. Refunds will not be given for non attendance or unavailability.
• Due to the nature of our outdoor venue, should winds exceed 50 mph, we will be forced to cancel/postpone the event to ensure the safety of our customers and staff.
• These events will be fully risk assessed at least 48 hours prior to opening times.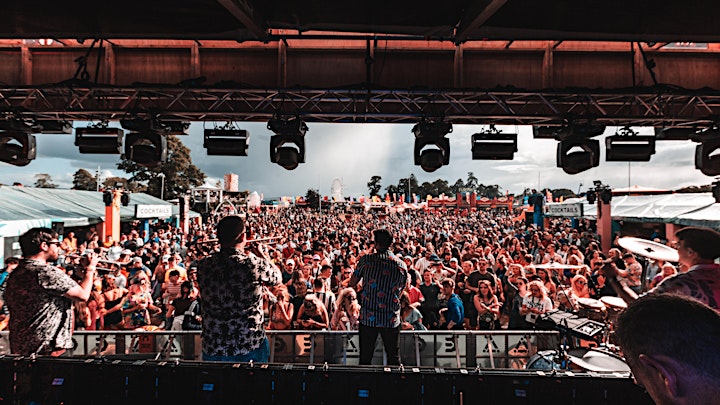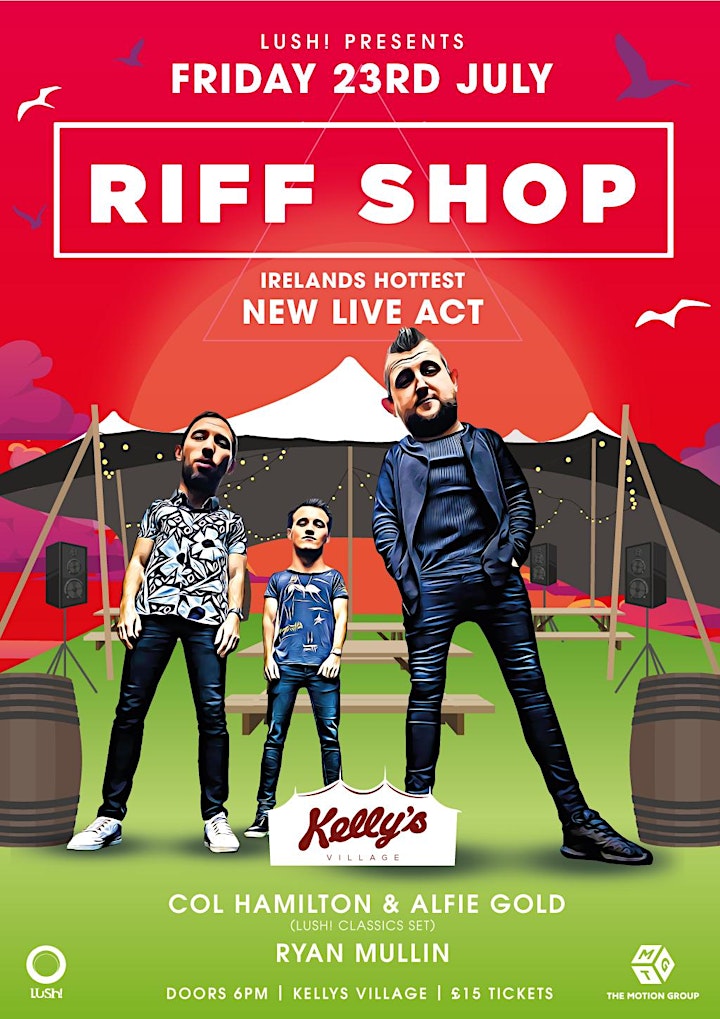 Organiser of RiffShop - Ireland's hottest new live act at Kellys Village, Portrush