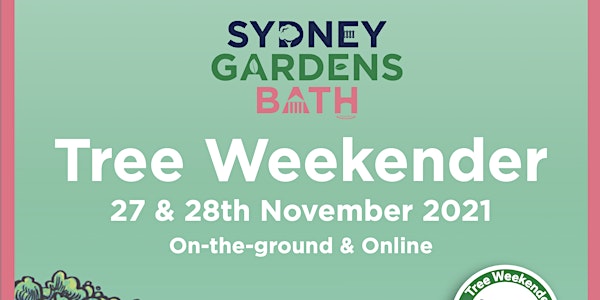 Right Tree, Right Place - ask an expert about tree planting and tree care
Bring your tree-related questions to this open surgery and put them to our panel of experts.
About this event
Whether you are a private tree or woodland owner, community volunteer or an arboricultural professional, this session offers you the opportunity to ask questions on a wide variety of topics relating to tree planting, tree care in gardens, parks, streets and woodland.
Chaired by Paul Wood aka @thestreettree
Our panel includes Mark Cassidy, Bath and North East Somerset Tree Officer, Lewis Morrison, Head of Major Tree Planting Projects, and Pam Smith, Senior National Consultant Garden and Parklands for the National Trust.
Mark Cassidy is a professional arboriculturalist with 30 years experience.He started as an apprentice and worked in many facets of the grounds maint industry, he chose to specialise in Arboriculture and worked leading and supervising tree surgery in the city of Bath which is culturally enriched by many very high status trees. Mark moved into the management of the councils tree stock and developed tree planting programmes in order to create arboreal succession (of an aging tree stock) and particularly create advocacy for trees through planting with children. Mark moved on to manage the Parks Dept temporarily but missed the daily contact with the subject matter - he moved back to leading on the councils Tree and Woodland Delivery Plan a year ago. The need to plant the right trees in the right places is more important than ever before.
Lewis Morrison is Head of Major Tree Planting Programmes – The Tree Council holds a B.Sc (Hons) Forestry & Woodland Management / HND Forestry & Woodland Management. A trained forester, Lewis has worked with trees, countryside and the wider environment for 32 years, with management experience in Forestry Commission, Woodland Trust, inner city local authority, Energy Saving Trust, Defra and as a private contractor on the tools. Lewis also managed public sector arboriculture contracts as an area manager for Glendale Managed Services. Lewis has a passion for connecting people with trees, our most generous of guardians, and regularly contributes to BBC local radio on trees and environmental issues.
Pam Smith is a horticulturist and botanical heritage explorer seeking out urban stories and the botanical garden that starts from all our doorsteps. Pam is the Senior National Consultant for Gardens and Parklands for the National Trust working with historic gardens and parklands on conservation, interpretation and maintenance. She lives in Birmingham, a place of significant botanical heritage.