Description
Disruption … interrupts, interferes and disturbs. It provides the difference imperative to make real change happen. For London Tech Week we have partnered with Paddington Works to bring you a day of thought-provoking speakers and panellists that disrupt mind-sets. Entrepreneurs, who make people sit up, listen, think and react. Accompanied with a showcase of disruptive and innovative products and services that demonstrate how 'tech' is used to create a dynamic shift change in human behaviours.
---
*Hot off the press!*

Jeremy Gilley
Jeremy is the Founder of Peace One Day will be closing our event - Rip-It-Up@Paddington Works! Peace One Day are celebrating their 20th Anniversary on September 21st this year, and he has a lot to share with us.
Jeremy will talk to us about Peace One Day's journey and the role Tech plays in supporting a more peaceful future for all of us. Jeremy and Peace One Day are busy taking the Peace Day message forward into the cyber world. Jeremy will give his closing speech at 4pm after all our Disruptors have shared their backstories and updated us, as to where they are now.
---
Rip it Up, Start Again is a platform that showcases disruptors and innovators, sharing inspiring experiences & advice - championing passionate businesses that break the mould. We are a community of creative entrepreneurs, innovators and disruptors who make it our mission to find new ways of fulfilling the ever-changing market needs through technology. Since launching the events in Spring 2016, Rip it Up. Start Again has supported businesses from across diverse industries, including banking, social activism and consumer insights. 'Rip It Up@Paddington Works' consists of panels of creative disruptors and tech leaders from Finance, Commercial Purpose and Health & Wellbeing. The event will be kicked off with our keynote speaker:

Charley Woodward, VMware
Charley Woodward, VMware Director Renewals responsible for EMEA has been providing technology that has lead the way in transforming entire industries. They work to solve customers' toughest challenges through disruptive technologies that will accelerate the next wave of innovation. During her 13 years at VMware Charley has been part of building alternative disruptive eco-systems that have driven the company's growth from $370m to last years $10Bn+. https://www.linkedin.com/in/charley-woodward-5083a01/ Followed by a serious line up of our exciting panellists and disrupters, our speakers for the day are; Nancy Roberts, Umbrella; Max Rofagha, Finimize; Derek Rego, Credit Enable; Douglas Orr, Novastone; Georgia Stewart, Tumelo; Gibbs Registe-Charles, CapRatio; Elin Ng, Salve; Molvia Maddox, Melting Icecubes; Nina Skorytchenko, Avenna; Daryl Fernandes, Avenna; Giles Rhys-Jones, What3Words; Jamie Crummie, Too Good To Go; StJohn Deakins, CitizenMe; Devika Wood, Vita; Catharine Davies, Monticle and Alistair Shepherd, Saberr.

Giles Rhys-Jones, What3Words
Giles is the CMO of a 100+ person tech startup trying to change the world for the better by addressing it all with just 3 words. Giles created the vision, positioning, identity and go to marketing strategy for the company. He has taken what3words from a quirky idea to a globally recognised brand used by organisations, individuals and governments in over 170 countries.

Tom Morley, Instant Teamwork
Tom Morley was the original drummer and a founder member of Scritti Politti, the 80s band who were pioneers of DIY music before appearing successfully on the dance scene. He's also recorded with David Bowie and Madness. Unlike other bands Scritti Politti used to make half their songs up on stage so Tom is used to taking risks in public. One time, when there was a power-cut on stage in Berlin, Tom just kept playing a pounding beat and set up a vocal call-and-response chant with the audience. In that moment the seed for Instant Teamwork, the international arts-based team building company he set up in 1999 was sown. New York, Moscow, Joburg, Istanbul, Paris and now Paddington are just a few of the places that Tom continues to bring people together in his humorously disruptive style. http://www.tommorley.com

Catharine Davies, Monticle
Catherine Davies is the Managing Partner of Monticle. She provides strategic advice to clients on competition, regulation, and public policy. Her clients include NHS organisations, Independent Sector healthcare providers and health tech companies. Before founding Monticle, Catherine led the patient choice and competition team at NHS Improvement and Monitor. During this time she worked closely with the Department of Health and the Prime Minister's health team. Earlier in her career Catherine was at the Competition Commission where she advised on merger and market investigations across a range of sectors. Prior to that she worked for a magic circle law firm. Catherine is a trustee of the charity, National Voices as well as Reform, the leading Westminster think tank for public service reform. She also runs a coaching business.

Jamie Crummie, Too Good To Go
Jamie Crummie trained as a lawyer before pursuing his mission of fighting food waste. He is the Co-Founder of Too Good To Go, the world's largest marketplace for surplus food. The free app connects food outlets and retailers with surplus food to local consumers who get delicious food while also doing their bit for the planet. Too Good To Go is now active in 10 countries (and counting) with over 9 million Waste Warriors who have rescued over 13 million meals collectively from over 20,000 businesses.

StJohn Deakins, CitizenMe
StJohn Deakins, the founder of CitizenMe, has a grand mission for the 21st century digital age: empowerment of the online individual. CitizenMe is a guide on what can be discovered from your data and how you can make use of or monetise it. This is an organic disruptive process will continue to grow as the empowered modern individual finally has the tools to harness their data online.

Molvia Maddox, Melting Icecubes
Molvia Maddox has worked in the Change/Projects and Programmes space for 29 years, the last 20 of those freelance. But when one of her children was diagnosed with a degenerative genetic illness, she found herself questioning the value of where she was directing her energy. Watching her child battle to do what most people do without thinking — simply getting on with life — and struggle, often unnecessarily, contributed to her growing urge to help solve the problem. The daily challenges that people face in terms of negotiating Health and Social Care, the way that they organize as a society, the isolation that people experience, Molvia believes that all of these things can be addressed if people think about them holistically. So, using her project delivery knowledge and mixing it up with the gritty day-to-day life experience of living with impairment she has created Melting Icecubes, a platform to facilitate real collaboration within the world of diversity and inclusion in the context of health, wellness and disability.

Alistair Shepherd, Saberr
Alistair is the Founder of Saberr where he's involved in both commercial and product operations. Saberr's mission is to help managers, teams and organisations perform at the top of their game. Before founding Saberr Alistair was an aerospace engineer looking at complex systems. He now applies his systems thinking to human systems in the world of work - with a particular focus on teams. He believes that the hardest problems of today are not only more easily solved by teams but actually require teams. Alistair is a Kauffmann Scholar, a visiting lecturer at the Universities of Bristol, Southampton and Turin and has an MEng in Aerospace Engineering.
---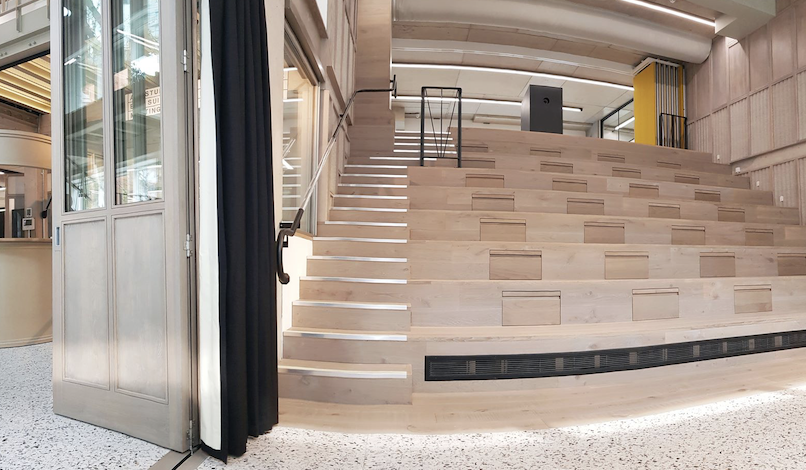 Rip It Up@Paddington Works starts at 11am until 4pm on Thursday 13th June 2019. Tickets going fast. Register today for a guaranteed place. http://bit.ly/RipItUpPaddingtonWorks https://ripitup.co www.paddingtonworks.com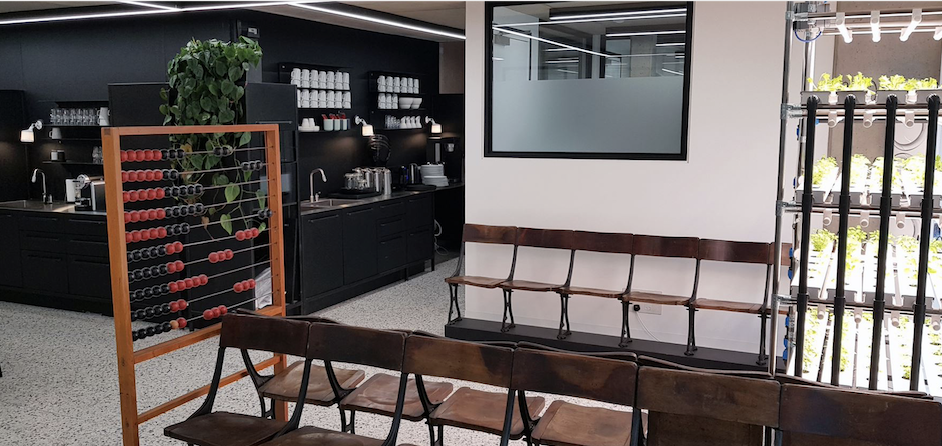 Please note, by registering as an attendee to this event you are also giving consent to be filmed and footage to be owned and distributed for future use by Paddington Works, Rip It UP, Start Again and any Partners.