Sales Have Ended
Registrations are closed
Thank you for registering for our event. We hope you have enjoyed reading about the round table discussions that are taking place. These sub-themed events are running simultaneously. In the event that you have booked more than one ticket / chosen more than one option we ask that you please amend your booking so that you only have one ticket booked. We look forward to meeting you there! MA Innovation Management 2020 Graduates
Sales Have Ended
Registrations are closed
Thank you for registering for our event. We hope you have enjoyed reading about the round table discussions that are taking place. These sub-themed events are running simultaneously. In the event that you have booked more than one ticket / chosen more than one option we ask that you please amend your booking so that you only have one ticket booked. We look forward to meeting you there! MA Innovation Management 2020 Graduates
Join us at the MA Innovation Management 2020 online forum to explore the theme of Ripples
About this event
The graduating researchers of MA Innovation Management at Central Saint Martins have explored the theme of Ripples. In nature ripples are a series of small waves on a surface; and in the innovation management context, we see them as the journey of ideas, knowledge, movements and actions which continuously shape our practises and our whole being, while we shape and move these ripples in return.
Ripples: Navigating liquid times with imagination and care takes place on Thursday 30 July at 12.45 PM (BST).
Over the last two years we have developed research in areas spanning social sciences, business studies and creative practice. Working with the theme of Ripples we've gathered the research topics we have explored under four subthemes; and we invite you to join the discussion through an online forum made up of a series of roundtables. At the event you will have the chance to meet us, the graduating researchers, as well as a range of key industry figures who have inspired us on our journey so far…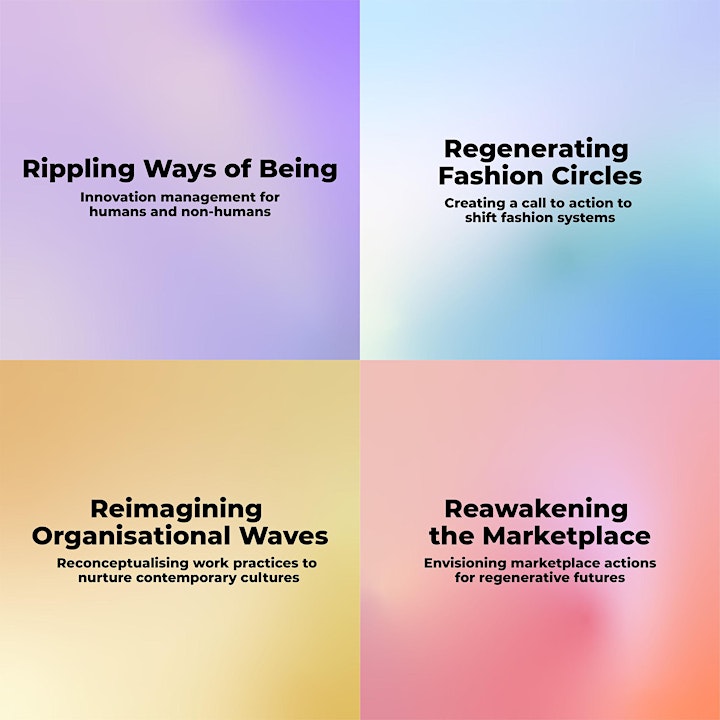 We invite you to read more about each of the subthemes below, and choose one* immersive roundtable experience to join when you register for our main event.
*Please only choose one, as the discussions will be running simultaneously.

Rippling Ways of Being – Innovation management for humans and nonhumans
The subtheme Rippling Ways of Being brings together researchers who ask questions that tackle innovation management with an ontological, philosophical, sociological and anthropological eye. It explores emergence in innovation management for humans and nonhumans – connecting the dots in larger networks of social systems that are inherent in any innovation. By diverging from current methods and processes into practices that are embodied, mindsets shift from strategies to cultures. The researchers in this group have explored topics from immersive technology, to the regeneration of social networks, the performance of design, persistent mindset strategies, and visions of sustainable transition. All these topics meet in tackling complex questions towards future eco-systems where humans and nonhumans can thrive.
Join the Rippling Ways of Being graduating researchers in conversation with: Rakhi Rajani, innovation and psychology expert & chief digital officer at Genomics England; Anna Murray, co-founder of creative agency Patternity; Adah Parris, futurist, cultural strategist, keynote speaker & board advisor; and Amy Foster-Taylor, co-founder of research & consulting lab And Beyond.

Regenerating Fashion Circles – Creating a call to action to shift fashion systems
The subtheme Regenerating Fashion Circles explores a range of ideas, principles and fundamental innovations for the next decades. The researchers in this group explore models, concepts and forms in order to bring about new waves within fashion through circular models; and address climate issues and the role fashion has to play in our everyday lives. Regenerating Fashion Circles looks into consumer behaviour and critically examines trends in order to embrace new ways of shopping and consider how art, AI and innovation management practices are applied within the fashion sector.
Join the Regenerating Fashion Circles graduating researchers in conversation with: Richard James MacCowan, founder of Biomimicry Innovation Lab; Kathleen Rademan, director of innovation at Fashion for Good; Charles Ross, performance sportswear design & sustainability consultant; and Rachel Arthur, innovation consultant & co-founder of FashMash.

Reimagining Organisational Waves – Reconceptualising work practice to nurture contemporary cultures
The subtheme Reimagining Organisational Waves explores ways to improve and innovate organisational management processes and practises within companies and their respective workplaces. The researchers in this group explore areas such as cultivating meaningful innovation, transforming systems and embracing a culture of curiosity in order to create more care-based and ethical cultures; and improving organisation dynamics. Reimagining Organisational Waves looks into various ways of improving organisational culture, and draws insights from different areas of knowledge and culture.
Join the Reimagining Organisational Waves graduating researchers in conversation with: Nishita Dewan, systemic leadership consultant and founder of CollaboratEQ; Meredith Smith, managing innovation consultant at Fluxx & London leader for Women in Innovation; Katrin Unger, coach for sustainable innovation & CEO of RecycleUp! Ghana; and Robert Wolfe, leadership coach, storytelling trainer & innovation facilitator.

Reawakening the Marketplace – Envisioning marketplace actions for regenerative futures
The subtheme Reawakening the Marketplace reimagines consumerism for a regenerative planet. The researchers in this group focus on a range of topics, from how to create durable food systems, to exploring new radical packaging materials, innovating touch for ethical cosmetics, reimagining pensions for a post-pandemic world and designing new sustainable business models. This subtheme challenges the status quo within current market practices to reimagine the future in order to create a regenerative planet for us all to live in.
Join the Reawakening the Marketplace graduating researchers in conversation with: Andres Roberts, founder of the Bio-Leadership Project & co-founder of The Way of Nature; Abhijit Patil, documentary photographer & Permaculturalist; Emma Hislop, inaugural artist in residence at the Ellen MacArthur Foundation and Lea Gejer, founder at Flock and Ideia Circular - pioneering circular design in the Brazilian market.
____________________________________________________________________
Time: 12.45 PM (BST) Date: 30 July 2020
Location: Online* - Zoom registration details will be provided to attendees
Tickets: Please just register for one ticket, choosing which roundtable you would most like to attend
* Please note the event will be recorded for future audiences to enjoy
____________________________________________________________________
We hope you can join us at Ripples: Navigating liquid times with imagination and care and look forward to welcoming you on Thursday 30 July.
In the meantime, please connect with us via social media to meet our researchers, and join us as we make ripples together.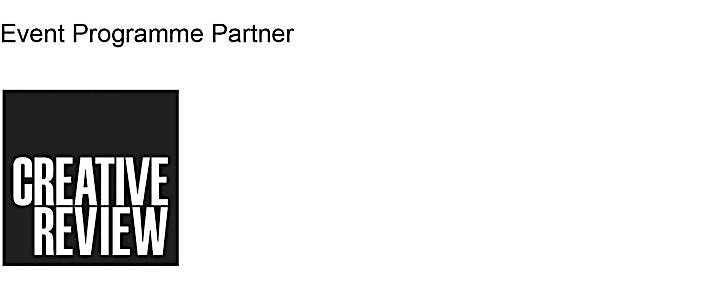 Organiser of Ripples: Navigating liquid times with imagination and care