About this Event
An afternoon to inspire all of our members, you will hear from some fantastic women who have made their mark in technology roles within the creative sector. This is an opportunity to listen to their stories and find out how they worked their way up to senior roles. You'll also hear about the challenges they faced, how they overcame them and what they have done to give back to the community of women working in tech roles. Not only that, we have a brilliant keynote speaker who will emphasise the importance of soft skills within the creative tech sector. We'll then round the event up by bringing all the speakers together for a panel discussion.
The event will be hosted by one of our very own mentees from the 2019 cohort, Tanya Rai.
Lunch will be provided upon arrival during registration and the day will end with networking drinks.
We'd like to thank our sponsors for enabling this event: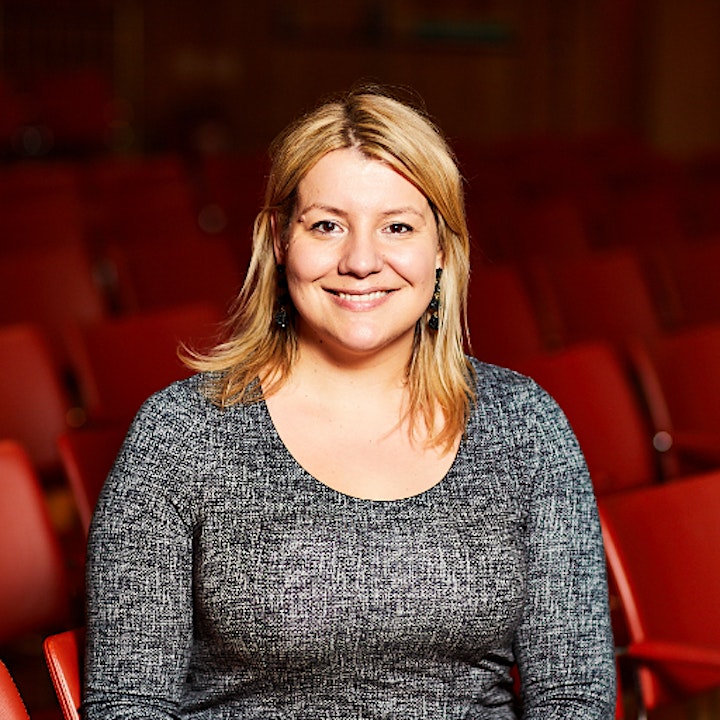 KEYNOTE SPEAKER
Natasha Sayce-Zelem, Head of Technology, Digital Service, Sky
Named as one of the Top 100 women working in Technology, Natasha is the Head of Technology at Sky across their extensive Digital Service estate.
Sky is one of The Times Top 50 employers for women, with an award winning 'Women in Leadership' programme and a number of external free initiatives to encourage more women to get into a Tech career. Natasha speaks and writes nationally to inspire more people to consider side-stepping into a Tech career, using existing transferable skills and reinforcing how important it is to focus on the creativity aspects of a Tech career, especially in encouraging more diversity into the sector.
Outside of Sky, Natasha is the founder of the national initiative 'Empowering Women with Tech' which aims to elevate, educate and empower women working in Digital, Science and Technology.
Over 1000 people have attended an EWWT event and they run a successful industry mentoring programme.
Natasha also founded the Leeds 'Ladies of Code' group and is on the Industrial Advisory Board for the University of Leeds School of Computing.
@unharmonic @empowerwithtech
KEYNOTE TITLE
Anything but FLUFFY – why human skills are crucial in Tech
We as an industry focus a lot on hiring for 'hard skills' i.e. the technical skills. Don't get me wrong, I totally understand why. We however neglect a keen focus on the soft skills which is an unfortunate label because these skills are anything but fluffy.
With the skills shortages that we face as an industry, we need to have more of an inclusivity pivot to the potential that candidates with great soft skills offer, whilst also looking at the benefits that a non-linear background brings to a team.
I'm also going to discuss my take on personal development. Rather than just focusing on objectives in work, I've gained a huge amount by creating things outside of work that take me well and truly out of my comfort zone and also hopefully do good too. Let me inspire you to do the same?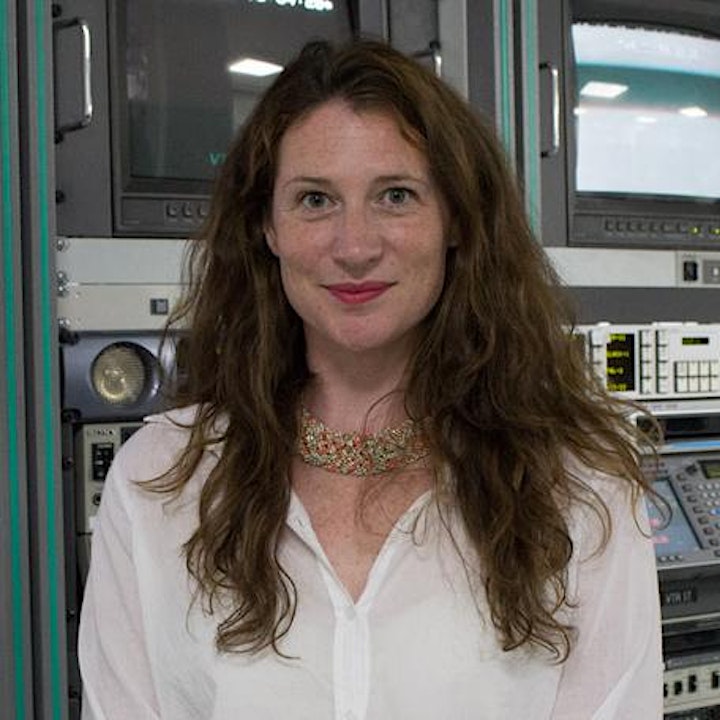 Bethan Wilkin, Head of Content Delivery, ITV
Bethan started her career at ITV as a Content Workflow Co-ordinator and Scheduler within Broadcast Operations. Most of her ITV career has been spent managing content for the broadcaster across several platforms including linear, online and pay and distribution.
In 2018 she became Content Delivery Manager, managing a busy operational team who restore, transfer and deliver content both within ITV and externally. The team support other broadcasters, production companies, post houses, public sector organisations, archive researchers and private collectors.
In October 2019 she wrote a candid article on LinkedIn with the title: Where are All the Women Working in Tech… The Mother of All Algorithms. This article was spurred on after Bethan had been on a recent recruitment drive (this one being the 5th round) where all the names she saw on CV's were male, of British origin and had a penchant for tech. It was an honest reflection on why she ended up in a tech role and what she hoped to see in the future in terms of improving gender diversity within the tech industry. She received 211 reactions to her article, over 1500 views and 40 comments. It not only resonated with a number of women, working in all sorts of sectors, but also inspired them to have confidence in themselves to go after roles that they would never have considered before.
Since being asked to speak at this conference, Bethan was promoted to Head of Content Delivery at ITV. She will share her challenges and experiences throughout her career to date, the reactions to her LinkedIn article and how she has found her recent transition to a senior leadership role.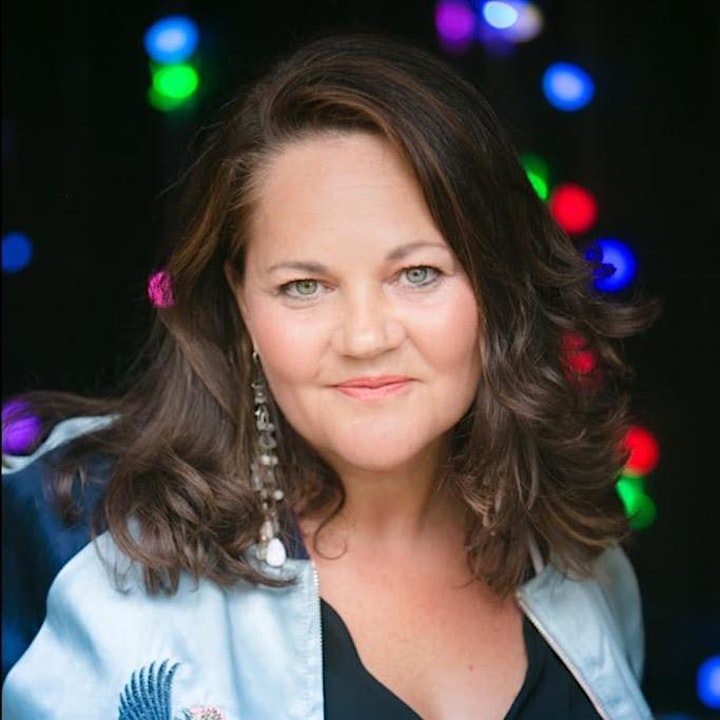 Sally Freeman, Founder DevelopHer, MD Addonova and Love Live Music UK, Digital Manager Silver Hayes Glastonbury (2013-2019)
Sally is one of the founders of DevelopHer UK, a not-for-profit organisation with a membership of 15,000 and a mission statement to elevate and support women in tech, digital and entrepreneurship. After a medical degree and becoming a mum, she wanted to change direction and decided to go to night school to study for a diploma in website design and E-commerce. She was especially interested in the music tech space and taught herself to code and how to use it on the MySpace platform, while recovering from a back injury and not being able to walk for 6 months. She set up DevelopHer after going to a music tech conference, being only one of two women in the room, she saw a need for the community and support for women in this space.
Sally is also Managing Director of Addonova, a digital strategy company which Love Live Music UK is a part and is on the 2019 SheSaid.So Alternative Power list for her contribution to the music industry.
A true veteran of the British music scene, Sally also worked at Glastonbury as the Digital Manager for Silver Hayes Dance Field between 2013 and 2019. She produced content for multiple social and global media channels for over 200 artists per year. Career highlights include managing social media and global digital communications for the first Grime Day at Glastonbury for Stormzy and working with emerging artists on the BBC Introducing Stage in Silver Hayes. Artists that she has worked with include Craig David, George Ezra, Lianne La Havas, Dua Lipa, Disclosure, Inner City and Lewis Capaldi.
Sally has spoken at Amsterdam Dance Event, Midem, BIMM Bristol and is a Tileyard Course Tutor on the Digital Masters course. She is a mental health ambassador for the Getahead charity and speaks on how to have a balanced life in the music industry without burning out.
With a perspective outside of broadcast, Sally will speak about how she manages working in all the different roles she has, her work with DevelopHer and what it means to her to be in a tech role within a creative industry.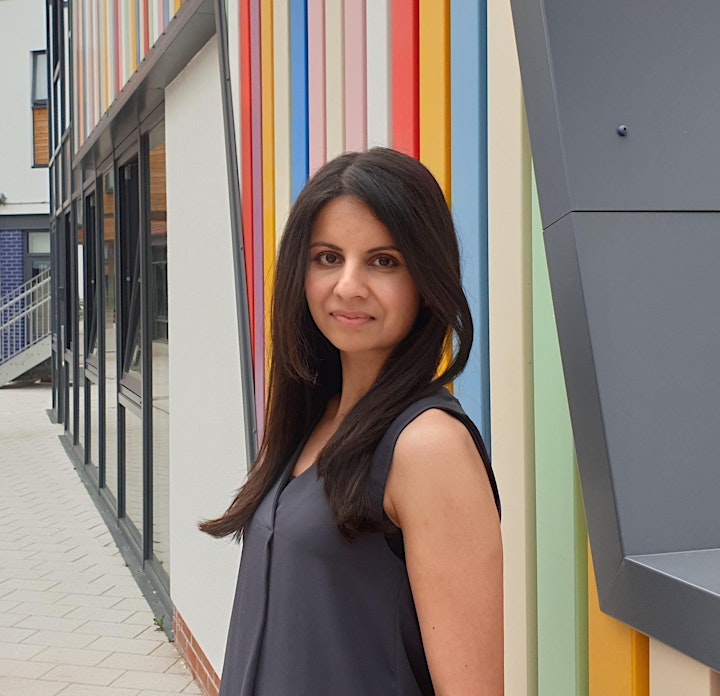 Tanya Rai , Key Account Manager, Sundog Media Toolkit and Rise 2019 mentee
Tanya joined Sundog Media Toolkit over a year ago as Project Management lead and within 6 months progressed to the role of Key Account Manager. She was also one of 23 lucky women who took part in the 2019 cohort of the Rise mentoring program.
Sundog is based in Bristol and they develop cutting edge software used by Hollywood studios, broadcasters, big name talent and up-and-coming film makers. Tanya's role is to manage the relationships with their key clients both in the UK and US, ensuring to add value to their experience of using the Sundog platform. She works with their specialist in-house developers to deliver client projects on time and on budget, understanding the technical scope and customer expectations of the product, as well as managing communication channels accordingly. She also works closely with the senior leadership team on business development activities and identifies opportunities of revenue growth with current and potential customers.
Tanya has had various freelance roles within the broadcast tech/ media/ arts sector with a short period leading a team of event co-ordinators in the health sector. As a freelancer, she led large scale teams, providing full project management services to deliver memorable events for clients including the BBC, Cheltenham Festivals, International Broadcasting Convention (IBC) and Coventry University.
Before freelancing, Tanya worked for the BBC on a full-time basis to deliver over 20 broadcast tech events per year with external partners including SMPTE, IET, WISE and WiE. Having returned to her passion for broadcast tech, Tanya is keen to champion those from ethnic minorities to take up a career in this sector.
A big thanks to our sponsors once again