Description
Join us for our Flagship event series in a not-to-be-missed chat about AI and the future of our workforce
We will take a looking at subjects such as automation and its potential effect on jobs, rise of the gig economy, how we prepare ourselves for the future (creators not consumers), how innovation and entrepreneurship will rise as we move into the 4th industrial revolution and how can we best support it (Corporations, Education, individuals, and government.
Speakers:
Professor Michael Mainelli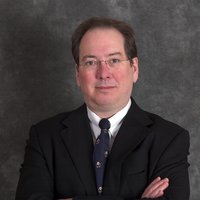 Director, Z/Yen Group Limited, PhD BA FCCA FCSI(Hon) FBCS CITP FIC CMC MEI
Professor Michael Mainelli FCCA Chartered FCSI(Hon) FBCS co-founded Z/Yen, the City of London's leading commercial think-tank and venture firm, in 1994 to promote societal advance through better finance and technology. Z/Yen boasts a core team of respected professionals as well as numerous associates, and is well-capitalised due to successful spin-outs and ventures. A qualified accountant, securities professional, computer specialist and management consultant, educated at Harvard University and Trinity College Dublin, Michael gained his PhD at London School of Economics where he was also a Visiting Professor. His PhD was on the application of risk/reward methodologies involving chaotic systems. Michael's career summary is a decade of technology research, followed by a decade in finance, then two decades at Z/Yen.

Michael's early scientific research in aerospace (rocket science) and computer graphics led to him starting Swiss companies in seismology, cartography and energy information. Michael spent seven years as a senior partner and board member of the leading accountancy firm, BDO Binder Hamlyn, directing global consulting projects. Michael served as a Director of Europe's largest R&D organisation (DERA) leading to two privatisations.
Other speakers TBA