Description
Rise Up is back!

Following the success of our inaugural event in Manchester earlier this year, we are very pleased to announce that Rise Up will be coming to London on Thurs 23rd November. Rise up aims to give women in tech a platform to tell their stories and to speak on a topic they are passionate about; the hope is that their voices will inspire more women to take up a career in technology and stride forward into leadership roles of their own.

The second event focusses on inspiring stories from 3 women in tech and digital with very different backgrounds; taking us through the importance of promoting tech and careers in digital to entry level girls to the valued difference female leaders are making to our male dominated industry. We would also like to provide you with an opportunity to share your own stories, meet new people and have fun!
Rise Up London are keen to promote female talent and provide opportunities to girls and women at all stages of career. Barclays will be hosting a recruitment stand on the night for attendees to find out more about the open roles available across digital design, product and technology as well as apprenticeship schemes and work experience.
Meet our speakers
---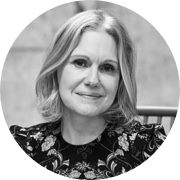 Debbie Edwards, FDisruptors
With a 25 year career in marketing and growth strategy Debbie has worked across public, private and charitable sectors, launching her most recent venture FDisruptors, as a tech entrepreneur. Named in 2016 as one of the winners of the 5050 Tech Challenge (launched by Martha Lane Fox to identify female tech founders of the future) FDisruptors is reinventing the way companies attract and advance diverse talent into their tech teams. With a focus on disruptive recruitment, intelligent careers insights and video micro learning she is creating a new narrative for young women around tech across every sector. Launching in 2017 FDisruptors is currently working with FTSE 100 companies and ambitious businesses in multiple sectors who are intentional in their aspirations to build strong diverse teams. She is continually inspired and grounded by her two opinionated teenage daughters!
Debbie's Mission: To create a world where the career choices and life aspirations of girls and women are equally matched to the opportunities available to them across every global sector starting with tech.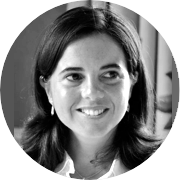 Ana Perales, Barclays
Ana is a Director in the Barclays Digital Strategic Transformation team; working with the Open Banking Taskforce, raising awareness on the opportunities that Artificial Intelligence opens up for the FinTech community. Ana has worked for Barclays since 2003, taking a year break to work with MoneySupermarket. Ana's responsibilities have included strategy development in UK and Spain, two countries close to her heart. Ana will be talking about Feeling Fear, using that to your advantage and then just getting up and getting on with it. She'll also cover how your differences are often what you are most valued for; which is why workplace diversity shouldn't just be an ethical choice but is absolutely a smart business choice too.
Ana's Mission: To provide everyone with the know-how and confidence to be digitally savvy and stay safe online; Ana champions this via her leadership of the 'Barclays Digital Wings' initiative.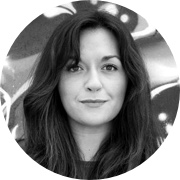 Cathy White, GeekGirl
Cathy will give us an overview of GeekGirl Meetup UK, why the group came to be and the work it has done to build a community of support for women in tech. We'll hear of how GeekGirl has helped women find new career paths and how the collaborative approach of the team is working with other networks in the City. GeekGirl Meetup is a network, for and by, women and girls interested in all things tech, design, and startups.
Cathy's Mission: To highlight female role models in the industry, create networks for knowledge exchange, mentoring and sharing ideas.
Agenda
---
17:30 - Registration
18:00 - Intro with Gemma Trebble and Hilda Jenkins
18:30 - Debbie Edwards
18:50 - Ana Perales
19:10 - Cathy White
19:30 - Speakers + audience discussion with Q&A
20:00 - DJ, drinks and networking
About Rise Up
---
Rise Up was created by two women Gemma Trebble & Gemma Daley, from the Barclays Digital Creative team who wanted to draw attention to the huge contribution that women are making to digital innovation and technology. As with many other industries, tech companies are dominated by male leaders where all too often, female voices can be lost or drowned out amongst the celebrated successes of their male colleagues. This event aims to give women in tech a platform to tell their stories and to speak on a topic they are passionate about; the hope is that their voices will inspire more women to take up a career in technology and stride forward into leadership roles of their own.
We had so much amazing feedback following our last event so wanted to build on the Inspiring Stories theme to invite you to hear from another group of funny, feisty, female speakers, all of whom have a lot to share.

We're really looking forward to meeting you, see you there!
The Rise Up Team