About this Event
DO YOU WANT?
To finish 2019 STRONG?? And become invincible IN 2020?!!
I'm going to let you into a little secret.....you don't need to wait until the 1st January!!
Join me and other like minded women to create a community and support each other to move forward and create the life you have always wanted!!
*****
THIS IS FOR YOU IF:
- Most days feel like a struggle
- You are consumed by negative thoughts and feelings
- You suffer from low mood and energy levels
- You feel like the days run you and you want to take back control of your time
- You want more from life, are ready to to take action and make positive changes in your life!!
*****
WHO AM I?
Hello, I'm Aimee Browne (The Mindful Assistant)
I gained over a decade of expertise working as an PA/Executive Assistant with senior leaders, Directors and C-Suite executives at some of the UK's largest companies such as Next and The Works Stores
Now a multi-passionate Executive Coach & Assistant I help high achieving corporate professionals & entrepreneurs master life and business systems so they can optimise their time & energy - & create Harmonious Success!
*****
WHAT WILL BE YOUR TOP 5 TAKE AWAYS FROM THIS EVENT?
1. Rituals and strategies to de-clutter your mind from negative thoughts so you think clearer and be more productive EVERY DAY
2. Confidence and self-belief to go for that next promotion, to take the next step in your career, stand in your power and MORE
3. A power tool kit specifically to manage your energy levels and mood, enabling you to feel joy, and give more to your passion projects, your family and career
4. Powerful productivity systems to expand your time, meaning more no more long hours and personal boundaries.
5. You will leave the day with your own personal blueprint for 2020 which you can take home and implement, enabling you to get the most of you and your life!
*****
RE-FRAME the limiting beliefs that are making you play small
RESET and move from burnout to balance
RAISE your energy levels
RAMP UP your performance, productivity and success!
RISE UP and start living the life you deserve!!
******
BONUSES
Guest Speaker - Caroline Matthews @ The Luxe Collective - How to live a Confident and Unapologetic Life!
Luxury goodie bags
*****
EVENT DETAILS
To include two course buffet lunch, snacks, teas and coffees
Set in the Lake Lounge at the beautiful Resorts World, Birmingham
Easily accessible from train and motorway networks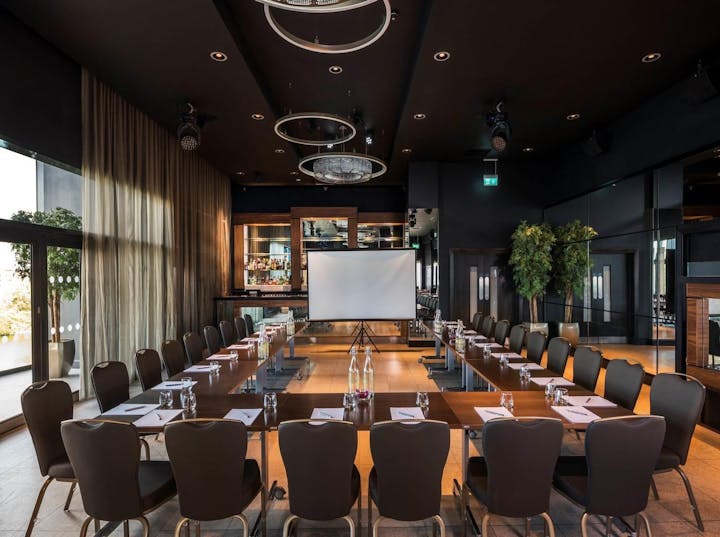 A snippet from my last event at Leicester City Football Club