Description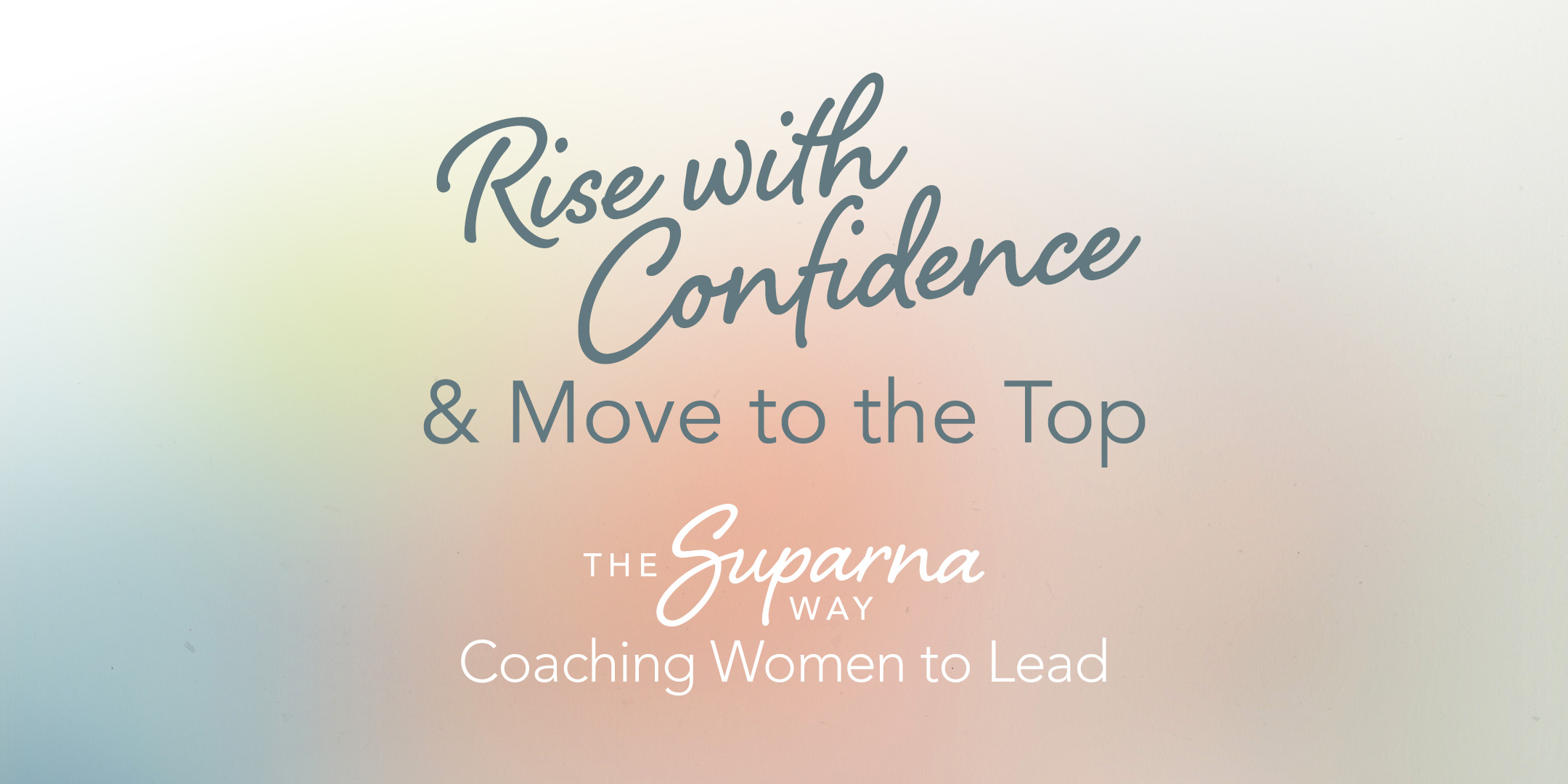 You're already successful in your career and are a busy woman who strives to be the best she can be.
You're invited to 'Rise with Confidence….& Move to the Top' Breakfast Event for successful women who want to take the next big step in their careers.
What you will get:
Come and be inspired: Learn the top 5 strategies you will need to rise to the top without being held by by self-imposed barriers, worrying what others think and the uncertainty that comes when your confidence is compromised.
You are invited to a morning of inspirational talks and an interactive workshop that will leave you feeling motivated, and give you a fire in your belly delivered by leading Executive Coach, Suparna and a very special guest, Dame Fiona Woolf.
This is a great opportunity to hear from an inspiring woman, a corporate lawyer at CMS Cameron McKenna who not only served as one of 2 female Lord Mayors of London in 800 years, but was also the first woman to make partner in one of the top 10 City law firms.
Walk away with the Top 5 Leadership Strategies to Rise with Confidence to the Top of your Careers, as recommended by Suparna's experience working with leaders in professional services and top FTSE 100 companies.
A delicious breakfast and refreshments will be served.
Proceeds will go towards educating a girl in rural India.
Event Details:
Date: Wednesday 19th October 2016
Time: 07.30 – 10.00
Venue: The Delaunay
Address: 55 Aldwych, London WC2B 4BB
Why attend this event?
Inspirational talk and an interactive workshop delivered by leading Career Progression Coach and Inspirational Speaker, Suparna and special guest Dame Fiona Woolf

An opportunity to share leadership and success insights, challenge thoughts and assumptions, as well as build meaningful relationships.

Great opportunity to network with people who, like you, share the same goals and want to move to the top


Delicious breakfast and refreshments.
Cost: Only £45 - proceeds to go towards educating a girl in rural India for a year through Pardada Pardadi Educational Foundation, your individual contributions specifically will help her stay in school for a month.
About Suparna:
I am a London based Executive Coach who has almost 20 years experience working in the corporate environment with women leaders.
"I have been constantly amazed at Suparna's ability to grasp the context of the situations I've described to her, she is really bright and intuitive and this enables her to really focus on helping you get to what's going on beneath the observed behaviours. I've gained a huge amount from our discussions, sometimes through well timed words of support and encouragement which is like having someone on your side when it gets tough, but more importantly through really working through some knotty challenges which I didn't recognise at the outset. In particular the open and secure environment which Suparna creates is great, I have felt that I've had an extra friend in my corner, who just pushes me that bit more when I need it."
(Leader, FTSE 10 FMCG company)
If you would like to learn more please go to www.suparnaway.com.
I look forward to seeing you on 19th October