Sales Have Ended
Registrations are closed
This webinar is now full and a waiting list in is place. Please email simdh@lsbu.ac.uk to be added to the mailing list, including the following information: • Are you a registered SimDH member? • First name • Last name • Email • Company If you are not a registered SimDH member, complete this form before emailing: https://www.simdh.com/apply
Sales Have Ended
Registrations are closed
This webinar is now full and a waiting list in is place. Please email simdh@lsbu.ac.uk to be added to the mailing list, including the following information: • Are you a registered SimDH member? • First name • Last name • Email • Company If you are not a registered SimDH member, complete this form before emailing: https://www.simdh.com/apply
This webinar will help six innovators understand the importance of risk assessments for digital health products and services.
About this Event
SimDH presents this intimate opportunity to learn from Digital Strategist, Lisa Murphy.
This session will cover:
Why you need to carry out risk assessments for your digital health innovation
How this fits into NHS Digital safety requirements and documentation
The three areas of risk assessment: Data, design and deployment
Roles and responsibilities within a product team for managing risk.
Benefits for your business:
Effective leaders are aware of the risks their businesses / products face. By acknowledging risks, you're able to then come up with an action plan for addressing them.
This knowledge will help you:
Build a more resilient business that's legally compliant
Develop products that are better suited to adoption within clinical environments
Create a trusted brand
Be ready for any safety-related questions during the procurement process.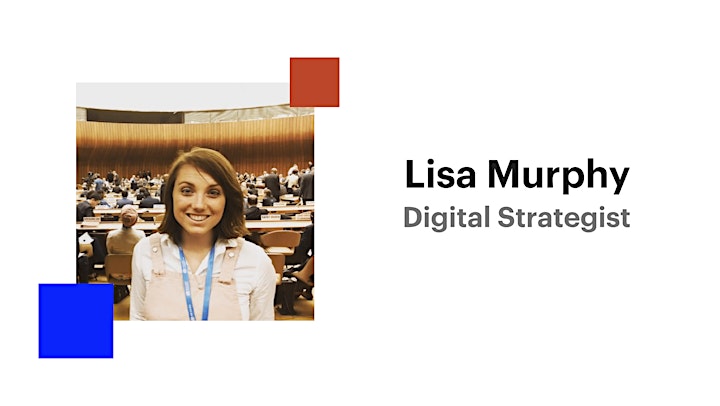 Lisa Murphy, Digital Strategist with a passion for health policy and technology.
Lisa's expertise is built on her previous roles as:
• Digital Strategist, Public Health England
• Trustee, MedAct
• Digital Health Alumni Fellow, Newspeak House
Lisa also has experience as a Junior Doctor in East London, and has previously worked with the World Health Organisation and the UK Faculty of Medical Leadership and Management.
She has been involved in advocacy around health inequalities for almost 10 years, primarily working with the Royal College of Paediatrics and Child Health as a youth representative – developing clinical guidelines and influencing policy related to equality in young people's health and care. As a medical student, Lisa worked within Students For Global Health, delivering diverse educational workshops and building a strong background in capacity building.
She currently is working on ensuring the use of technology in the NHS is ethical and effective, and has a keen interest in data driven healthcare.
Connect with Lisa on Twitter

About our events
Our events are free to attend for health tech startups who:
Have a business address or operational address in Greater London;
Have an annual turnover below £43 million and less than 250 employees;
Have not received more than €200,000 in State Aid in the past three years.
If you're ineligible for this event, we reserve the right to cancel your place.
Please note that relevant businesses who haven't completed 12 hours of events with the SimDH programme will be a priority for spaces at this session.
This event is funded through the SimDH programme, European Regional Development Funding and London South Bank University.