Event Information
Refund Policy
Contact the organizer to request a refund.
Eventbrite's fee is nonrefundable.
A One day Transformative Gathering for Men in Hitchin U.K. with Ian Lynch author of Rites of Man, and Panos Panagou of Life Leaders.
About this Event
Join us for a powerful day of personal exploration and empowerment to:
• Clarify and recalibrate your sense of direction in challenging times
• Discover the tools you need right now to take your life forwards for greater happiness and fulfilment
• Access and enhance your unique strengths and personal power
• Expand your comfort zone for new levels of love, peace, and success
• Gain from the power and support of a men's circle
• Open your heart and mind and commit to new possibilities
• Revitalise your sense of vigour, resilience, and purpose
The current covid-19 climate is creating challenges for many of us. This can include loss of a sense of self-worth, loss of direction, loss of earnings, pressure on our relationships, changing roles and identity, and new struggles to exert sovereignty over our lives.
This one-day intensive is designed to help you reground yourself, let go of any blocks and stuck energy, give you renewed vigour and confidence, a sense of proportion and resilience, and whatever is specific for your own situation and journey.
There will be a mix of sharing, inquiry and exercises designed to support and help you grow. We will work with aspects from Rites of Man, and you will receive a copy of this book and a set of accompanying cards on the day.
It is for a maximum of 18 men respecting safe social distance protocols. We will create a sacred and safe circle of brotherhood, one of respect, equality and the right to privacy. What is shared in the group stays in the group only.
The fee is £125 including refreshments and your copy of the book Rites of Man and card deck worth £25 on arrival, with an early-bird price of £95 if booked by 21st September. There will be a full refund if Government regulations on gatherings change to prevent the event happening.
Book now to secure your place and begin a new chapter in your life.
Ian Lynch is the published author of Rites of Man a book that gives men a focus for inquiry and guidance in 70 areas of their lives, e.g. fear, forgiveness, grief, love, letting go, resilience, transformation and vulnerability. He started his first men's circle in Milton Keynes U.K. in 2002 to hear from, and discuss, life's challenges from a male perspective. He has participated in men's circles and retreats in both the UK and the USA, and has featured 5 times as a BBC Breakfast TV Expert on Happiness, having spent 7 years working with Dr Robert Holden at The Happiness Project and Success Intelligence. He has delivered events, talks and training programs in both the corporate and public arenas in the UK, US and Ireland. He has also featured on Channel 5 news, local BBC Radio and Radio Five Live. He is currently working on his second book Man Size Happiness due for release in 2021. He is a qualified NLP and Happiness Master Coach and EFT Advanced Practitioner. His 1 to 1 coaching and therapeutic sessions for transformation and success are either online or face to face where possible. He is based in Hitchin U.K.
Panos Panagou is a Life Leadership Trainer and Coach, and the founder of Life Leaders, Training and Development. A modern Polymath Philosopher, he originally studied, Shipping Economics, Languages, and Art & Design. Later on he developed a keen interest in the Human Body-Mind and started a new circle of studies, including Sports Therapy, Nutrition, Applied Psychology, Solution Focused Psychotherapy, Coaching, and NLP. After working briefly in Mental Health, Panos moved into the field of Personal / Professional Training & Development, and this has been his Career/Life-Path for more than twenty years. Since then he had the honour and privilege of working with some amazing men and women, from a wide range of industries and backgrounds, and observing impressive changes in their performance. His personal life-transformations are the essence of his training and coaching work : His journey from being an unfit, shy, low-grades teenager, who was bullied at school for his severe stammering,.. to becoming an Endurance Athlete, Martial Arts Instructor, Special Forces NC Officer, Corporate Trainer, Writer, and an International Inspirational Speaker in four languages.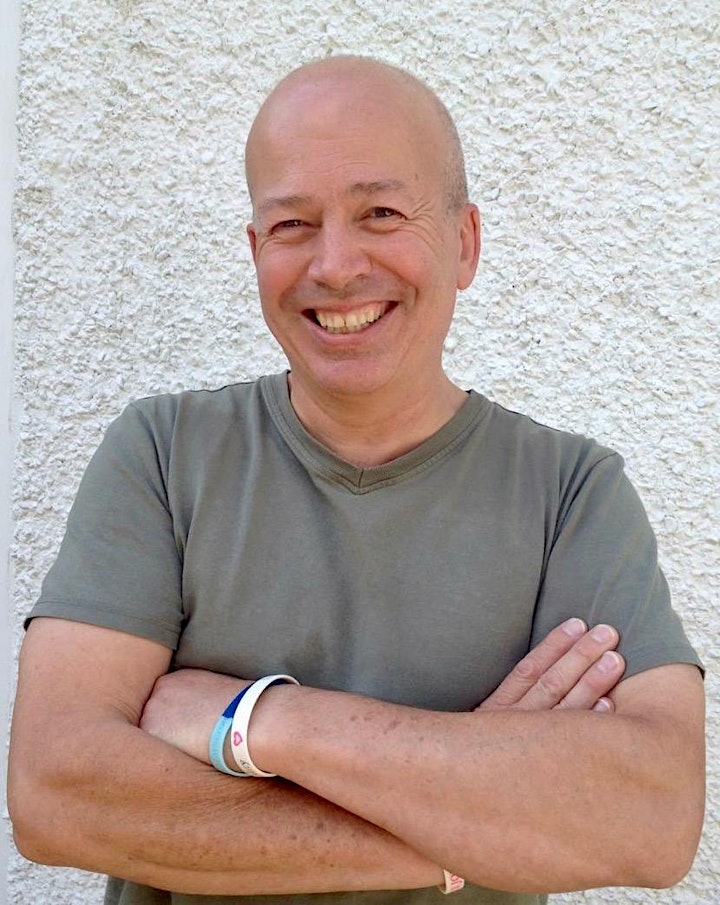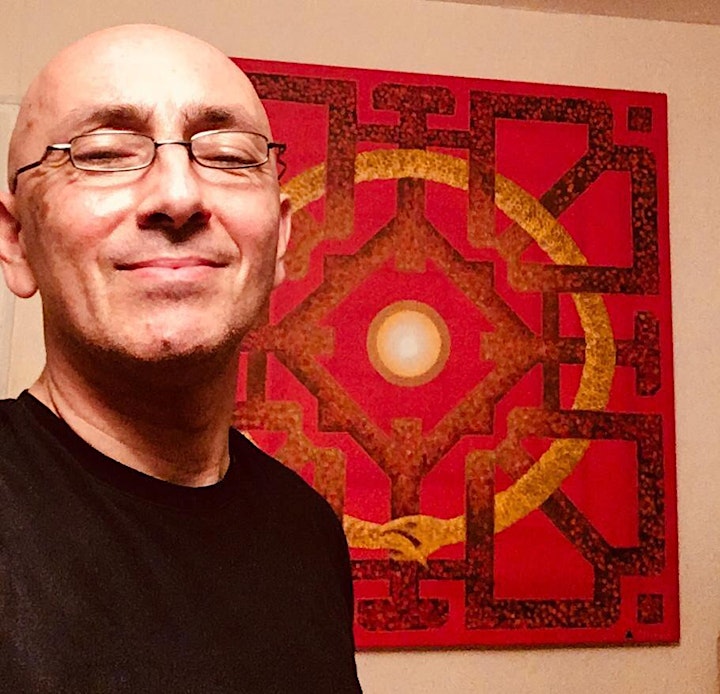 Date and Time
Refund Policy
Contact the organizer to request a refund.
Eventbrite's fee is nonrefundable.