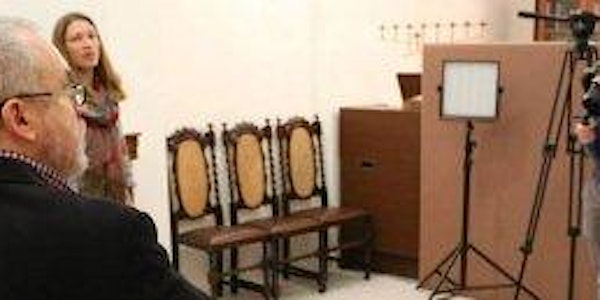 Ritual Reconstructed: reconfiguring "places" of spirituality & identity
Location
HP11 2JZ
Buckinghamshire New University
Queen Alexandra Road
High Wycombe
HP11 2JZ
United Kingdom
Description
Come and join us in celebrating LGBTHM 2016 by attending the screening of the full 2015 documentary on LGBTQI people of faith: "Ritual Reconstructed: reconfiguring "places" of spirituality & identity" – a series of short films made as part of the Ritual Reconstructed project directed and produced by Searle Kochberg, University of Portsmouth which examine LGBTQI Jewish ritual in the UK
Ritual Reconstructed is a collaborative, community and academic project looking at the ways in which Jewish people who identify as LGBTQI, engage in religious and community life, consisting of a creative writing workshop, a rabbinical debate on lesbian, gay, bisexual, and transgender (LGBT) Jewish issues and a screening of the 5 films created by Searle Kochberg and his fellow University of Portsmouth colleagues.
These events took place in London last November 2015 in three parts that included the premiere of the 'Ritual Reconstructed documentary', a series of short films produced by The University of Portsmouth which examines LGBTQI Jewish ritual in the UK. A collaboration with Liberal Judaism UK, Bucks New University,Coventry University and colleagues in CCI, University of Portsmouth to create Ritual Reconstructed, a Arts and Humanities Research Council (AHRC) research project.
Bucks New University will be screening the films on Friday 5th February 1-4pm, if you would like to join the screening book your FREE spot here.