Sales Have Ended
Ticket sales have ended
To set up your a just giving page please follow one of the links below Whole Hog North - http://www.justgiving.com/fundraising-page/creation/?cid=182307&eid=3307373 Whole Hog South - http://www.justgiving.com/fundraising-page/creation/?cid=182307&eid=3307173
Sales Have Ended
Ticket sales have ended
To set up your a just giving page please follow one of the links below Whole Hog North - http://www.justgiving.com/fundraising-page/creation/?cid=182307&eid=3307373 Whole Hog South - http://www.justgiving.com/fundraising-page/creation/?cid=182307&eid=3307173
Description
The Whole Hog is back again!

2018 will see the Ronald McDonald House Charities Whole Hog return!
Battle the elements in one of our 10km adventure courses. Whether it's taking part with friends or navigating the course as fast as you can on your own, the challenge is yours for the taking! And the reward? Well the reward is in the giving. Each participant is asked to raise a minimum of £100 which will help us continue to support families so they can stay close to their seriously ill children in hospital.
The Whole Hog North
Date: Sunday 13 May 2018
Location: Walesby Forest, Brake Road, Walesby, Newark, Nottinghamshire, NG22 9NG
The Whole Hog South
Date: Sunday 2 September 2018
Join us at our new venue: Charlton Park Estate, Malmesbury, SN16 9RU
Registration for each event is £35 per person + a minimum sponsorship of £100, you will have up to four weeks after the event to collect your sponsorship and get it sent in to us.
Book before March 31st and secure our early bird registration fee of just £25 per person.
(Minimum sponsorship of £100 per person will still apply)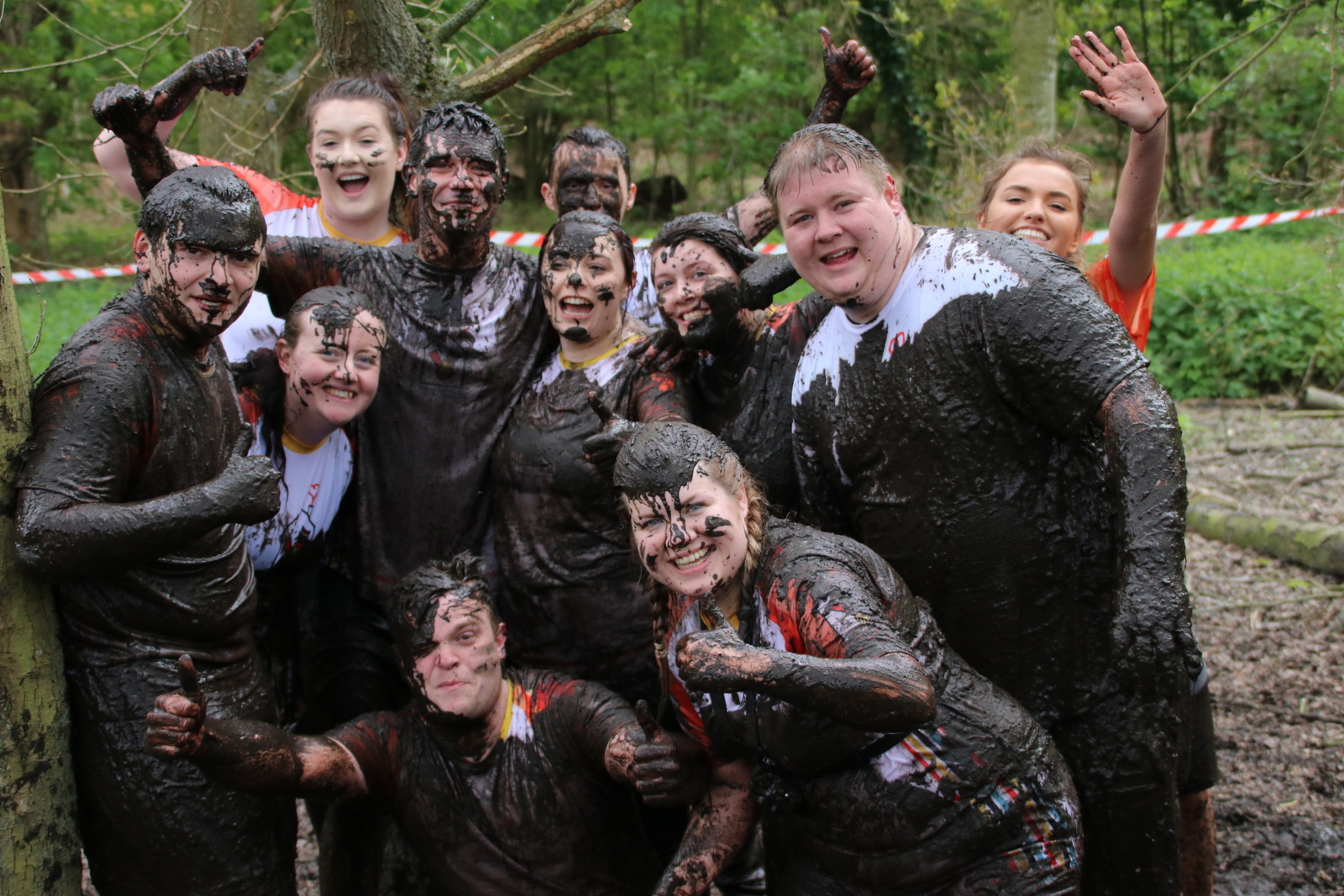 Does your team have what it takes to become the Ultimate Whole Hoggers?
As always teams of all sizes and abilities are welcome at The Whole Hog. However, for the more competitive amongst us, this year we are offering the chance for one team at each venue to be crowned The Ultimate Whole Hoggers and receive a trophy. For this opportunity, you must register as a team of four and you must arrive ready to start prior to the main race which will allow you to avoid the hustle and bustle and focus on your winning time. The trophies (one for each event) will be awarded to the team of four who finishes each course in the quickest time. You must start and finish as a team of four for your time to count. No excuses, no exceptions no one gets left behind!
Make sure you keep up to date on social media, find us on Facebook or @RMHCUK on Twitter and Instagram.
*Please ensure when registering that you select the date and venue you wish to attend.