RNLI Stansted Park Reindeer Run 2018

Sunday, 16 December 2018 from 09:00 to 13:30 (GMT)
Event Details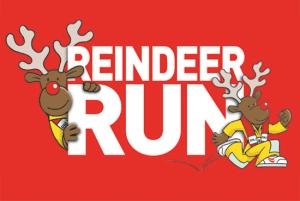 Registration for Stansted Park is open, so help us raise some doe and get ready for some festive family fun. There's a free T-shirt and medal for those taking part!
Join our mascots Rookie Reindeer and Stormy Stan for a fantastically festive RNLI Reindeer Run at Stansted Park. We've got spaces available in the 10K and 5K fun runs, and there's a 1K Santa Saunter that's perfect for the little ones. Why not bring the whole herd and stay to enjoy the other activities Stansted Park has to offer?
Please take a moment to read all the information within this page. In addition, please make sure that you have read, and understood, and agree to the terms and conditions before taking part in the event. 

If you have any questions, please contact your local Reindeer Run team at PortsmouthReindeer@rnli.org.uk.
Sponsorship
In addition to the entry fee, we encourage all participants to raise a minimum of £50 sponsorship money to help the RNLI continue to save lives at sea. As a little added incentive our friends at Go Ape are offering a family ticket to their Tree Top Adventure for the person who raises the most sponsorship (see terms and conditions - 19KB DOCX). 
It's a great idea to set up an online sponsorship page at justgiving.com/campaign/StanstedPark2018. You can get help on creating your page by calling 0300 300 9908.
You can personalise this page with a photo and message and email it to your friends and family. They can donate quickly and securely online with a credit or debit card.
 If you'd like to collect offline sponsorship, please contact us by phone on 0300 300 9908 or drop us an email at PortsmouthReindeer@rnli.org.uk and we can provide you with sponsorship forms to assist you.
PARTICIPANT INFORMATION
Race times
5K race starts at 10am
10K run starts at 10.30am
1K Santa Saunter starts at 11am
Please note, the 10K run will not start until the last 5K runner crosses a set point of the course, so the start may be delayed.
 Check in
You will need to check in on the day. Please aim to arrive around an hour before your race starts and bring a copy of your confirmation email to the race as proof of ID.
Pre-registration is essential. We cannot accept entries on the day.
Race number
Your race number will be given to you when you register on the day of the race.  Please remember your safety pins to attach your race number to the front of your top. You will be required to fill in your emergency contact details and medical information on the reverse of the race number.
T-shirts and antlers
All participants receive a FREE RNLI Reindeer Run T-shirt (subject to availability). Just select your size when you sign up and collect your T-shirt on the morning of the event when you hand in your ID. Antlers can be purchased on the day for £2. Make sure you get yours in time to start the race!
Please note that under 1s and accompanying adults for the Saunter are free of charge but won't receive a T-shirt or medal.
What to wear
Even though you'll have the free T-shirt, it's important that you bring other layers. You need to keep warm before the event starts, have breathable fabric on during the race, and be able to stay snug afterwards when your core temperature drops. Bring a change of warm, dry clothes for afterwards.
If it looks like rain, make sure you also bring a waterproof coat to wear before and after the race. And please wear appropriate footwear, as parts of the courses may be uneven, steep or slippery. Take care when running.
Festive fancy dress is encouraged, so why not get into the festive spirit and dress up?
Warm up
We'll host a warm-up at 9.45am for the 5K runners and at 10.15am for the 10K runners. The warm-up will take place by PA system, close to the start line.
Routes
There may be parts of the course where the ground is uneven, steep and slippery, so please take care when running and make sure you wear appropriate footwear.
For the 5K run, distance markers will be displayed along the route at every 1K point. For the 10K run, there will be distance markers from the halfway stage and at every 1K point thereafter. All runners are to follow the arrows and directions given by marshals.
The 1K Santa Saunter is a family friendly walk. When you register, we will give you a start time but you're free to do the walk at your leisure. We will give you an activity sheet and you'll need to follow Rookie's numbered signs to make your way to the finish line. Running is not permitted on the saunter course at any time.                        
Results
As this is a fun run, times will not be recorded for runners. But a clock will be available for you to record your own time.
Prizes
All participants will receive a medal and there will be token prizes for the first woman and first man to cross the finish line in the 10K and 5K runs. There will also be spot prizes for fancy dress – so why not get into the festive spirit?                              
Age restrictions and parental consent
10K
Minimum age: 14 years old. Under 16s must be accompanied by an adult.
5K
Minimum age: 10 years old. Under 16s must be accompanied by an adult.
1K Santa Saunter
No minimum age. Under 16s must be accompanied by an adult.
If you're under 18, we must have received written confirmation from your parent or guardian confirming that they agree to you taking part in the event.
GENERAL INFORMATION
Parking
Free car parking is available at Stansted Park. To reduce congestion and help the environment, please car share where possible.
Find out more about Stansted Park
Directions
Stansted Park is within easy reach of Portsmouth and Chichester. It's signposted from the A3 (M) south junction 2 for Emsworth and the A27 junction for Havant.
Find Stansted Park on Google Maps.
Contact
Contact your local Reindeer Run team at PortsmouthReindeer@rnli.org.uk or call 0300 300 9908.

 Facilities
Toilets are available onsite but there are no changing rooms or baggage facility. Therefore, please ensure you are wearing your kit on arrival – you are advised to arrive ready to race. We cannot take responsibility for personal items or valuables.
Refreshments
All participants will receive a mince pie and hot drink. Water will be available at mid-point on both races and at the finish line.
First aid
We will have qualified first aiders in attendance. Please make sure you write details of any medical conditions on the back of your race number. Please alert a marshal if first aid or assistance is required.
Please remember to seek medical advice from your GP if you are in any doubt about your physical ability to take part.
Dogs
Dogs are not allowed on the Reindeer Run courses. Dogs with spectators must be on leads and all waste must be picked up and disposed of properly.
Baby joggers, baby strollers and wheelchairs
As most of the courses are off-road, we wouldn't recommend using these. You may bring them to the course at your own discretion, but participants should start at the back of the group in the interest of safety.
The RNLI will not be held responsible for any issues arising from the use of these items.
Spectators
Spectators are very welcome but will be subject to marshaling restrictions. Please advise your spectators to dress sensibly for the weather and wear appropriate footwear. They'll be able to buy refreshments at Stansted Park's facilities.
When & Where

Stansted Park

PO9 6DX Rowland's Castle
United Kingdom


Sunday, 16 December 2018 from 09:00 to 13:30 (GMT)
Add to my calendar